Netflix has no shortage of amazing content, but pet movies in the list of must-watch Netflix titles bring an oomph factor to your streaming experience.
Furry stars in movies are an uncommon occurrence. However, no one can overlook their existence or the amount of attractiveness they bring to the screen. The narrative has it all, from heartbreaking to super-adventurous. "Humans are superior to dogs," no one ever said.
Only those who have felt a dog's unconditional love and loyalty can truly comprehend it. Dog movies on Netflix now may be action-packed or a family drama, but all of these dog films show the wonderful qualities of dogs and demonstrate why they are known as "a man's best friend."
If you have a puppy, you understand what it's like to cuddle with your fuzzy little best friend, and what's even better is cuddling with that furry pet while watching a film about other incredible creatures who remind you how fortunate you are to have such a gift in your life.
We swear the world would be a much nicer place if we could take our pets wherever we wanted, but alas, that is not the case. We cannot take our dogs to the movies but don't worry; you can bring world-class movies to them! This is possible now that we have dog movies on Netflix.
Director: Kevin Johnson
Writers: Rob Muir
Cast: Big Sean, Pamela Adlon
IMDB Rating: 5.8/10
Trouble is a privileged dog who lives with his owner, Mrs. Vanderwhoozie, her loyal butler, James, & famous animal trainer Cesar Millan in an opulent house.
When Mrs. Vanderwhoozie dies & Trouble is left alone, Trouble's beautiful life in the house is ruined. Claire & Norbert Vanderwhoozie, Mrs. Vanderwhoozie's nephew & niece, arrive to receive their inheritance, adding to the turmoil.
They only have three days to establish a rapport with Trouble to access the estate. But that isn't easy when they have other plans. The trouble now needs to learn the right way to survive and make new friends.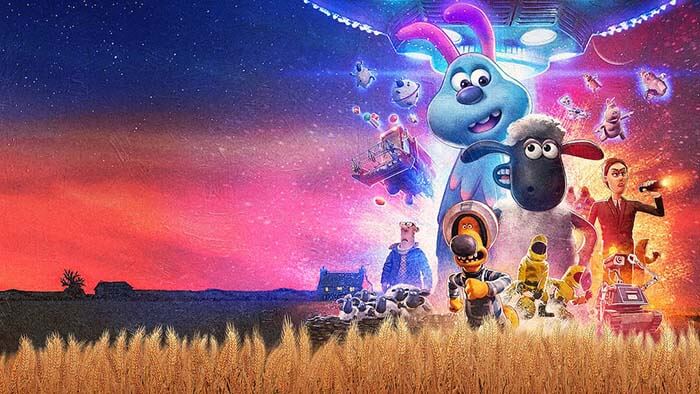 Director: Richard Phelan
Writers: Richard Starzak
Cast: John Sparkes, Justin Fletcher, Amalia Vitale
IMDB Rating: 6.8/10
Shaun and his companion's sheep discover the cause of weird activity on Mossy Bottom Farm and the surrounding area: alien hiding since she crashed on Earth.
Even though they don't speak the same language, the creatures try to communicate and gradually come to comprehend one another, understanding that the extraterrestrial can mimic sounds like laughing and screaming.
Shaun and his pals quickly realize that the extraterrestrial, LU-LA, is attempting to regain her spaceship so that she can return to her homeworld and rejoin her family.
With Mossingham's alien-hunting organization on their tail, Shaun and LU-LA will have to move quickly if they are to complete their job!
3. Puppy Star Christmas (2018)
Director: Robert Vince
Writers: Robert Vince
Cast: David DeLuise, Kaitlyn Maher, Makenzie Moss
IMDB Rating: 4.0/10
The Pup Star clan has become much larger! Cindy, Rosie, Charlie, & Brody, the new puppies, will have to find the real meaning of Christmas.
The pups end up in the North Pole to defend Santa and the holiday joy when Pup Star's evil crew plots to spoil Christmas. Their voyage is chock-full of fantastic pop-tastic songs that will spread festive pleasure all year.
Director: Reinhard Klooss
Writers: Reinhard Klooss
Cast: Patrick Roche, Eddie Marsan, Natalie Dormer
IMDB Rating: 3.8/10
When the criminal mayor and his robot army grab control of Robo City and order its scared people to flee, a street-smart stray dog named Roger teams up with Belle, a pampered pet cat.
Roger and Belle must step up to lead a herd of abandoned dogs on a high-stakes, action-packed adventure to defend their city now that the humans are gone.
Director: Michael Rianda
Writers: Jeff Rowe
Cast: Abbi Jacobson, Maya Rudolph, Danny McBride
IMDB Rating: 7.7 /10
Katie Mitchell, a young film student, goes on a road journey to begin her first year of film school with her proud parents, younger brother, and beloved dog.
When the world's electronic devices awaken and launch an uprising, their attempts to unite as a family is rapidly thwarted.
The Mitchells must now join together with the assistance of two sympathetic robots to save themselves and the Earth from the new technological revolution.
6. Patrick The Pug (2018)
Director: Mandie Fletcher
Writers: Mandie Fletcher
Cast: Emily Atack, Beattie Edmondson, Ed Skrein
IMDB Rating: 6.8/10
One of the best dog movies on Netflix follows Sarah, a young lady whose life is turned upside down when her grandmother bequeaths her dearest item, a pampered Pug named Patrick, to her.
Sarah recently moved into the new apartment with a no-pet restriction and began teaching English to grades 11 and 12. She has a hard time dealing with both Patrick and the school's punishment. She finally connects with the pupils and bonds with Patrick after a few occurrences.
7. Pup Star: World Tour (2018)
Director: Robert Vince
Writers: Robert Vince
Cast: Brian Hull, Kaitlyn Maher, David DeLuise
IMDB Rating: 4.4/10
The iconic singing-pup competition show Pup Star is back, and it's larger than ever! After attaining international fame, Tiny the cute Yorkie joins the celebrity judges for the first Pup Star World Tour.
The judges each welcome a contestant from around the world to the Pup Star pack, where they will be trained to compete for the new title of global pup star champion.
Director: Brandon Camp
Writers: Brandon Camp
Cast: Jerod Haynes, Darby Camp, Gabriel Bateman
IMDB Rating: 6.3/10
The best dog movies on Netflix highlight Benji, a stray dog who does not require an owner and wants to wander freely throughout his beloved Texas town. He enjoys criticizing a nearby widow's cat and can always count on a generous shopkeeper.
When two of Benji's favorite kids are captured and held for ransom, the dog jumps into action to save the day and foil the thieves. Along the way, he meets Tiffany, a charming Maltese, and they fall in love.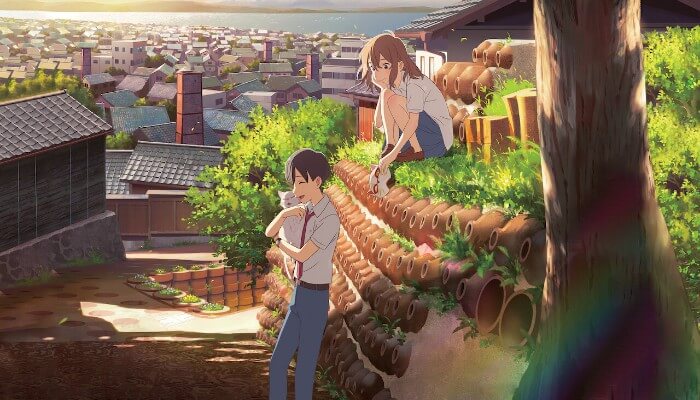 Director: Junichi Sato
Writers: Mari Okada
Cast: Hiroaki Ogi, Natsuki Hanae, Mirai Shida
IMDB Rating: 6.7/10
Miyo Sasaki is a dissatisfied middle school student from Tokoname, Aichi Prefecture, who has had a tense relationship with her stepmother Kaoru since her mother Miki Sasaki passed away.
Despite his repeated rejections, she attempts every day at school to flirt with her crush, Kento Hinode. Miyo is transformed into a cat after purchasing a mysterious Noh mask from a weird mask seller.
10. Arctic Dogs (2019)
Director: Aaron Woodley
Writers: Bryan Thompson
Cast: John Cleese, Jeremy Renner, Heidi Klum
IMDB Rating: 4.8/10
Swifty, the fox, uncovers Otto Von Walrus's nefarious plan to burrow beneath the Arctic surface to release enough gas to melt all of the ice.
Swifty and his group disrupt Otto's plot and save the day with the help of their friends: an introverted polar bear, a scatterbrained albatross, a cunning fox, and two neurotic otters.
Director: Alexandre Espigares
Writers: Philippe Lioret
Cast: Paul Giamatti, Rashida Jones, Nick Offerman
IMDB Rating: 7/10
When a young wolfdog pup is separated from his mother, his curiosity about the world around him leads him on a once-in-a-lifetime adventure.
The wolfdog would evolve into a noble beast during his travels, earning the title of White Fang from an Indian tribe who took him in when one of their sled dogs became unable to work.
Unfortunately, the conniving Beauty Smith swindles White Fang away from his first master and forces him to become a fighting dog.
Marshal Weedon Scott, who would become his final owner, eventually discovers him. Weedon manages to free White Fang and forms a bond with him.
Director: Jane Campion
Writer: Jane Campion
Cast: Kirsten Dunst, Jesse Plemons, Keith Carradine, Frances Conroy
IMDB Rating: 7/10
The Power of the Dog is one of the movies on Netflix, and it narrates the story of a man named Phil Burbank. He is cruel and cold-hearted. He is known to be a bully that goes around his hometown, inspiring fear in anyone around him.
When his brother visited with his wife and her son, he found it very hard to resist not hurting their feelings. In the midst of all this, he took his brother's son as his, and love began to build around him. Will Phil be able to control this mixed feeling for good?
Directors: Noviandra Santosa
Writers: Noviandra Santosa, Titien Wattimena
Cast: Acha Septriasa, Ryan Delon, Makayla rose, Ruth Permatasari
IMDB Rating: 6.3/10.
June and Kopiis an exciting dog movie meant for kids and adults. It is rated one of the best dog movies on Netflix, and it narrates the story of two dogs. A lady takes June into her home and introduces him to her dog (Kopi).
They both got along, but along the way, the husband isn't pleased with the idea anymore and suggests June should be taken to a shelter home. Will June adapt to his new life in his shelter home, and how will both dogs feel henceforth.
Director: Josh Aronson
Writer: Josh Aronson
Cast: Sylvia Bowersox, Tammi Gillum, Brittany Barry, Kellen Dewey
IMDB Rating: 7.3/10
This movie tells us the story of American veterans affected by the traumatic stress they face after the war in Afghanistan and how a dog solves their problem.
Some of these men start living on pills to help them out, while some start engaging in illegal drugs; the war seems to affect them significantly.
The dog finds a way to all help them out by having a therapy session with them, thereby bringing them together and igniting a new spirit in them. This movie is rated one of the best dog movies on Netflix.
Director: Raja Gosnell
Writers: Max Botkin and Marc Hyman
Cast: Gabriel Iglesias, Stanley Tucci, Jordin Sparks, Will Arnett, Natasha Lyonne
IMDB Rating: 3.9/10
This movie narrates the story of a world filled with animals and humans where this animal consists of talking dogs. Max is a police dog who is to go undercover with his human partner to stop an animal smuggling scheme using dogs as a show front.
When Max finds out that this criminal is also planning to steal and sell a giant panda, he is forced to go undercover to save this giant panda. Will he and his partner stop this criminal before they execute their plan?
Director: Daniel Sánchez Arévalo
Writer: Daniel Sánchez Arévalo
Cast: Biel Montoro,Nacho Sánchez
IMDb Rating: 7.2/10
The film stars Biel Montoro, a young boy detained in a juvenile center for the last two years. His mind revolves around his Oveja, a dog that resembles a sheep. Biel and Oveja are elusive; no wonder the connection.
Before his new home, Biel seemed wrapped in his own thoughts and had communication problems until he was encouraged to participate in animal therapy at a rescue center. That is where he came to develop a strong bond with his dog Oveja.
Now, nothing will stop him from getting to Oveja. His brother Nacho Sánchez) and grandmother are forced to accompany him in search of his dog.
Director: Rob Minkoff
Writer: Craig Wright
Cast: Max Charles, Ty Burrell, Ariel Winter
IMDb Rating: 6.8/10
The computer-animated fiction is about Mr Peabody, a dog bearing human traits. The canine has adopted Sherman, a seven years old human son, whom he helps travel by use of a time machine (WABAC). 
Peabody is forced to confront Sherman's rapid growth and fear he might soon run away. At one point, Sherman goes to school and disagrees with Penny, who claims a dog has raised Sherman.
Sherman becomes angry and wants to use the WABAC to prove the past. But while trying to work on the machine, it runs out of power.  This forces Peabody and Sherman to look for all possible ways to fix their time rift.
18. My Dog Skip (2000)
Director: Jay Russell
Writer: Gail Gilchriest
Cast: Diane Lane, Frankie Muniz, Luke Wilson
IMDb Rating: 7.0/10
The comedy features Willie Morris, who takes some steps back in the 1940s to think of Skip, his beloved dog.
At nine years of age, Willie feels so lonely. His mother decides to buy him a dog to keep him company. Unfortunately, Willie is bullied by his friends. His friends force him to play ball while others tell him to spend a night in a graveyard that has a witch.
Willie, full of fear, accepts to remain in the dark, only to be captured by two moonshiners who threaten to kill him if he doesn't stay until sunrise. After the moonshiners leave, the group accepts him. With the help of Skip, Willie can now shine on in Mississippi.
19. Alpha and Omega (2010)
Directors: Anthony Bell, Benjamin Gluck
Writers: Steve Moore, Christopher Denk
Cast: Justin Long, Hayden Panettiere, Dennis Hopper
IMDb Rating: 5.2/10
The film follows two young mountain wolves (Hayden and Justin) who fall in love. Unfortunately, they live on the opposite sides of the pack.
But they have hopes of meeting as they believe war is soon to begin in both parks due to food insufficiency.
The war soon starts and rages, leading to the relocation of both wolves. Now they must find their way out to return home.
Wrapping Up!
Though you can watch anything and everything on Netflix, including comedy, thriller, horror shows, Halloween movies, suspense, horror movies, classic, cartoon, action, romance, cooking shows, sci-fi, reality, kid movies, emotional drama, Marvel shows, and documentaries – it is time to enjoy the best dog movies on Netflix.
They're emotive, they're daring, and they're always looking for ways to brighten your day. We're talking about our four-legged furry pals, who have been giving their endearing qualities to film for decades.
While some films depict our canine companions' emotional side, others show their more playful side. Whatever the case may be, these adoring on-screen canines have made the films they've been in much more enjoyable to revisit throughout the years.
Dogs, in all opinions, make everything right, including movies. Netflix, thankfully, has a wealth of fantastic choices. Above are some of the most popular dog movies on Netflix for you to binge through.