Netflix has no shortage of amazing content, but Turkish movies in the list of must-watch Netflix titles bring an oomph factor to your streaming experience.
Finding the right content among hundreds of thousands of movies and TV shows available on Netflix can be frustrating. And, if you are looking to watch some of the best Turkish movies on Netflix, that's where we come in!
Turkish series have their distinct flavor, so to speak, thanks to the local writing talent in the country that pours out their heart in an artful way.
These Turkish movies on Netflix serve as an outlet for these talented writers and artists and allow them to showcase a different experienced world at the same time while being appreciated by global viewers.
Our list of 45 best Turkish movies on Netflix will bring Turk magic to your home. So, here you go with our recommendation to relish your eyes.
1. Paper Lives (2021)
Director: Can Ulkay
Writers: Ercan Mehmet Erdem
Cast: Cagatay Ulusoy, Emir Ali Dogrul, Ersin Arici, Turgay Tanulku, Selen Ozturk.
IMDb Rating: 6.7/10
Like many residents of the Aegean coast, Mehmet is a paper recycler by trade. Whenever Mehmet sees someone down on their luck, he hands out rations of cigarettes and gives away gifts that he has scavenged like a good Samaritan.
But, when the local government decides to clean up the streets, they plot to use Mr. Recycler as an example of what happens when a town becomes too messy.
2. Kocan Kadar Konus: Drillis (2016)
Directors: Kivanc Baruonu
Writers: Kivanc Baruonu, Sebnem Barucuoglu, Utku Gurtunca.
Cast: Ezgi Mola, Murat Yildirim, Nevra Serezli, Humeyra, Gulenay Kalkan, Hakan Salinmis.
IMDb Rating: 5.7/10
Life surprises at every turn, and so is the love story between Efsun and Sinan. If Efsun doesn't get engaged soon, her family will have difficulty believing that she's not a spinster.
Bundled up against the winter chill, she is pressured to cough up a proposal as well. Efsun has no idea what Sinan thinks about marriage. Does she want a marriage like her parents' or even Sinan's parents'?
3. 7 Kogustaki Mucize (2019)
Director: Mehmet Ada Oztekin
Writers: Ozge Efendioglu, Kubilay Tat
Cast: Aras Balat Iynemli, Nisa Sofiya Aksongur, Iker Aksum, Yurdaer Okur, Deniz Baysal.
IMDb Rating: 8.2/10
7. Kogustaki Mucize follows the story of a prisoner, a gruff, mentally ill man with little left to live for and his love for his lovely, innocent six years old daughter. However, love is something that can't be locked up.
Enjoy the most unbelievable miracles of love through the eyes of a father and daughter who were wronged and suffered in society. The heartwarming story of a father and a daughter who never gave up hope.
4. Mucize (2021)
Director: Aytak Cicek, Yusuf Pirhasan, Yagiz Alp Akaydin, Altan Donmez.
Writers: Pinar Bulut, Onur Koralp, Jae-Beom Park.
Cast: Bihter Dincel, Hayal Koseoglu, Taner Olmez, Onur Tuna, Sinem Unsal, Hazal Turesan.
IMDb Rating: 7.1/10
Let's face it; hospitals are scary. They're cold, they're filled with strange equipment, and everyone you meet is in some pain or peril.
But the staff at this surgical unit seem to be having fun as they care for their fearless leader – a self-proclaimed "genius" with an unusual medical condition.
Join these ten doctors and nurses who celebrate each other in an uplifting mockumentary style that will have you dancing in the hospital!
5. Kelebegin Ruyasi (2013)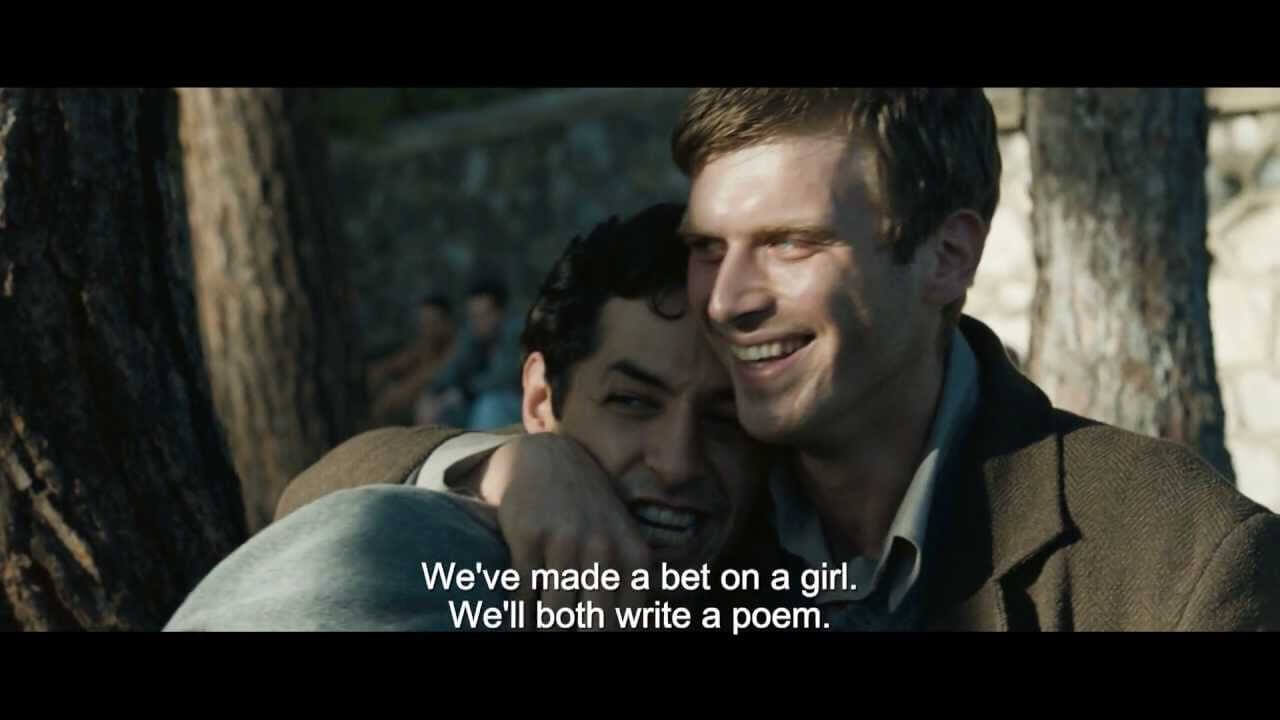 Director: Ismail Ciydem, Yilmaz Erdogan
Writers: Yilmaz Erdogan
Cast: Kivanc Tatlitug, Belcim Bilgin, Farah Zeynep Abdullah, Yilmaz Erdogan, Ahmet Mumtaz Taylan.
IMDb Rating: 7.7/10
Kerem, a man living with pulmonary tuberculosis, is separated from his wife and child. Cemal, his childhood friend and fellow poet is forced to work as a gravedigger to make enough money to publish their poems.
When Kerem meets the beautiful Zeynep, both men's lives are intertwined from that moment on until death. This poignant story of love and loss shows what people will do for love.
6. Istanbul Kirmizisi (2017)
Director: Ferzan Ozpetek
Writers: Ferzan Ozpetek, Gianni Romoli, Valia Santella.
Cast: Halit Ergenc, Tuba Buyukustun, Nejat Isler, Mehmet Gunsur, Cigdem Selisik Onat, Zerrin Tekindor.
IMDb Rating: 5.5/10
Orhan, a young Turk from London and an old friend of Deniz's, comes to Istanbul to meet and talk with him. He discovers that Deniz left, and no one seems to know anything about him or where he went. Orhan tries to find clues about his disappeared friend.
Along the way, he meets Deniz's friends and family and gets entangled in a chain of mysterious events started by someone who wants the story of Deniz's disappearance untold.
7. Pek Yakinda (2014)
Director: Cem Yilmaz
Writers: Cem Yilmaz
Cast: Cem Yilmaz, Ozkan Ugur, Tulin Ozen, Zafer Ozen, Ozan Guven, Caglar Corumlu.
IMDb Rating: 7.4/10
Pek Yakinda on Netflix is a comedy movie about Zafer, who was previously an extra in movies. He wanted to become a director, so he decided to make his movie.
His friends helped him out with this, and it turned out bad. Because of this, his wife wants to get divorced, so he decides to attempt a project that could never be done before, Summit – The End of Evil.
8. Husband Factor (2015)
Director: Kivanc Baruonu
Writers: Kivanc Baruonu, Senem Burcuoglu
Cast: Ezgi Mola, Murat Yildirim, Nevra Serezli, Eda Ece, Begum Oner.
IMDb Rating: 6.2/10
In this funny and poignant debut feature, Meryem is a traditional Turkish woman in her early 30s who wants to get married but has no prospects.
When she learns that her parents are under pressure from her brother and his wife for one of their sons to marry her, she does everything she can to fulfill their expectations to stay as free as possible.
9. Grudge (2021)
Director: Turkan Derya
Writers: Yilmaz Erdogan
Cast: Yilmaz Erdogan, Ahmet Mumtaz Taylan, Cem Yigit Uzumoglu, Ruzgar Aksoy, Duygu Sarisin.
IMDb Rating: 5.4/10
While preparing to arrest a gang in Istanbul, Captain Yusuf Torek is arrested by the band he is preparing to stop.
Seemingly betrayed by his boss and friend, Yusuf to cover up for his mistake is set free so his case can be closed while being set up to appear as if everything was done correctly.
As he begins to get close to finding out the identity of his tormentor, the danger heightens, making it one of the best Turkish movies on Netflix.
10. Romantik Komedi 2 (2013)
Director: Erol Ozlevi
Writers: Ceren Aslan, Asli Zengin
Cast: Sinem Kobal, Engin Altan Duzyatan, Sedef Avci, Cemal Hunal, Burcu Kara, Gurgen Oz.
IMDb Rating: 5.2/10
Esra, Didem, and Zeynep are the best friends who have each other's back through thick and thin. Didem is the only one who is not married, but she plans to change that.
When she finds out her boyfriend Cem is lying to her about going on a work trip, she goes on a crazy adventure to find out what he is really up to.
11. Beynelmile! (2006)
Director: Muharrem Gulmez, Sirri Sureyya Onder
Writers: Sirri Sureyya Onder
Cast: Cezmi Baskin, Ozgu Namal, Umut Kurt, Nazmi Kirik, Bahri Beyat.
IMDb Rating: 7.2/10
A story based on true events and prominent personalities of the era, Beynelmilel! is about a small rural town in the middle of Anatolia in 1980. The movie tells us about general Ahmet Karabekir and the music band called Garajistanbul.
Beynelmilel! Features mostly local non-professional actors playing themselves, telling their true stories that occurred right before their eyes.
It will show who is against humanity or justice will eventually plunge into an abyss in their hearts, making it one of the best Turkish movies on Netflix.
12. Dabbe: Curse of the Jinn (2014)
Director: Hasan Karacadag
Writers: Hasan Karacadag
Cast: Umit Bulent Dincer, Nil Gunal, Pelin Acar, Damla Aydinli, Resul Dogan, Omer Duran.
IMDb Rating: 5.9/10
Cursed by a dark presence, Dilek is knocked off her high horse when she suddenly starts to feel haunted by a supernatural entity. Her husband Omer refuses to admit it, but she can't deny the paranormal activity in her own home.
With the help of an expert and friends, Dilek desperately tries to find a way to rid herself of this curse—all while keeping it hidden from her nosy neighbors.
13. Deliha (2014)
Director: Hakan Algul
Writers: Gupse Ozay
Cast: Gupse Ozay, Baris Arduc, Zeynep Camci, Derya Alabora, Esin Eden, Cihan Ercan.
IMDb Rating: 4.5/10
Zeliha's story begins when she and her friends visit a fortune teller, who predicts that good things are coming her way.
The next day, Cemal and his gorgeous-looking brother Cemil open a photography studio nearby, tempting Zeliha with all the loveliness of the world. In search of love and happiness, she must be brave enough to take the first step.
Deliha follows the hilarious plot of a slightly crazy and decidedly droll young woman making it one of the best Turkish movies on Netflix.
14. Aile Arasinda (2017)
Director: Ozan Aciktan
Writers: Gulse Birsel
Cast: Engin Gunaydin, Demet Evgar, Erdal Ozyagcilar, Devrim Yakut, Sevket Coruh Gulse Birsel.
IMDb Rating: 7.7/10
Aile Arasinda is an elegantly crafted film that follows a young girl into adulthood inside the social constructs of a changing Turkey.
Lale, a singer by trade, navigates life as a single mother and her two best friends in Kadikoy, a district in Istanbul.
When Lale meets with a divorced man named Nejat, everyone changes the atmosphere. The daughter, Iskender (11), explores her passion for music.
15. My Mother's Wound (2016)
Director: Ozan Aciktan
Writers: Ozan Aciktan, Ozan Guven, Fethi Kantarci.
Cast: Ozan Guven, Meryem Uzerli, Belcim Bilgin, Okan Yalabik, Sabina Ajrula, Sermet Yesil.
IMDb Rating: 7.3/10
My Mother's Wound is a fiercely original coming-of-age drama. Set in a remote orphanage in the Republic of Georgia, the film is told entirely through the eyes of Salih at 18 years old, the oldest child left at the shelter.
His transition into adulthood quickly becomes complicated by his desire to find his biological mother and ultimately save the lives of those who raised him.
16. Clair Obscur (2016)
Director: Yesim Ustaoglu
Writers: Yesim Ustaoglu
Cast: Funda Eryigit, Mehmet Kurtulus, Okan Yalabik, Ecem Uzun, Sema Poyraz.
IMDb Rating: 6.5/10
Clair Obscur is a heartfelt film depicting the realities of two women whose lives are completely different but entangled with one another.
Karen, a woman living in the conservative part of Turkey, meets Firuze, a young woman living in Istanbul, who comes back home to tell her husband that she's expecting.
Together these two women will experience an emotional roller-coaster about the modern-day Turkish lifestyle making it one of the best Turkish movies on Netflix.
17. Dedemin Fisi (2016)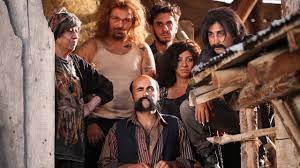 Director: Meltem Bozoflu
Writers: Eray Akyamaner, Sila Cetindag, Yilmaz Erdogan.
Cast: Irem Sak, Aziz Aslan, Hatice Aslan, Kivanc Baran Aslan, Onur Atilla, Ozge Borak, Resul Dogan, Aysen Gruda.
IMDb Rating: 5.5/10
Relatives can make for a crowd when your life is on the line. After a fatal automobile accident, five generations of a family takes refuge in a disintegrating mansion.
Dede's Fisi, the award-winning show about an estranged brother and sister who reunite over their father's decision to pull the plug on life support, is now streaming on Netflix. So put some caffeine in your cocoa and get ready for your next favorite show!
18. Hayat Opucugu (2015)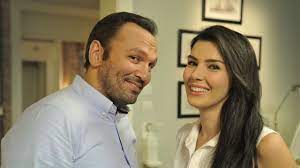 Director: Senol Sonmez
Writers: Saygin Delibas, Fethi Kantarci
Cast: Ali Sunal, Hatice Sendil, Ugur Ahurcu, Ayse Dilek Erata, Janset.
IMDb Rating: 5.9/10
Cemal's a man with commitment issues. Hayat's never even thought about marriage. But soon, she finds herself unexpectedly falling for Cemal–she can't help it. The fact that the two are both crazy about each other isn't making things any easier either.
This could be the start of something big, or it could just be season one of their worst nightmare. After all, they're meeting each other's fears rather than their hopes.
19. Neseli Hayat (2009)
Director: Yilmaz Erdogan
Writers: Yilmaz Erdogan
Cast: Yilmaz Erdogan, Ersin Korkut, Busra Pekin, Erdal Tosun, Cezmi Baskin, Riza Akin.
IMDb Rating: 6.1/10
Riza Senyurt is the troubled Santa Claus. Born in Ankara, Riza grew up with his three sisters, who became successful doctors. While working as a 'real,' Santa Claus finds himself up against the biggest cause of all.
He needs to find out who the real Santa is! Riza's ultimate task takes him to Los Angeles for a Santa convention and reunites him with his estranged family making it one of the best Turkish movies on Netflix.
20. G.O.R.A. (2004)
Director: Omer Faruk Sorak
Writers: Can Yilmaz, Cem Yilmaz
Cast: Cem Yilmaz, Ozge Ozberk, Ozan Guven, Safak Sezer, Cezmi Baskin, Rasim Oztekin.
IMDb Rating: 8.1/10
The aliens have kidnapped Orhan Pamuk's minor character, an international surgeon and humanitarian called G.O.R.A., and imprisoned him on their planet.
While the skies rain with meteorites and a fleet of warships circles the planet, the young hero seizes his chance to join the struggle against oppression and ultimately become 'The man who saved G.O.R.A.' What should he do in this spot?
21. Carsi Pazar (2015)
Director: Muharrem Gulmez
Writers: Eray Akyamaner, Sila Cetindag, Ugur Guvercin.
Cast: Erdem Yener, AYhan Tas, Emin Olcay, Muharrem Gulmez, Elif Nur Kerkuk, Suzan Aksoy.
IMDb Rating: 5.2/10
Kahraman is surrounded by the lurid, absurd, and crude aspects of life in a small Turkish town. Kahraman inherited the bath from his great-grandpa, and now he lives there with his ailing father and the neighborhood people who are like family to him.
He's not afraid to go up against anyone to protect his honor, his family, and his love Nihal, who will be married off this summer season.
22. Stuck Apart (2021)
Director: Durul Taylan, Yagmur Taylan.
Writers: Durul Taylan, Yagmur Taylan, Berkun Oya.
Cast: Engin Gunaydin, Haluk Bilginer, Oner Erkan, Binnur Kaya, Irem Sak, Gulcin Santircioglu.
IMDb Rating: 6.0/10
Aziz is a 40-year-old actor who works for commercials and hangs out in expensive clubs with his aristocratic director friends. He meets Laura, a young dancer, and they soon become a couple.
Laura takes Aziz to her parents' home and gets stuck there for four days. They are all stuck in their family situation, small town, and own lives.
23. Organize Isler 2: Sazan Sarmali (2019)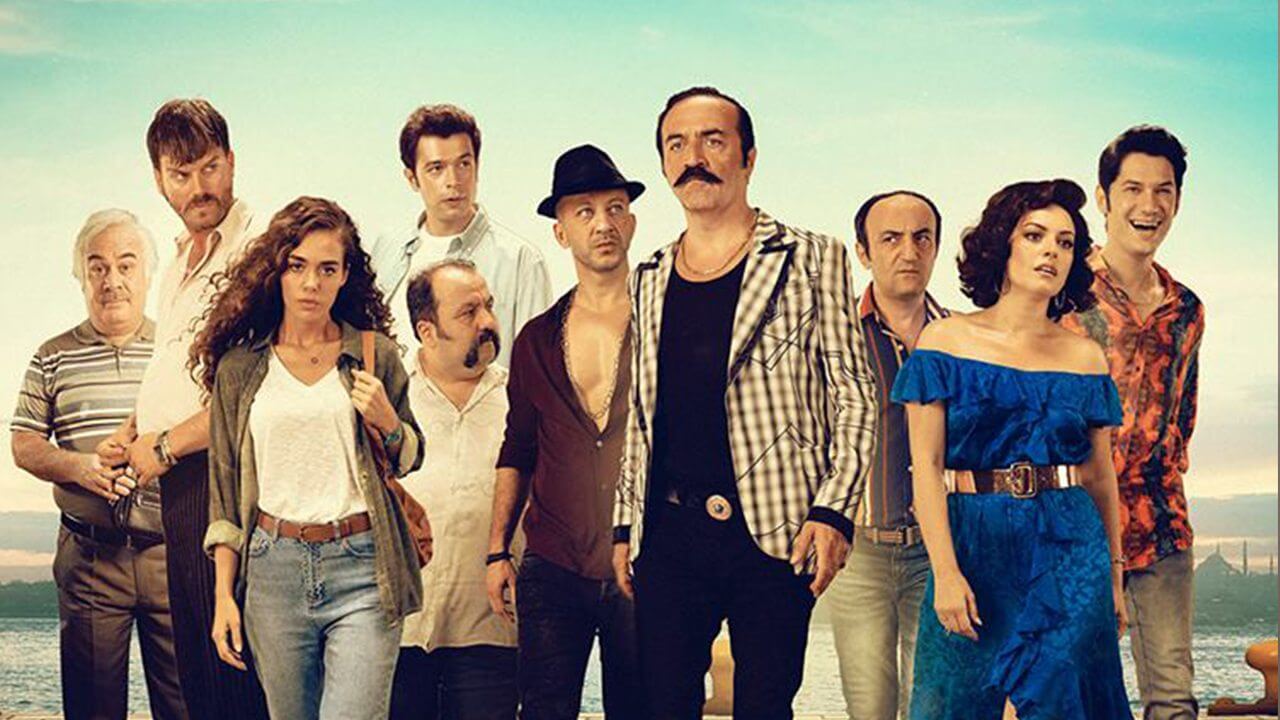 Director: Yilmaz Erdogan
Writers: Yilmaz Erdogan
Cast: Yilmaz Erdogan, Kivanc Tatlitug, Ezgi Mola, Bensu Soral, Riza Kocaoglu, Okan Cabalar.
IMDb Rating: 6.0/10
Criminals have been getting away with their many crimes so far, but now you can catch them all. You will see Asim Noyan trick people with his lies and games in this movie. Asim Noyan and his gang, which no one else has been able to catch, get into a ruse again in this long-running series.
24. Dugun Dernek 2: Sunnet (2015)
Director: Selcuk Aydemir
Writers: Selcuk Aydemir
Cast: Ahmet Kural, Murat Cemcir, Rasim Oztekin, Devrim Yakut, Sinasi Yurtsever, Baris Yildiz.
IMDb Rating: 6.3/10
The second season of our popular series Dugun Dernek starring Ahmet as Ismail. From the streets of Izmir to all across Turkey, this action-packed series is filled with more action, drama, and romance than ever.
With his childhood friends as well as a never-ending supply of problems with his girlfriend, Ismail will find out that avoiding the cops isn't easy. Find how hard to face religious intolerance.
25. Yol Arkadasim (2017)
Director: Bedran Guzel
Writers: Ibrahim Buyukak
Cast: Oguzhan Koc, Ibrahim Buyukak, Emre Kinay, Asli Bekiroglu, Eda Ece, Bahar Sahin.
IMDb Rating: 6.1/10
A comedy about life and how we affect each other when we love, hate, admire and envy. Like a road trip movie, Seref experiences adventures with his friend Muharrem.
On their way, they meet people and make new friends. They share their thoughts and become better friends than they were before. In the end, Seref understands that there are only two kinds of friends; good friends and bad friends.
26. Vizontele (2001)
Director: Yilmaz Erdogan, Omer Faruk Sorak
Writers: Yilmaz Erdogan
Cast: Yilmaz Erdogan, Demet akbag, Altan Erkekli, Cem Yilmaz, Cezmi Baskin, Sebnem Sonmez.
IMDb Rating: 8.0/10
In early 1970s Turkey, a handful of houses in a sleepy hamlet get wired for electricity. In the midst of all this, Emin and Nazmi are introduced to Antenna television to discover the wider world.
However, their hopes come to an anticlimactic end as the two men's attempt to wiretap electric cables with stakes brought from somewhere else fail miserably because of a regional fault elsewhere.
27. Oldur Beni Sevgilim (2019)
Director: Senol Sonmez
Writers: Murat Disli
Cast: Murat Boz, Seda Bakan, Ozgur Emre Yildrim, Seda Guven, Yosi Mizrahi, Acelya Topaloglu.
IMDb Rating: 4.4/10
This summer, audiences can enjoy a fun comedy that shows how the national lottery can change our daily lives. When Demet wins millions by playing the national lottery, she thinks her luck has finally changed for the better.
Feeling guilty after giving up on his family and secretly dating his secretary, Okan decides to return to Demet. The couple will try to figure out whether their marriage is worth fighting for or not.
28. The Ottoman Lieutenant (2017)
Director: Joseph Ruben
Writers: Jeff Stockwell
Cast: Michiel Huisman, Hera Hilmar, Josh Hartnett, Ben Kingsley, Haluk Bilginer, Paul Barrett.
IMDb Rating: 6.5/10
The Ottoman Lieutenant is a sweeping love story set against the backdrop of WWI. After treating his injuries, the angelic nurse becomes entangled in a complicated relationship with her new patient.
The two fall deeply in love despite the challenges of being apart during the First World War. It's all swoon-worthy stuff. Get ready to spend a little time overseas without buying a plane ticket, making it one of the best Turkish movies on Netflix.
29. Brother in Love (2019)
Director: Onur Bilgatey
Writers: Giray Altinok, Cem Celinoglu
Cast: Cem Gelinoglu, Melis Babadag, Ege Kokenli, Mufit Kayacan, Lale basar, Ozlem Cakar Yalcinkaya.
IMDb Rating: 7.1/10
In this romantic comedy, three brothers find themselves in the middle of wedding plans after a series of misunderstandings. Aykut has fallen for Gulsah, a woman he believes to be his fiancée Nurhan's friend. When Aykut shows up at her engagement party with flowers, her fiance-to-be, Cemil, can't hide his anger.
When Aykut proposes to Gulsah instead of Nurhan, Gulsah and Cemil are left dumbfounded. What will become of these three would-be newlyweds?
30. Eksi Elmalar (2016)
Director: Yilmaz Erdogan
Writers: Yilmaz Erdogan
Cast: Yilmaz Erdogan, Farah Zeynep Adbullah, Songul Oden, Devrim Yakut, Sukru Ozyildiz.
IMDb Rating: 7.1/10
Eksi Elmalar ("SOUR APPLES") tells the story of Arif, a man who returns to his hometown to take part in his brother's wedding and ruins his wedding in the process.
The characters are dragged into an adventure that could change their lives. You will meet four men on four different journeys, but your heart will be touched over and over again by their little stories.
31. Cinar Agaci (2011)
Director: Handan Ipekci
Writers: Handan Ipekci
Cast: Nurgul Yesilcay, Celile Toyon Uysal, Deniz Deha Lostar, Settar Tanriogen, Suzan Aksoy, Huseyin Anvi Danyal.
IMDb Rating: 6.2/10
The drama revolves around the different generations of the same family. Every two months, the family members move from one house to another because of a grandfather's will.
They've also been forbidden to marry for two years after the death of their grandmother. There's also a colorful neighbor who loves one of the family members. She lives in a mansion and has many kids!
32. Have You Ever Seen Fireflies? (2021)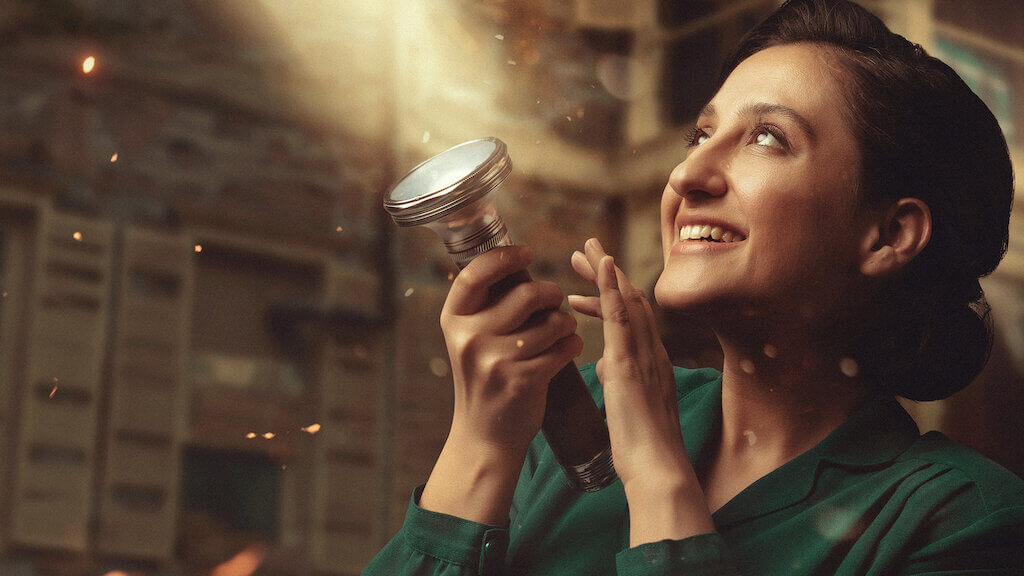 Director: Andac Haznedaroglu
Writers: Yilmaz Erdogan
Cast: Ecem Erkek, Devrim Yakut, Engin Alkan, Merve Dizdar, Ushan Cakir, Atakan Celik
IMDb Rating: 6.2/10
When a father and his young daughter one day hear the strange sounds of fireflies, Gülseren sets out with her trusty student activist friend to investigate.
As she grew up in an authoritarian state during 1980s Turkey, she could never completely escape the feeling that fireflies are no longer simply an earthly phenomenon. But one that whispers beyond reality, your life's story can be much more than it seems.
33. Niyazi Gul Dortnala (2015)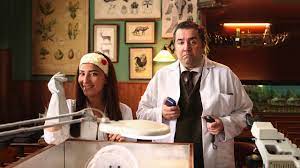 Director: Hakan Algul
Writers: Cihan Ceylan, Ata Demirer, Ogunc Ersoz.
Cast: Ata Demirer, Demet Akbag, Sebnem Bozoklu, Levent Ulgen, Kevork Malikyan.
IMDb Rating: 4.5/10
Niyazi, a veterinarian from Turkey who was forced to flee his home country, starts his new life in Berlin. Being a stranger in a country, he seeks advice from Thomas Reiter, the German Ambassador to Turkey and Turkish-origin Elif.
When Elif refuses to give Niyazi the elixir to heal animals, she becomes the target of a dangerous crime organization. A wave of mysterious disappearances follows. Will his ambition become his undoing?
34. Kara Bela (2015)
Director: Burak Aksak
Writers: Burak Aksak
Cast: Cengiz Bozkurt, Seda Bakan, Erkan Kolcan Kostendil, Tarik Unluoglu, Hakan Salinmis, Cihan Ercan.
IMDb Rating: 6.8/10
Kara Bela follows the journey of a teacher with a literal and figurative dark past. Kudret, who has always lived by the book, decides to go on a road trip to save a girl named Kara Bela.
Kudret decides to go on a road trip to save a girl. Along the way, he starts questioning his blind faith when confronted with the harsh realities of life.
35. Sen Benim HerSeyimsin (2016)
Director: Tolga Ornek
Writers: Guillermo Rios, Leticia Lopez Margalli, Eugenio Derbez.
Cast: Tolga Cevik, Melis Birkan, Cengiz Bozkurt, Tuna Cevik, Reha Ozcan, Hulya Gulsen.
IMDb Rating: 6.2/10
Sen Benim Herseyimsin is a story that looks at how a father learns to understand his daughter. Ceyda is on the run from men who believe she knows where the infamous "Blue Diamond" is hidden.
As she searches for her roots in Istanbul, she meets Emre, and her life takes an unexpected turn. Ceyda finds a new family and feels a father's love for the first time in her life.
36. One-Way to Tomorrow (2020)
Director: Ozan Aciktan
Writers: Drazen Kuljanin, Faruk Ozerten.
Cast: Metin Akdulger, Dilan Cicek Deniz, Tevfik Kartal, Fatma Filiz, Petek Dincoz, Ismail Sen.
IMDb Rating: 5.6/10
We spend most of our lives thinking about the future, but it sneaks up on us when we least expect it. That's how it is for Melike and Mehmet. Two strangers (two people leading different lives)come across each other on a train bound for Izmir.
They decide to meet again at the same time for a month later. One way to tomorrow is about two people looking for an answer to what comes next.
37. Organize Isler (2005)
Director: Yilmaz Erdogan
Writers: Yilmaz Erdogan
Cast: Yilmaz Erdogan, Tolga Cevik, Demet Akbag, Altan Erkekli, Ozgu Namal, cem Yilmaz, Basak Koklukaya.
IMDb Rating: 7.4/10
Barry Isler is a struggling stand-up comedian who lives with his girlfriend in Los Angeles. After he learns that his family is hounding him for money, things go from bad to worse when he gets robbed of the $8,000 he needs to move out of LA.
But when Barry meets the charming and successful car thief, Randall Hilliard, he's about to get a crash course in crime with some big payoffs.
38. Keeping the Bees (2019)
Director: Eylem Kaftan
Writers: Eylem Kaftan
Cast: Meryem uzerli, Feyyaz Duman, Hakan Karsak, Burcu Salihoglu, Sennur Nogaylar, Dizem Kaftan.
IMDb Rating: 5.8/10
Keeping the Bees is a bittersweet drama about Ayse, a young housewife who travels to rural Turkey to look after her widowed beekeeping mother, Cemile.
Deeply missing her father, who died two years prior, Ayse leaves behind city life and returns to the mountains of her childhood. She honors her mother's last wish: to look after her beloved beehives and cherish those around her with love.
39. Babamin Ceketi (2018)
Director: Mufit Can Sacinti
Writers: Mufit Can Sacinti
Cast: Mufit Can Sacinti, Mert Turak, Unal Yeter, Elif Nur Kerkuk, Aysen Gruda, Erkan Can.
IMDb Rating: 4.9/10
A bickering relationship between an unemployed Ferhat and Aslihan is about to be put to the test. Another obstacle in their path is Asli's parents, who disapprove of Ferhat due to his joblessness.
Their daily life is getting harder as the struggle not to get married becomes more complicated all the time. But, in Turkey, like everywhere else, parental disapproval is not enough to thwart true love.
40. Last Summer (2021)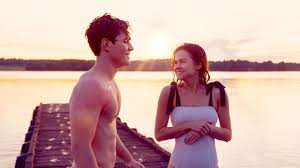 Director: Ozan Aciktan
Writers: Ozan Aciktan, Sami Berat Marcali
Cast: Fatih Berk Sahin, Ece Cesmioglu, Halit Ozgur sari, Aslihan Malbora, Eray Erturen, Eren Oren.
IMDb Rating: 6.3/10
Taskin will be released because of Selcuk's exemplary behavior in jail. He does not want the man who helped him land behind bars, Idealist Public Prosecutor Selim, to testify against him in the trial about to take place.
So, before his release from prison, he sends his 'permanent' assistant Yasemin to talk to Selim and make sure this won't happen.
41. Asli Gibidir (2019)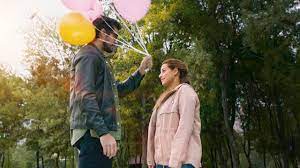 Director: Ali Yorgancioglu
Writers: Evren Erdogan, Bener Karacor, Ayse Balibey Tanil
Cast: Ahmet Olgun Sunear, Enis Arikan, Caner Ozyurtlu, Melis Isiten, Tuna Orhan, Toygan Avanoglu.
IMDb Rating: 4.4/10
Kiraz, the daughter of a poor family, lives in the outskirts of Istanbul. She is a smart girl and wants to become an actress and live her dream life. Her friend, Seray, develops Asli's acting talent and helps her pass the conservatory.
The conservatory director does not like this idea, but he has no evidence for accusations as Asli is an excellent actress who impersonates others perfectly.
42. Ali Baba ve 7 Cuceler (2015)
Director: Cem Yilmaz
Writers: Cem Yilmaz
Cast: Cem Yilmaz, Cetin Altay, Irina Ivkina, Can Yilmaz, Bahtiyar Engin, Zafer Algoz.
IMDb Rating: 5.7/10
This fun-filled, action-packed comedy-adventure is set in the ancient Turkish city of Istanbul: Ali Baba ve 7 Cuceler. Ali Senay and Ilber, the two partners of Senay Cüccaciye, sell garden dwarfs.
But when a mysterious, bearded old sorcerer with a taste for beans pops up – and conjures up a gigantic beanstalk, Ali has to act fast because nothing good ever grew from a beanstalk.
43. Hedefim Sensin (2018)
Director: Kivanc Baruonu
Writers: Ata Demirer
Cast: Ata Demirer, Demet Akbag, Hakan Salinmis, Gonca Vuslateri, Tarik Unluoglu, Erkan Can.
IMDb Rating: 6.2/10
Hedefim Sensin, a joyful comedy by Ata Demirer and Demet Akbag, takes place in the northern part of the Aegean Sea. Fate and coincidence bring together Ece and Mert, who is twenty-five years old and in his last year of high school.
They get married right away, but their journey toward love doesn't end here. To see how their relationship turns into a love story, you should see the film yourself!
44. Deliha 2 (2018)
Director: Gupse Ozay
Writers: Gupse Ozay
Cast: Gupse Ozay, Eda Ece, Aksel Bonfil, Derya Alabora, Esin Eden , Hulya Duyar.
IMDb Rating: 4.5/10
Zeliha's back and ready for whatever life throws her way! As a struggling actress pursuing the big break, Zeliha juggles between auditions and waitressing at a fancy Parisian deli.
But there are signs that it might not all be skittles and cream. She's got to juggle love interests, her overbearing sister, and an ancient relative to boot! A new generation of French cinema is born on Netflix.
45. Sen Kiminle Dans Ediyorsun (2017)
Director: Burak Aksak
Writers: Burak Aksak
Cast: Binnur Kaya, Demet Ozdemir, Uraz Kaygilaroglu, Okan Cabalar, Bora Cengiz, Nergis Ozturk.
IMDb Rating: 5.7/10
Sen Kiminle Dans Ediyorsun tells the story of Selim, a young doctor who has been trying to find the 100th terminal patient to finish his thesis.
The appearance of Aysel, a young girl who has tried to commit suicide and her struggle with her trauma after the incident, brings hope into his life.
But as fate has it, they both fall in love with each other, but things do not work out as Selim expected, making it one of the best Turkish movies on Netflix.
Wrapping Up!
Though you can watch anything and everything on Netflix, including comedy, thriller, horror shows, Halloween movies, suspense, horror movies, classic, cartoon, action, romance, cooking shows, sci-fi, reality, kid movies, emotional drama, Marvel shows, and documentaries – it is time to enjoy the best Turkish movies on Netflix.
So there is no magic button to instantly add all these Turkish movies to your watchlist. But by using this list of 45 best Turkish movies on Netflix, you will be able to find something to boost your movie-watching experience.
These memorable characters can be a guide or inspiration to your own life, and that is why you need to watch all of their stories reel real.