Netflix has no shortage of amazing content, but teenage movies in the list of must-watch movies on Netflix bring an oomph factor to your streaming experience.
You're not alone who wish to relive your teenage years when pimples were the biggest fear of life. The best teenage movies on Netflix act as a time machine and plonk you back into the wonderful stage of your life.
Netflix is on hand to remind you of one of the more carefree periods in your life when everything seemed possible. Whether it's movies that cover real-life teenage problems, romantic movies, or comedies, we've got them all.
So, get ready to feel nostalgic with these 50 best teenage movies on Netflix that are so fun you might forget the present trappings of your life.
1. Five Feet Apart (2019)
Director: Justin Baldoni
Writers: Mikki Daughtry, Tobias Laconia
Cast: Haley Lu Richardson, Cole Sprouse, Moises Arias, Kimberley Hebert Gregory, Parminder Nagra
IMDb Rating: 7.2/10
Though Five Feet Apart is inspired by a real-life romance between two teens with CF, the film moves beyond the challenges of illness to explore first love.
A pair of sick teens meet in a hospital and fall in love. Unfortunately, their disease means they must avoid close physical contact.
The film builds suspense as the couple learns how to and experiences the physical closeness they desire while knowing it could spell disaster.
2. Enola Holmes (2020)
Directors: Harry Bradbeer
Writers: Jack Thorne, Nancy Springer, Arthur Conan Doyle
Cast: Millie Bobby Brown, Henry Cavill, Sam Claflin, Helena Bonham, Louis Partridge
IMDb Rating: 6.6/10
Following an entirely mysterious disappearance, Enola Holmes finds herself under the financial guardianship of her brothers Sherlock and Mycroft.
Her mother's unconventional and stubborn adventurer has left behind a mysterious collection of seemingly random items.
When she gets closer to uncovering the truth behind her mother's disappearance, she finds a devious plot and falls for her father's brilliant assistant, Jack Watson. Can Enola track the festering foul with her intuition?
3. Rim of the World (2019)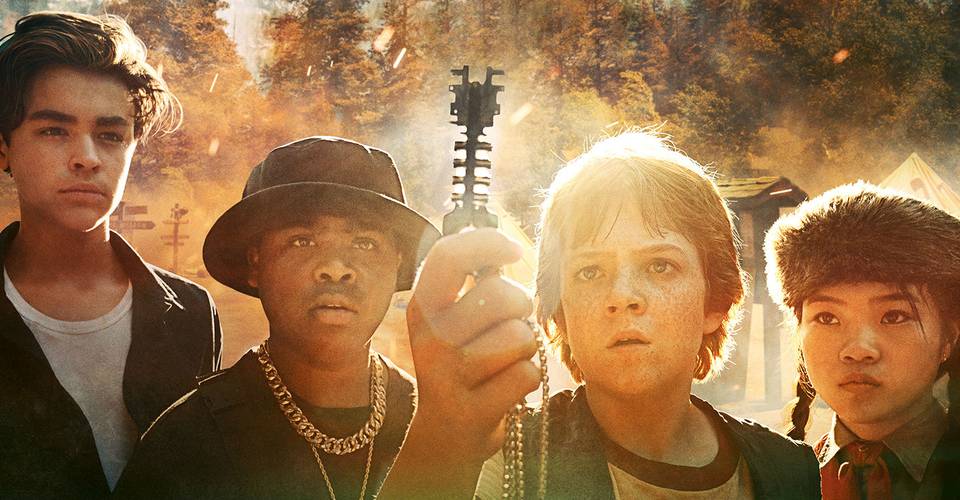 Director: McG
Writers: Zack Stentz
Cast: Jack Gore, Miya Cech, Benjamin Flores Jr., Alessio Scalzotto, Andrew Bachelor
IMDb Rating: 5.2/10
Join a super squad of extraordinary misfit campers to save the world from destruction. When a distant planet suddenly appears in the night sky, a misfit group of campers must battle terrifying aliens and self-doubt to save the world.
The team members are equipped with special powers that make them formidable enemies against alien brainwashers bent on enslaving mankind. Working together and discovering their shared differences makes this one unlikely team humanity can count on.
4. Fear Street Part One: 1994 (2021)
Director: Leigh Janiak
Writers: R.L.Stine, Kyle Killen, Phil Graziadei
Cast: Kiana Madeira, Olivia Scott Welch, Benjamin Flores Jr., Julia Rehwald, Maya Hawke
IMDb Rating: 6.2/10
After discovering that a series of brutal murders have plagued their town for over 300 years, a group of teenage friends discovers ancient evil responsible for the terrifying slayings. They're even more shocked to find they may have inadvertently invited this evil into their lives.
With all six episodes available now, the Netflix original series Fear Street – Part One: 1994 explores what happens when innocent bouts of teenage mischief result in frightening consequences.
5. Level 16 (2018)
Director: Danishka Esterhazy
Writers: Danishka Esterhazy, Katharine Montagu, Ken Chubb
Cast: Katie Douglas, Celina Martin, Sara Canning, Peter Outerbridge, Alexis Whelan
IMDb Rating: 6.1/10
In a looming dystopian future where the government controls everyone from morning to night, Level 16 is found as a place for the students who committed the ultimate crime.
To maintain order at the school, they implant each student with a tracking device to monitor every move.
When two rebellious students sneak out of the school one day and unwittingly discover some answers to questions, no one wants them to ask.
6. The Clovehitch Killer (2018)
Directed by: Duncan Skiles
Writers: Christopher Ford
Cast: Dylan McDermott, Charlie Plummer, Samantha Mathis, Madisen Beaty, Brenna Sherman
IMDb Rating: 6.6/10
After the death of a serial killer, the murders in Kentucky's small town of Pinewood have finally come to an end. Tyler feels increasingly uncertain about his father's role in the original murders.
But he will have to break some of the Scout Code's rules to uncover what happened so many years ago. Get ready for a new kind of thriller that can lurk below even the most wholesome surface.
7. Midnight Sun (2018)
Director: Scott Speer
Writer: Kenji Bando, Eric Ramiro Kirsten
Cast: Bella Thorne, Patrick Schwarzenegger, Rob Riggle, Quinn Shephard, Ken Tremblett
IMDb Rating: 6.6/10
In Alaska, there's a time in the winter when the sun never sets. Katie stays 22 hours a day indoors due to an uncommon disease. She worries that soon she won't remember anything at all.
But what does it take to find the perfect boyfriend and write a research paper? And what did her dad mean when he gave her that camera with its little secrets?
8. I Am Mother (2019)
Director: Grant Sputore
Writers: Michael Lloyd, Grant Sputore
Cast: Luke Hawker, Rose Byrne, Maddie Lenton, Hazel Sandery, Tahlia Sturzaker, Clara Rugaard
IMDb Rating: 6.7/10
I Am Mother is a global-scale thriller about humanity's struggle to rebuild after the extinction of the human race. Young Clara finds herself raising a robot infant with whom she bonds and becomes best friends.
But when a strange man arrives in the Valley and tells Clara that her beloved 'Isaac' is from a new breed of robots. Clara comes face to face with nature vs. nurture, an impending battle for survival, and her future.
9. What Lies below (2020)
Director: Braden R.Duemmler
Writers: Braden R.Duemmler
Cast: Ema Horvath, Troy Iwata, Danny Corbo, Mena Suvari, Olan Montgomery
IMDb Rating: 4.3/10
When Anna is home alone on a summer afternoon, she discovers a cage under the staircase in her family's new home. Inside the cage is an injured young man with a strange tattoo on his neck and mysterious powers.
He's one of the Others-the supernatural creatures that include vampires, werewolves, witches, and fairies. Anna is soon plunged into this world where love, war, and power are all at stake.
10. The Social Dilemma (2020)
Director: Jeff Orlowski
Writers: Vickie Curtis, Davis Coombe, Jeff Orlowski
Cast: Tristan Harris, Jeff Seibert, Bailey Richardson, Joe Toscano, Sandy Parakilas
IMDb Rating: 7.6/10
The Social Dilemma drives to the heart of the digital divide. An investigative documentary fuses expert testimony from whistle-blowers with enlightening narrative drama.
Through a series of gripping and pertinent vignettes, The Social Dilemma exposes our disturbing predicament: big data companies provide services we enjoy, but they're merely luring us to bite.
Once we're engaged and looking for more, they sell their prowess to influence and manipulate us.
11. An Easy Girl (2019)
Director: Rebecca Zlotowski
Writers: Teddy Lussi-Modeste, Rebecca Zlotowski
Cast: Mina Farid, Zahia Dehar, Benoit Magimel, Nuno Lopes, Clotilde Courau
IMDb Rating: 5.6/10
When teenager Naima returns to her home in Cannes for the summer, she can't wait to spend her days soaking up the sun and partying with friends. But when her cousin Sofia shows up on the scene, it changes Naima's world and transforms.
Sofia's sultry smile and unconventional behaviour take Naima under her spell, drawing her into the glamorous world of these rich girls' idle existence.
12. The Edge of Seventeen (2016)
Director: Kelly Fremon Craig
Writers: Kelly Fremon Craig
Cast: Hailey Steinfeld, Haley Lu Richardson, Blake Jenner, Kyra Sedgwick, Woody Harrelson
IMDb Rating: 7.3/10
When Nadine's older brother, Darian, starts dating her best friend, Krista, she longs to be a typical teenager. But her life isn't so typical: her dad is falling apart, and her mom left the family when she was just a baby.
And even though Nadine doesn't want to spend any time with Krista. She can't help being drawn to realize that life is not as simple as it seems on Facebook.
13. Kate (2021)
Director: Cedric Nicolas-Troyan
Writers: Umair Aleem
Cast: Mary Elizabeth Winstead, Woody Harrelson, Miku Patricia Martineau, Tadanobu Asano
IMDb Rating: 6.2/10
Kate loves her work as an assassin. She specializes in calculated hits and is meticulous and preternaturally skilled at carrying them out. But when she makes a mistake on a mission and blows her cover, she suddenly finds herself poisoned.
As time runs out, Kate tries frantically to right past wrongs before the clock runs out on her completely in this incredible mix of lethal action and black humor, making it one of the best teenage movies on Netflix.
14. The F**k-It List (2020)
Director: Michael Duggan
Writer: Michael Duggan, Dan McDermott
Cast: Eli Brown, Madison Iseman, Marcus Scribner, Karan Bar, Tristan Lake Leabu, Jerry O'Connell
IMDb Rating: 5.1/10
Brett Blackmore is a senior at an elite private school. He's a straight-A student, a National Merit Scholar semi-finalist, and his future looks bright. That is until a prank goes wrong, and suddenly Brett doesn't have much of anything he's always wanted.
He loses his scholarship, his academic and social reputation are in tatters. But it gives him everything he needs to create his list and follow his dreams.
15. The Silence (2019)
Director: John R.Leonetti.
Writer: Carey Van Dyke, Shane Van Dyke, Tim Lebbon
Cast: Stanley Tucci, Kiernan Shipka, Miranda Otto, Kate Trotter, John Corbett, Kyle Breitkopf
IMDb Rating: 5.3/10
The Silence – It's brooding, oddly beautiful, and not for the faint of heart. The Silence centers on a family struggling to survive after a mysterious virus connected to a new species.
It sweeps across the country, leaving those immune deaf and those who aren't infected terrorized by creatures who can only operate in darkness. A riveting horror series, unlike anything we've seen before.
16. Scary Stories to Tell in the Dark (2019)
Director: Andre Ovredal
Writers: Dan Hageman, Kevin Hageman, Guillermo del Toro
Cast: Zoe Margaret Colletti, Michael Garza, Gabriel Rush, Austin Abrams, Dean Norris
IMDb Rating: 6.2/10
Something is lurking in the woods beyond Stella's house, and her older sister is determined to find out what it is. As Stella follows along with her friends, she begins writing her own scary stories.
But when they play a trick on Ramon, they awaken an ancient evil that will kill anyone who dares to be different. Based on the book by Alvin Schwartz and produced by Guillermo del Toro.
17. The Half of It (2020)
Director: Alice Wu
Writers: Alice Wu
Cast: Leah Lewis, Daniel Diemer, Alexxis Lemire, Wolfgang Novogratz, Collin Chou
IMDb Rating: 6.9/10
When you're a smart high school girl with good grades and even better taste, there's not much to do on a Friday night. That is unless you're Ellie Chu! Things get complicated when she writes a love letter.
Her letter for the hot quarterback doesn't go as expected when he tries to be described as average and boring. At least she'll end up with a movie night with her new BFF, right? Wrong!
18. All the Bright Places (2020)
Director: Brett Haley
Writer: Jennifer Niven, Liz Hannan.
Cast: Elle Fanning, Justice Smith, Alexandra Shipp, Kelly O'Hara, Lamar Johnson
IMDb Rating: 6.5/10
A funny yet heartbreaking novel about the intense friendship between two teenagers who struggle with mental illness. When new-to-town Theodore meets Violet, his life takes a turn for the better.
It's her astonishing bravery that helps him find his courage. No matter how broken you might be, as long as people like Violet share their light with others, this world is a magical place.
19. Yes, God, Yes (2019)
Director: Karen Maine
Writer: Karen Maine.
Cast: Natalia Dyer, Timothy Simons, Wolfgang Novogratz, Francesca Reale, Susan Blackwell
IMDb Rating: 6.1/10
In this dark comedy, a Catholic teen with a hyper-religious mom struggles to hide her newfound sexual urges from her family and friends.
A young woman leaves the confines of her small, conservative town for college and experiences a sexual awakening in the big city. She is experimenting with both men and women from body-rub companies as she tries to figure out what she is looking for.
20. The Kissing Booth (2018)
Director: Vince Marcello
Writer: Vince Marcello, Beth Reekles
Cast: Joey King, Jacob Elordi, Joel Courtney, Stephen Jennings, Chloe Williams
IMDb Rating: 6.0/10
The story follows seventeen-year-old student Elle Evans as she and her close friends Cassidy and Lee Flynn find themselves at a junkyard kissing booth during a school dance.
There, Elle discovers that the boy she has been crushing on for a year, Noah Flynn, is none other than Lee's older brother. A beautiful warm show with characters you can't help but fall in love with.
21. All Together Now (2020)
Director: Brett Haley
Writer: Matthew Quick, Brett Haley, Marc Basch
Cast: Auli'i Cravalho, Rhenzy Feliz, Justina Macha do, Judy Reyes, Taylor Richardson, Fred Armisen
IMDb Rating: 6.5/10
All together now! Once a year, the Townsville Community Concert Association gathers talented students and puts on an awesome show. But they'll have to step it up this time because they're auditioning for a national TV talent show.
With help from her friends, new student Gwen will have to overcome her hardships and take control of her life. Together, they try to balance sports, crushes, and fellow bandmates, while staying true to themselves, making it one of the best teenage movies on Netflix.
22. 22 July (film)
Director: Paul Greengrass
Writer: Åsne Seierstad, Paul Greengrass
Cast: Jonas Strand Gravli, Jon Øigarden
IMDb Rating: 6.8/10
22 July film is based on a true story about the Norway terrorist attacks and the aftereffects. It follows a group of teens who lose their lives when Ander, a terrorist leaves a van loaded with homemade explosives outside the Prime Minister's office in Oslo.
The youngsters have reported for work at a summer camp when they learn that Oslo has been attacked. When Ander arrives, everyone believes he is a police officer in response to the attack.
He orders the children and the staff to move to one place. And when asked for his identity; he shoots back and murders dozens of young people. A teen who survives has a painful story to tell about 22 July.
23. You Get Me(2017)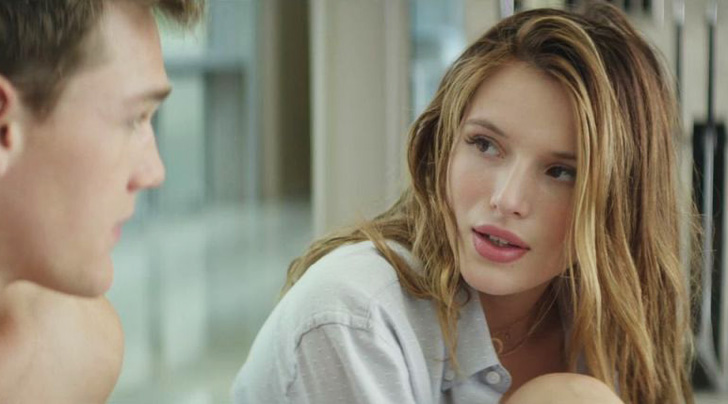 Director: Brent Bonacorso
Writer: Ben Epstein
Cast: Taylor John Smith, Bella Thorne, Halston Sage
IMDb Rating: 4.7/10
When love turns sour!
Tyler has been in love with Ali, but things take another turn when Tyler learns that Ali is a vagabond and an alcohol addict. Tyler gets irritated, and this leads to their breakup.
As he walks outside the party, he meets Holly and can't help but fall in love with the mysterious girl, and they end up sleeping together.
They spend the whole weekend together before Tyler leaves, saying the weekend was fabulous. There is real magic between them and Holly is desperate to keep their love burning.
Will Ali let her boyfriend be snatched away?
24. American Pie Presents: Girls' Rules (2020)
Director: Mike Elliott
Writers: David H. Steinberg, Blayne Weaver
Cast: Madison Pettis, Lizzie Broadway, Piper Curda
IMDb Rating: 3.8/10
The sex comedy features four high school girls who yearn to quench their thirst for sexuality as they wind up their high school life.
They all believe they have been missing something and have to make their desires a reality. However, this is to happen under three rules; to hunt for love, offer support to each other and finally, to be accountable in their adventure quest.
25. Fear Street: 1978

Director: Leigh Janiak
Writers: Zak Olkewicz, Leigh Janiak
Cast: Sadie Sink, Emily Rudd, Ryan Simpkins6
IMDb Rating: 6.7/10
The fascinating film is about a group of teens who have to fight for survival following the Camp Nightwing murder splurge in 1978. When everyone wants to enjoy the camping, Shadyside, the cursed town, turns the fun into a bloody spree.
If you love gory terrors, Fear Street delivers.
26. Girl 2018
Director: Lukas Dhont
Writers: Angelo Tijssens, Lukas Dhont
Cast: Arieh Worthalter,Victor Polster, Katelijne Damen
IMDb Rating: 7.1/10
When body politics takes place!
Lara battling gender dysphoria enrols for a prestigious ballet school.   This has all been driven by her desire to become a professional ballerina.
Though the public is aware of his transgender, she is determined to excel. Lara is frustrated as she knows her body was meant to be masculine. She is to begin a sex reassignment surgery that will take around two years.
But her body takes time to respond. However, her father is equally supportive. This makes her move on with the quest to have the surgery performed on her body despite the trauma and desperation she was going through.
The movie shows how one can conquer to maintain their own identity and who they believe they are meant to be.
27. Hot Girls Wanted (2015)
Director: Ronna Gradus, Jill Bauer
Writer: Brittany Huckabee
Cast: Brittany Huckabee, Rachel Bernard, Riley Reynolds
IMDb Rating: 6.1/10
Hot Girls Wanted portrays the lives of young actresses between 18 to 25 years old who choose to work in the porn industry.
The teens stays in one house in Florida and they all have to maintain themselves to avoid being thrashed out by new arrivals that enter the industry.
They even go to the extent of signing for niche videos to retain their customers. One would think they find whatever they do interesting, but they have to live with the industry's frustrations.
28. Lady Bird (2017)

Director: Greta Gerwig
Writer: Greta Gerwig
Cast: Saoirse Ronan, Laurie Metcalf, Tracy Letts
IMDb Rating: 7.4/10
Lady Bird portrays an imprecise label of storm and stress in the adolescent stage as teenager Saoirse Ronan steers through the blustery relationship with her mother (Laurie Metcalf).
She has nicknamed herself Ladybird, longing to match up with the city culture despite her humble beginnings.   Laurie has negative vibes about her daughter and often tells her she is unmindful of her.
Things get worse when Lady Bird develops a relationship with Danny. Instead of Saoirse spending the last Thanksgiving Day with her mother, she celebrates with Danny, only to learn that he is gay to others.
29. The Killing of a Sacred Deer (2017)

Director: Yorgos Lanthimos
Writers: Efthymis Filippou Yorgos Lanthimos
Cast: Colin Farrell, Nicole Kidman, Barry Keoghan
IMDb Rating: 7.0/10
If you love horror movies, you need to watch this film; it has horror in pure form.
It features Farrell, a surgeon who takes a teenage boy after his father died on the operating table.   The worst is destined to hit the surgeon's family as they start to die from a mysterious disease.
Symptoms continue to manifest no matter what Farrell and the hospital does. And the only solution to have the issue settled is for Farrell to kill one of his family members.
30. Incident in a Ghostland
Director: Pascal Laugier
Writer: Pascal Laugier
Cast: Anastasia Phillips, Emilia Jones, Crystal Reed
IMDb Rating: 6.4/10
Only in this film will you experience the real power of thoughts. Incident in a Ghostland features two teenagers, Beth and Vera, whose aunt has recently died. Beth reads an article detailing how intruders get into the home and kill parents but spare their daughters.
And to her surprise, shortly after they settle in their new house, which they inherited in their aunt's will, some intruders break in and attack them. This puts their mother in a challenging position; she must fight to save the daughters.
31. Always Be My Maybe

Director: Nahnatchka Khan
Writers: Michael Golamco, Ali Wong, Randall Park
Cast: Ali Wong, Randall Park, James Saito
IMDb Rating: 6.8/10
The romantic comedy features Marcus and Sasha, whose friendship grew starting from their young age and carried on to their teenage years. Everyone thought they would end up together, only for their relationship to end after Marcus's mother die in an accident.
Excitingly, they meet after 16 years, and Marcus still has feelings for Sasha, but Sasha's demanding career and a new lover are a threat to the relationship. And each one ponders on, maybe?
32. Mirai (film)
Director: Mamoru Hosoda
Writer: Mamoru Hosoda
Cast: Moka Kamishiraishi, Haru Kuroki, Gen Hoshino
IMDb Rating: 7.0/10
A four-year-old boy, Kun, feels neglected and runs away from home. Things take a new turn when he stumbles on a magical garden that allows him to time travel and meets a little girl he recognizes as his mother.
He also meets his great-grandfather who resembles a young man.
The adventurous encounters help him change his perception of life. Now, he believes he can change to become a big brother as he always wanted to be.
Mirai is a heartwarming family adventure worth watching.
33. Fearless 2020
Director: Cory Edwards
Writers: John Paul Murphy, Cory Edwards
Cast: Yara Shahidi, Miles Robbins, Jadakiss
IMDb Rating: 5.0/10
Fearless is an animated adventure featuring Reid, a teen video gamer and Captain Darius, who are battling to finish the last level of a game. Captain Darius comes to battle with his three kids, But Rein decides to drop them at daycare to play the final game.
While in the daycare, Dr Arcannis steals and imprisons the kids in an effort to steal their superpowers. Unfortunately, the kids use their superpowers to escape and find themselves on the Earth, the real world.
All efforts must be put in place to return the babies to the video game world.
34. Koe no Katachi (2016)
Director: Naoko Yamada
Writers: Reiko Yoshida, Yoshitoki Oima
Cast: Miyu Irino, Saori Hayami, Aoi Yūki
IMDb Rating: 8.2/10
Koe and Katachi feature a group of adolescents whose personalities are expressed when a deaf girl (Shoko) joins their school. The group comprises teens with varied emotions and some with negative reactions.
One teen Shoya Ishida goes ahead and bullies Shoko to the point that she leaves the school.
The fate now turns to Shoya, who everyone is currently bullying to the point he thinks of committing suicide. With feelings of unworthiness, he now wants to make things right.
35. Beats (2019 American film)
Director: Chris Robinson
Writer: Miles Orion Feldsott
Cast: Anthony Anderson, Khalil Everage
IMDb Rating: 6.4/10
Beats is a thought-provoking movie that shows how people who have PTSD suffer and how society views such victims.
It features August Kari, who is suffering from PSTD due to a previous incident of shooting that left his sister Kari dead.
Fortunately, he becomes friends with a high school security guard with whom they embark on learning music. United by the love for hip hop, both are ready to face the demons of their past and have a new beginning.
36. Middle School: The Worst Years of My Life (2016)
Director: Steve Carr
Writer: Hubbel Palmer, Kara Holden, Chris Bowman
Cast: Griffin Gluck, Lauren Graham, Rob Riggle
IMDb Rating: 6.1/10
The film is based on a 2011 novel bearing the same name written by James Patterson. It features Rafe Katchadorian, a quiet teenager at Hills Village Middle School.
He is bored by his principal's strict Code of Conduct which interferes with the student's creativity. The situation put Rafe and his friends into desperation, pushing them to come up with a plan to destroy the school's Code of Conduct.
Will the operation be successful?
37. Then Came You (2018)
Director: Peter Hutchings
Writer: Fergal Rock
Cast: Nina Dobrev, Asa Butterfield, Maisie Williams
IMDb Rating: 7.0/10
Calvin Lewis working as a baggage handler helps Skye to overcome the grief of death. Skye has cancer and believes she has few years left before she dies.
Surprisingly, Calvin, a hypochondriac, also believes he is dying. Calvin's doctor believes that he has cancer too, but he disagrees. As both spend time together, Calvin overcomes the fear of dying.
The story is reliable; it helps one connect with the struggles of life despite the shortcomings.
38. Fireworks 2017
Director: Nobuyuki Takeuchi, Akiyuki Shinbō
Writer: Hitoshi Ōne
Cast: Masaki Suda, Suzu Hirose, Mamoru Miyano
IMDb Rating: 5.6/10
The romance comedy features Norimichi and Yusuke, mesmerized by Nazuna who finds a mysterious glass marble. Norimichi throws the marble, thinking it will bring him luck and help rewind time.
She gets a second chance to secure his dream date, but a single reset only unveils new complications.
39. Next Gen (2018)

Director: Joe Ksander, Kevin R. Adams
Writers: Joe Ksander, Kevin R. Adams
Cast: John Krasinski, Charlyne Yi, Jason Sudeikis
IMDb Rating: 6.6/10
Next Gen is a fascinating animated science fiction featuring Mai Su, a lonely teenage girl who lives with her mother Molly, who depends on robots.
One day, Mai Su decides to run away from home after a conflict with her mother. She stumbles into Dr-Tanner Rice lab, only to find a robot by the name 7723.
She develops a friendship with the robot, and both allies agree to fight together to stop a severe threat.
40. The DUFF (2015)
Director: Ari Sandel
Writer: Josh A. Cagan
Cast: Mae Whitman, Robbie Amell, Bella Thorne
IMDb Rating: 6.5/10
The DUFF follows a bizarre story of Bianca, who is in her senior year with her two great friends (Jess and Casey) and a neighbor to Wesley.
Bianca attends a party where Wesley also shows up, only for Wesley to tell her that her friends have nicknamed DUFF (Designated Ugly Fat Friend). Bianca becomes frustrated and feels disrespected, but Wesley helps her understand that DUFF is not an insult.
Bianca is now determined not to let that distract her from enjoying her final senior year and find the self-confidence to say that everyone is a DUFF to someone.
41. It Follows (2014)
Director: David Robert Mitchell
Writer: David Robert Mitchell
Cast: Maika Monroe, Keir Gilchrist, Daniel Zovatto
IMDb Rating: 6.8/10
It Follows is a psychological horror film about Jay who goes on a date with her boyfriend Hugh. Later after sex, Hugh explains that he has passed on to Jay an entity that will keep on following her all the time.
And if the entity catches Jay, it will kill her and purse the other person with whom the deceased had sex. Jay is amused, but this turns into a reality when a naked woman runs toward Jay.
How will Jay overcome the supernatural force?
42. House of the Witch (2017)
Director: Alex Merkin
Writer: Alex Merkin
Cast: Emily Bader, Michelle Randolph, Darren Mann
IMDb Rating: 4.3/10
If you love horror drama, don't miss House of the Witch available on Netflix. The film centers on a group of teens who are out to play a Halloween prank in an abandoned house.
The teen's sweet spot is about to turn sour; as they start to celebrate their Halloween party, a demonic spirit crashes on them. Now they have to fight for their lives.
43. Jem and the Holograms (2015)
Director: Jon M. Chu
Writer: Ryan Landels
Cast: Aubrey Peeples, Stefanie Scott, Hayley Kiyoko
IMDb Rating: 4.2/10
Jem and the Holograms is a fascinating movie following a shy girl whose video goes viral. Jerrica, her sister and two foster sisters live with their aunt; they frequently sing and videotape themselves for fun. While everyone can sing, Jerrica is too shy and cannot sing on camera.
She later learns that their house will be auctioned. In desperation, she prepares an emotional song and records herself using her real sister's camera.
But before she deletes the video, her sister obsessed with social media uploads it on YouTube.  Within a single day, the video attracts millions of viewers.
Soon Jerrica and her sisters are to step into a world of new discoveries.
44. Unfriended (2014)
Director: Leo Gabriadze
Writer:  Nelson Greaves
Cast: Shelley Hennig, Moses Storm, Renee Olstead
IMDb Rating: 5.5/10
Unfriended is a supernatural horror film following the lives of five high school students having a conversation through Skype.
Astonishingly, their conversation is haunted by a former student who died by suicide one year prior. As this happens, the teens have a chance to explore the supernatural influence of identity. They are forced to antagonize their darkest secrets, but this doesn't turn out well.
The film is quite intense and scary. If you fear horror thrillers, you better skip them.
45. Jo Pil-ho: The Dawning Rage (2019)
Director: Lee Jeong-beom
Writer:  Lee Jeong-beom
Cast: Park Hae-joon, Lee Sun-kyun, Jeon So-nee
IMDb Rating: 6.4/10
The Dawning Rage is a Korean film featuring a corrupt cop who illegally helps his partner escape after a robbery. He and his friend again decide to rob the police, but their plans fail due to an explosion.
When his colleagues suspect his crooked ways, he claims his innocence and chooses to use a teenage girl to help uncover the conspiracy. Now he must protect the girl from a chain of ferocious events.
46. Project X (2012)
Director: Nima Nourizadeh
Writers: Michael Bacall, Matt Drake
Cast: Thomas Mann, Oliver Cooper, Jonathan Daniel Brown
IMDb Rating: 6.7/10
The movie gives the story of three teens (Costa, J.B and Thomas) who wants to rise to fame through a party.  When Thomas parents are going out for a weekend, they warn Thomas of allowing too many friends in the house.
Thomas is hesitant, but Costa insists on having the party at Thomas's home. The party preparations go well, but things change when too many people start flocking to the party at night.
Their noise attracts the police, and what was meant to be a happy moment turns into chaos.
47. Hunt for the Wilderpeople(2016)
Director: Taika Waititi
Writer: Taika Waititi
Cast: Sam Neill, Julian Dennison, Rhys Darby
IMDb Rating: 7.9/10
The movie features Julian Dennison, a problematic boy who is abandoned by his mother. He is to be taken care of by Sam Neill and his wife.
Sam Neill's wife dies, and Julian is to be taken care of by Sam, with whom they don't relate well. Julian refuses to be taken to a child orphanage and runs away.
Together with his foster father, they become a target for a manhunt after being stranded in the New Zealand bush.
48. 18 Presents (2020)
Director: Francesco Amato
Writers: Massimo Gaudioso , Francesco Amato
Cast: Vittoria Puccini, Benedetta Porcaroli, Edoardo Leo
IMDb Rating: 6.8/10
18 Presents is a story of a mother (Vittoria) who has breast cancer. Soon after realizing she has a terminal disease, she decides to use her remaining days to allot 18 emotional gifts to her unborn daughter.
The gifts are to be given to her daughter (Benedetta) every year until she attains the age of 18. Vittoria dies when her daughter is only one year. She comes to learn of her mother's love later. What a wonderful love!
49. The Seventh Son (2014)
Director: Sergei Bodrov
Writers: Steven Knight, Charles Leavitt
Cast: Jeff Bridges, Ben Barnes, Alicia Vikander
IMDb Rating: 5.5/10
John is the seventh son of a seventh son known to protect his country from boggarts and witches or anything else that can disturb in the night.
He is recruited by the queen of evils (Malkin) to help him escape hunter Spook, who had imprisoned her, but he kills Gregory apprentice as a vengeance.
With little time to prevail against vengeance, Gregory must do all he can to prevail the revenge.
50. Vampire Academy (2014)
Director: Mark Waters
Writers: Daniel Waters, Richelle Mead
Cast: Zoey Deutch, Lucy Fry, Danila Kozlovskiy
IMDb Rating: 5.5/10
Vampire Academy is a horror comedy featuring Rose Hathaway and Moroi, who lives inconspicuously after fleeing from their boarding school one year prior.
Rose is a human vampire with skills to protect the Moroi and vampires with an ordinary lifespan. They are forced to go back to school, only to find Strigoi, an enemy to both Moroi and humans.
Will Rose fight back and ensure protection for the mortal vampires?
Wrapping Up!
Though you can watch anything and everything on Netflix, including comedy, thriller, horror shows, Halloween movies, suspense, horror movies, classic, cartoon, action, romance, cooking shows, sci-fi, reality, kid movies, emotional drama, Marvel shows, and documentaries – it is time to enjoy the best teenage movies on Netflix.
Whether you belong to any age group, we hope that this list has given you a taste of the great teenage movies on Netflix. Let us know what your favorite movies on the list are or if you have any suggestions for future lists!