Netflix has no shortage of amazing content, but Football movies in the list of must-watch Netflix titles bring an oomph factor to your streaming experience.
Who doesn't enjoy a motivational sports film? What better platform for delivering this feel-good hit than the national sport for Americans? We enjoy watching underdogs overcome adversity, players who appear to be past their prime make a return, and young guys with no future change their lives.
You've undoubtedly watched most of the popular football movies on Netflix if you're a lover of the sport. However, you may not be aware of this comprehensive collection of inspirational football films and eye-opening documentaries now accessible on Netflix.
Netflix has a lot to offer football enthusiasts, from excellent football documentaries to gripping thrillers. Football films and television series are about a lot more than just football. They also usually last a long time because the stories they tell are still relevant. The following is a list of the best football movies on Netflix.
1. The Longshots (2008)
Director: Fred Durst
Writers: Nick Santora
Cast: Dash Mihok, Ice Cube, Keke Palmer
IMDB Rating: 5.5/10
Curtis Plummer, a down-on-his-luck former football player, takes over as Illinois's Minden Pop Warner football club coach.
Curtis has a chance of turning his life around now that his niece Jasmine has been placed as the team's quarterback & secret weapon, while the inhabitants of Minden have a chance to reclaim their team spirit & civic pride.
2. A Triumph Of The Heart: The Ricky Bell Story (1991)
Director: Richard Michaels
Writers: Jeff Andrus
Cast: Polly Holliday, Mario Van Peebles, Lane R. Davis
IMDB Rating: 7.4/10
This is one of the best football movies on Netflix, which shows the story of Ricky Bell, a Tampa Bay Buccaneers all-pro running back who died of a rare muscle condition in the prime of his career.
Bell's relationship with a fatherless disabled youngster & his efforts to be a big brother to him is at the center of the story. When the boy's sickness causes the athlete to be more affected than the boy, the boy becomes an inspiration for Bell.
3. Holy Goalie (2017)
Director: Curro Velázquez
Writers: Mauricio Romero
Cast: Alain Hernández, Karra Elejalde, El Langui
IMDB Rating: 5.3/10
The list of top football movies on Netflix is incomplete without mentioning Holy Goalie. Miracles and precisely timed kicks are the subjects of this film.
It follows an outspoken priest who has been bestowed with the sacred responsibility of guiding a holy soccer team.
The team has to win the regional competition to raise enough finances to preserve their modest mountain monastery, facing financial difficulties. Holy Goalie is a fun comedy that transports us to a soccer match in heaven, replete with penalties and prayers.
4. Last Chance U (2016)
Director: Greg Whiteley
Writers: Greg Whiteley
Cast: Frank Wilson Jr., Buddy Stephens, Jason Brown
IMDB Rating: 8.4/10
This series follows non-major college football programs that don't receive much national notice. The reality series changes its attention to Independence Community College after two seasons of highlighting recruits at East Mississippi Community College, which has won multiple NJCAA national titles.
Although the Kansas school does not have the same gridiron pedigree as EMCC, it is striving to recover from more than a decade of defeats, and the players are facing many of the same obstacles on and off the field EMCC team.
5. Coach Snoop (2018)
Director: William J. Saunders
Writers: Rory Karpf
Cast: Snoop Dogg
IMDB Rating: 6.9/10
Coach Snoop is about musician Snoop Dogg. The Snoop Youth Football League, which began as an after-school program, has grown into a thriving football organization that works with young kids in the Los Angeles area.
Five days a week, members of Snoop's Steelers are picked up and transported to the downtown Los Angeles practice area. Team manager Nykauni Tademy is in charge of its day-to-day operations throughout it all.
When Coach Snoop can be with them, he acts as a life coach dedicated to assisting them in overcoming the mistakes he made as a child.
6. Killer Inside: The Mind Of Aaron Hernandez (2020)
Director: Geno McDermott
Writers: Dan Wetzel
Cast: Aaron Hernandez, Dan Wetzel, Stephen Ziogas
IMDB Rating: 7.4/10
Aaron Hernandez, a convicted murderer & former professional American football player, is a 2020 American true-crime documentary series.
Aaron Hernandez's transformation from football star to the convicted murderer is one of the most well-known cases in not only the NFL but the whole sports world.
In 2015, Hernandez was found guilty of the murder of Odin Lloyd, a semi-professional football player who was the boyfriend of Hernandez's fiancée's sister.
Hernandez, then 27 years old, hanged himself in his prison cell two years later, only days after being acquitted of a different double homicide.
7. Audible (2021)
Director: Matthew Ogens
Writers: Matthew Ogens
Cast: Amaree McKinstry
IMDB Rating: 5.9/10
Audible is a dramatic and immersive coming-of-age documentary that follows a Maryland School for the Deaf high school athlete & his close friends as they deal with the rigors of senior year and the realities of entering the hearing world.
Amaree and his teammates vent their frustrations on the football field as they fight to keep their unbeaten run alive while dealing with the heartbreaking death of a close friend.
This is a story about children who persevere in the face of adversity. They are confronted with conflict, but they look to the future with optimism, proclaiming to the world that they exist and that they matter.
8. Happy Valley (2014)
Director: Tim Fywell
Writers: Sally Wainwright
Cast: Sarah Lancashire, Siobhan Finneran, Steve Pemberton
IMDB Rating: 7.1/10
Catherine is a tough police sergeant in a rural Yorkshire valley who leads a team of policemen. Catherine finds herself entangled in something far more significant than her rank but unwittingly close to home, as a staged kidnapping runs out of control and turns into a violent sequence of crimes.
This movie will satisfy your urge to watch a football movie along with a pinch of thrill and suspense in it. Happy Valley is among the highly rated and one of the best football movies on Netflix to watch.
9. Concussion (2015)
Director: Peter Landesman
Writers: Peter Landesman
Cast: Will Smith, Albert Brooks, Alec Baldwin
IMDB Rating: 7.2/10
Dr. Bennet Omalu is a Nigerian-born pathologist who raised awareness of brain injury in retired NFL players. The true-life narrative began in September 2002, when Omalu was assigned to do an autopsy on Mike Webster's body by the Allegheny County coroner's office in Pittsburgh, Pennsylvania.
Webster, also known as "Iron Mike," was a beloved former Pro Bowler with the Pittsburgh Steelers, serving as the defensive anchor for a front line that helped win four Super Bowls.
His mental condition diminished to the point where he was yelling at strangers & zapping himself with a Taser gun until his death at the age of 50 from a heart attack. Dr. Omalu sought to expose the truth.
10. Colin In Black And White (2021)
Director: Ava DuVernay
Writers: Colin Kaepernick
Cast: Jaden Michael, Mary-Louise Parker, Nick Offerman
IMDB Rating: 5.2/10
Colin in Black & White follows Colin Kaepernick as he chases his dream of becoming a football quarterback, as well as the racism he encounters along the way.
The series, created by Ava DuVernay, depicts nonviolent racial discrimination that a black American or outsider faces due to their race.
Colin Kaepernick's story is inspiring, and it's essential to remember that differences aren't only vocal or physical but can also be psychological or behavioral.
11. The Game Plan (2007)
Director: Andy Fickman
Writers: Nichole Millard
Cast: Madison Pettis, Kyra Sedgwick, Dwayne Johnson
IMDB Rating: 6.1/10
Joe Kingman, the Bachelor football star, appears to have it all. His team is on the verge of winning a championship, and he is wealthy & carefree.
He is suddenly confronted with some surprising news: he is the father of a small daughter, the consequence of a final fling with his ex-wife. Joe must learn to strike a balance between his personal and professional lives, as well as his child's requirements.
12. Remember The Titans (2000)
Director: Boaz Yakin
Writers: Gregory Allen Howard
Cast: Denzel Washington, Donald Faison, Will Patton
IMDB Rating: 7.8/10
High school football is a part of living in Virginia, which is why Football movies on Netflix are so popular there. This institution is revered, with each game being celebrated more lavishly than Christmas and each playoff being honored more grandly than any national holiday.
With such acknowledgment comes strong feelings. For the residents of Alexandria in 1971, high school football was everything.
The fundamental foundation of football's rich tradition was tested when the local school board was compelled to integrate an all-black school with an all-white school.
13. The Longest Yard (2005)
Director: Peter Segal
Writers: Sheldon Turner
Cast: James Cromwell, Adam Sandler, Chris Rock
IMDB Rating: 6.4/10
Best football movies on Netflix in which Paul' Wrecking' Crewe plays quarterback for a professional football team. Until he is hurt and has to retire, that is.
As a result, his life becomes monotonous, and he is arrested for reckless driving and a bizarre pile-up. He ends up coaching a football team of criminals to play against the guards, which leads to a bizarre inside experience.
14. Radio (2003)
Director: Michael Tollin
Writers: Mike Rich
Cast: Ed Harris, Cuba Gooding Jr., Alfre Woodard
IMDB Rating: 6.9/10
In 1976, T.L. Hanna High School football coach Jones defended a disabled young man from the harassment of some of his players in Anderson, South Carolina. He claims to be Radio, but his real identity is James Robert Kennedy, who can barely speak.
After a few months under Coach Jones and some local opposition, Radio became famous, revered, and a symbol for most of the population.
15. Carter High (2015)
Director: Arthur Muhammad
Writers: Arthur Muhammad
Cast: Charles S. Dutton, Vivica A. Fox, Pooch Hall
IMDB Rating: 5.2/10
This is a true story of 1988 Texas's legendary Carter High School Football Team, the Dallas. Carter will have to face enormous obstacles to achieve its ultimate aim of winning the state title.
The squad becomes the community's hero as parents and community leaders band together to encourage the children through their difficulties.
16. The Waterboy (1998)
Director: Frank Coraci
Writers: Tim Herlihy
Cast: Kathy Bates, Adam Sandler, Fairuza Balk
IMDB Rating: 6.2/10
Bobby Boucher, a socially awkward 31-year-old from Louisiana's marshes, is homeschooled and protected by his overprotective Mama.
His sole contact with society is his water boy job for a college team, where the players mock him mercilessly, and his coach refuses to let him fight back—everything changes when Bobby receives a new coach who allows him to speak up for himself.
Bobby eventually lets out years of bottled-up wrath and transforms into the team's most lethal tackler. Bobby now needs to learn to play football, attend college, and manage his relationship with criminal Vicki Vallencourt, all while keeping his Mama in the dark.
17. Undefeated (2011)
Directors: T.J Martin, Daniel Lindsay
Writers: Rich Middlemas, Daniel Lindsay, Seth Gordon, Ed Cunningham
Cast: Bill Courtney, Chavis Daniels, O.C Brown, Jeff Germany
IMDB Rating: 7.7/1
Undefeated is an exciting movie ranked one among the best football movies on Netflix. This movie narrates the story of the Manassas team, a high school team named after their school Manassas in North Memphis that has never had a complete team to win a playoff game in the yearly football campaign.
With their former coach, Bill Courtney, he is determined to help the team win their first playoff match. Will he be successful with his new strategy?
18. The Blind Side (2009)
Director: John Lee Hancock
Writer: John Lee Hancock
Cast: Jae Head, Tim McGraw, Lily Collins
IMDB Rating: 7.6/10
The Blind Side is based on the true story of Leigh Anne, a lady who decides to adopt Michael Oher, a gifted, homeless African-American teenager. The Blind Side is a remarkable, realistic chronicle that draws the audience's attention.
The plot centers on the story of Leigh Anne Tuohy and Michael Oher, who met by chance. When Leigh Tuohy and her husband Sean come upon a 17-year-old African-American child shivering on the sidewalks, they offer him refuge for the night.
They had no idea that one night of hospitality would blossom into a lifelong friendship between the characters.
19. Roberto Baggio: The Divine Ponytail (2021)
Director: Letizia Lamartire
Writers: Ludovica Rampoldi, Stefano Sardo
Cast: Paolo Maldini, Roberto Baggio, Andrea Arcangeli, Valentina Belle
IMDB Rating: 6.1/10
This movie is rated as one of the most-watched and sold movies for football movies on Netflix. It tells us the story of Roberto Baggio (Andrea Arcangeli), who has been a professional footballer for the past 22 years.
Facing some difficulties with his coaches and family members, he also had a rough debut as a player. How will he cope with all these setbacks in his career?
20. Pele (2021)
Director: David Tryhorn, Ben Nicholas
Writers: Kevin MacDonald, Jon Owen, Jonathan Rogers
Cast: Benedicta da Silva, Gilberto Gil, Fernando Henrique Cardoso, Jose Marcia
IMDB Rating: 7/10
Having won many awards, it is undoubtedly one of the best football movies on Netflix. It tells us the story of a great legend in football history who has achieved for both country and clubs he has played in, including many individual trophies to his name.
The great Pele during his time played for 12 years, and within this period, he accomplished all the great praises rendered to him at the moment. He conquered the world of football, leaving his name inscribed in the heart of football fans.
21. The Express (2008)
Director: Gary Fleder
Writers: Charles Leavitt
Cast: Dennis Quaid, Nelsan Ellis, Justin Martin
IMDB Rating: 7.3/10
The relationship between Ernie Davis, a remarkable African-American athlete, and Ben Schwartzwalder, his coach at Syracuse University from 1958 to 1962, is the subject of this biopic. With the aid of All-American running back Jim Brown, Schwartzwalder recruits Davis.
Davis faces racism in university, in town, and on the field, occasionally from teammates, as the civil rights movement gains traction.
How he handles it and pushes Schwartzwalder to speak up for his players is a stark contrast to multiple outstanding seasons that culminated in a national title and then the Heisman Trophy.
22. Antoine Griezmann: The Making Of A Legend (2019)
Director: Alex Dell
Writer: Alex Dell
Cast: Antoine Griezman, Paul Pogba,Diego Godin, Lucas Hernandez
IMDB Rating: 6.5/10
This movie talks about the life of Antoine Griezmann, a professional footballer, a goal scorer, a famous and worldly recognized celebrity. Despite having small stature, Antoine Griezmann was able to conquer the world of football.
Following his departure from Real Sociedad to Atletico de Madrid, he played one of his best football. He won the world cup championship with France's national team in the world cup tournament. He is recognized as one of the complete players based on his performance, and trophies won so far.
23. Home Team
Writer: Chris Titone, Keith Blum
Director: Charles Kinnane, Daniel Kinnane
Cast: Adam Sandler, Kevin Grady, Allen Covert, Kevin James, Jeff Lowell, Jeff Sussman,
IMDB Ratings:6/10
New Orlean Saints won Super Bowl XLIV and it's time to be jubilant until their involvement in the Bountygate scandal throws them in a whirlwind of headlines.
Head coach Sean Payton gets suspended for being involved so he goes back to his hometown Argyle, Texas. It's time for him to finally spend some time with his 12 years old son who is on his school's football team.
What best way to connect with his son? Coach his football team. It is a fun family football movie on Netflix one can watch with their kids.
24. Jerry Maguire
Writer: Cameron Crowe
Director: Cameron Crowe
Cast: Tom Cruise, Cuba Gooding Jr., Renée Zellweger, Kelly Preston, Jerry O'Connell, Jay Mohr, Bonnie Hunt
IMDB Ratings: 7.3/10
Jerry Maguire has a booming career as a sports agent until an encounter with an injured athlete's child leaves him reevaluating his values. When he expresses his new beliefs through a new mission statement he gets fired from his agency.
Jerry sets out to establish his own agency with a very hard to work with client Rod Tidwell and a former colleague Dorothy who later becomes his wife.
His newfound values show in his work ethic with Rod which eventually gains them both the much-deserved recognition and success. A heart-touching story of putting the mind to the grind makes it an inspiration football movie streaming on Netflix.
25. Audible
Director: Matthew Ogens
Cast: Amaree McKinstry-Hall
IMDB Ratings: 6.4/10
Audible is a brilliant and moving documentary about athletes at Maryland School for the Deaf. The movie focuses on Amaree McKinstry-Hall and his struggle with grief after his close friend commits suicide.
Along with this, Amaree and his fellow athletes deal with the demands of their senior year and the idea of moving into a world that has the advantage of being able to hear.
The kids strive to prove that their disability doesn't set them back and they are resilient and still have a voice. The team works hard to defend their outstanding game-winning streak.
26. QB1: Beyond the Lights
Director: Peter Berg
Cast: Tate Martell, Jake Fromm, Tayvon Bowers, Justin Fields, Re-al Mitchell, Sam Hartman, Spencer Rattler, Lance LeGendre, Nik Scalzo
IMDB Ratings: 7.8/10
QB1: Beyond the Lights is a sports documentary containing 3 seasons with ten episodes each season. Each season the documentary follows three high school quarterbacks with varying backgrounds and environments as they face one of the most stressful time periods of their high school life as their success or lack of it as a high school quarterback will determine their future in sports and college football.
27. All-American
Writer: April Blair
Director: Michael Schultz
Cast: Daniel Ezra, Bre-Z, Greta Onieogou, Samantha Logan, Michael Evans Behling, Cody Christian, Karimah Westbrook, Monét Mazur, Taye Diggs, Jalyn Hall, Chelsea Tavares
IMDB Ratings: 7.6/10
All American is a family drama about Spencer James a high school football star who has to move to Beverly Hills after he is selected to play for Beverly Hills High.
Moving between two polar opposite environments, the movie chronicles the hardships, highs and lows of his personal and professional life.
Based on the real-life story of NFL Superbowl star footballer, Spencer Paysinger, it is an inspiring show to watch.
28. Friday Night Tykes
Director: Jason Sciavicco
Cast: Morgan Spector – Voiceover
IMDB Ratings: 6.9/10
A reality docu-series, Friday Night Tykes features the whole scene of youth football in Texas.
The series comprising of 4 seasons follows several teams of the TYFA as they train hard for the playoffs. From intense training to unreasonable parents, and dealing with expectations, the young footballers are seen juggling their professional lives and enjoying their childhood.
29. Titletown High
Director: Jason Sciavicco
Cast: Samuel Brown, Jake Garcia, Lenley Gross, Kendall Haden, Amari Jones, Grayson Leavy
Jeff Kent, Morgan Miller, Jacarrius Peak, Rush Propst, Ella Sefa, Kaili Spells, Malia Spells, Zoey Watson
IMDB Ratings: 5.5/10
A reality TV show, Titletown High follows the football team Valdosta Wildcats of the Valdosta Highschool in Georgia as they deal with their personal and professional lives.
Living a typical teen life along with dealing with the pressures of managing athletic expectations, the show focuses on the team as they compete for the 2020 Championship under the tutelage of the coach Rush Propst.
Teen drama, relationships, sports action, and academics, this how has it all. Titletown High is an engaging football series on Netflix for reality TV and football fans.
30. Friday Night Lights
Writer: Peter Berg
Director: Jeffrey Reiner
Cast: Kyle Chandler, Connie Britton, Aimee Teegarden, Brad Leland, Taylor Kitsch, Jesse Plemons
IMDB Ratings: 8.6/10
Eric Taylor assumes his position as the head football coach at Dillon Highschool for its team the Dillon Panthers. Being a small town, the team is one of its highlighting features making it the townsfolk's pride. The series focuses on the team's ups and downs, the brotherhood between the teammates and the high expectations the people of the town place on it.
You May Also like….
Invincible

Director: Ericson Core
Writer: Brad Gann
Cast: Mark Wahlberg, Greg Kinnear, Elizabeth Banks
IMDB Ratings: 7.1/10
Invincible is rags to riches kind of story based on Vince Papale's life story, who at the age of 30 played for NFL's Philadelphia Eagles in 1976.
At the age of 30, Vince found his life crumbling around him when he got laid off from his job as a substitute teacher and his wife asks for a divorce. Spending his days as a bartender and playing football with his friends, Vince apprehensively tries for the Eagles when its coach Dick Vermeil announces tryouts.
Not only is he called back for the training camp, but he also ends up with a spot on the team. Although Papale had a rocky start with the Eagles he ends up scoring a touchdown gaining a win for his team and continues to play on the team for 3 more seasons.
I  Superbiker 3  Day Of Reckoning 2013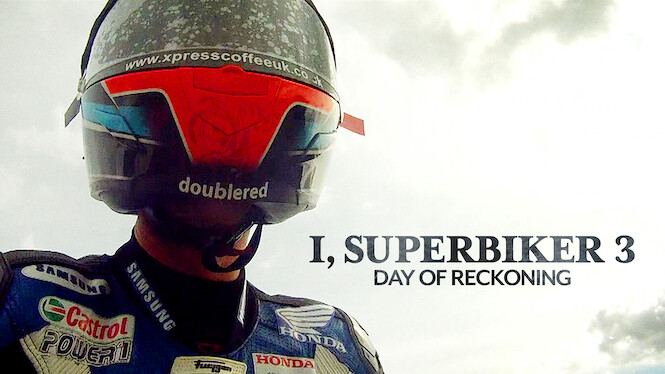 Writer: Mark Sloper
Director: Mark Sloper
Cast:  Josh Brookes, Shane Byrne, Tommy Hill
IMDB Ratings: 5.8/10
An amazing documentary for the motorheads, I  Superbiker 3  Day Of Reckoning features Tommy Hill as he defends his position against Shane Byrne, Josh Brookes, and Alex lowes as they all race to finish in first place at the British Super Bike Season.
I Superbiker 2 – The Showdown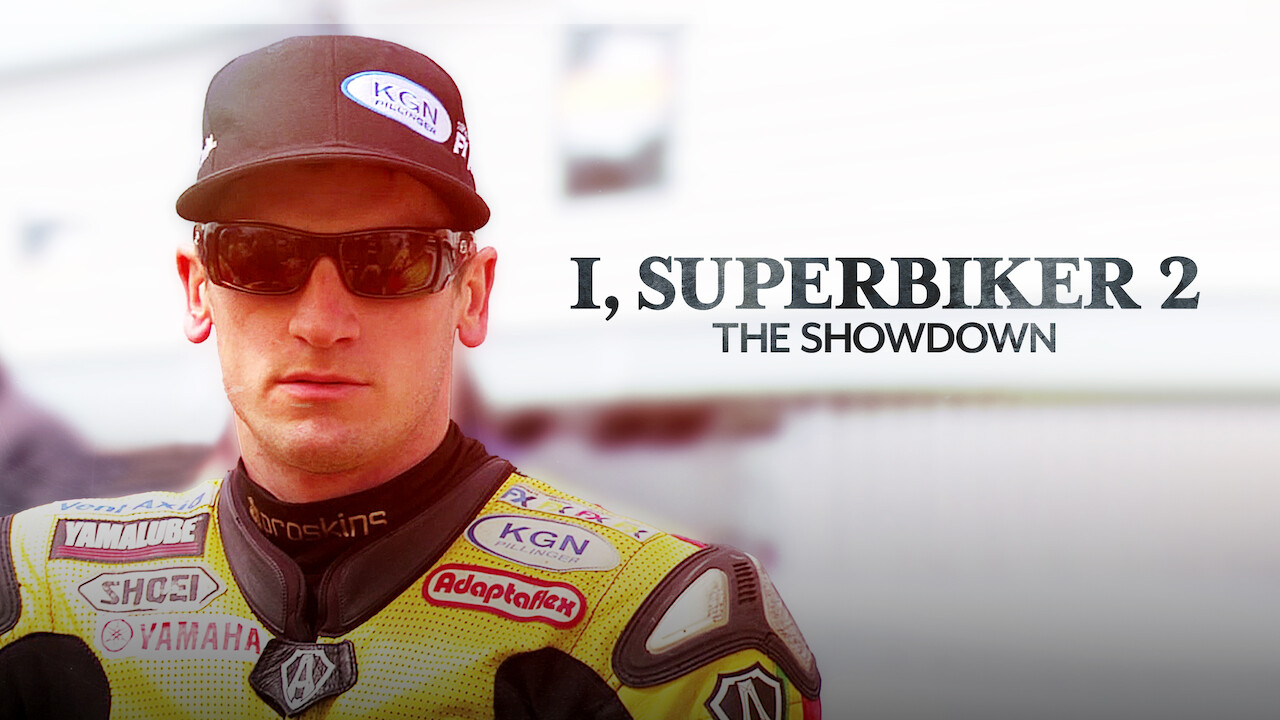 Writer: Mark Sloper
Director: Mark Sloper
Cast: Josh Brookes, Shane Byrne, Tommy Hill
IMDB Ratings: 5.8/10
An enthralling documentary featuring six bikers including Tommy Hill, Shane Byrne, and Josh Brookes as they compete in the British Superbike tournament. The documentary is packed with action, drama, and the massive efforts of the racers and their teams.
An enjoyable watch for the motorsports enthusiasts the documentary contains footage showing what goes on behind the scenes as well.
Conclusion
Though you can watch anything and everything on Netflix, including comedy, thriller, horror shows, Halloween movies, suspense, horror movies, classic, cartoon, action, romance, cooking shows, sci-fi, reality, kid movies, emotional drama, Marvel shows, and documentaries – it is time to enjoy the best football movies on Netflix.
Every regular season of the NFL is like a soap opera. There's never a dull moment. There are betrayals to be found. There are plot twists that you could never have predicted.
And if that's not enough, there's always Netflix for football movies. Hardcore football fans aren't always pleased with hours of watching college football and the NFL. They watch a lot of news, radio updates, and websites to stay informed.
You might still desire more football information than the NFL or college football can supply. With these top football movies on Netflix, you can renew your passion for the game. Some are amusing, while others are motivational.