There is no denying the fact that we love horror. When it comes to the horror genre, disturbing movies hold their own with thought-provoking plots and the sheer madness of well-executed performances.
When it comes to scary movies, we are always looking for something out of the ordinary. The Disturbing Movies on Netflix will make you jump out of your chairs and have you screaming at the top of your lungs.
We agree that there is no shortage of fascinating and exciting content on Netflix when it comes to must-watch movies and shows. Disturbing movies on Netflix is a unique genre that can become addictive for movie fans.
If you're one of those folks who like to watch films away from reality and wish to live in a world of fiction, then you'll like the list of films below. Prepare to add this unrivaled entertainment to your list of must-see shows, with action-packed moments and passionate scenes.
1. 1922 (2017)
Genre: Crime, Drama, Horror
Director: Zak Hilditch
Writers: Stephen King, Zak Hilditch
Cast: Thomas Jane, Molly Parker, Dylan Schmid, Kaitlyn Bernard, Neal McDonough
IMDb Rating: 6.3/10
Jimmy's a simple farmer in the year 1922. He's had enough of that nagging wife of his and decides to do something about it.
All Jimmy has ever wanted was peace and quiet, so he hatched a plan to get rid of that pesky woman for good. And in return for this, he'd get something nice. Can you guess what happens next?
2. Antichrist (2009)
Genre: Horror, Thriller, Drama
Directors: Lars von Trier
Writers: Lars von Trier
Cast: Willem Dafoe, Charlotte Gainsbourg, Storm Acheche Sahlstrom
IMDb Rating: 6.6/10
In a horrifyingly straightforward way, Antichrist delivers everything it promises. Most of it is so scary that you may wish to avert your eyes.
And yet, once the full measure of Lars von Trier's grand artistic design reveals itself, this harrowing story about a grieving couple retreating to their cabin in the woods starts to feel like a work of profound passion.
3. Apostle (2018)
Genre: Fantasy, Drama, Horror
Director: Gareth Evans
Writers: Gareth Evans
Cast: Dan Stevens, Richard Elfyn, Paul Higgins, Bill Miner, Catrin Aaron, John Weldon
IMDb Rating: 6.3/10
In 1905, a drifter traveled to a lush island searching for his missing sister. Ben finds an enigmatic commune of believers led by the charismatic Prophet Malcolm.
He discovers haunting and shocking secrets at the heart of an isolated island community. As tensions rise, it becomes clear that no one on the island is there by choice—and escape might be impossible.
4. Birdbox (2018)
Genre: Horror, Sci-Fi
Director: Susan Bier
Writers: Eric Heisserer, Josh Malerman
Cast: Sandra Bullock, Trevante Rhodes, John Malkovich, Sarah Paulson, Jacki Weaver
IMDb Rating: 6.6/10
Endlessly inventive, Bird Box is as refreshing as it is entertaining. With a tense, spooky thriller and thoughts on parenthood, it'll surely have you wrapped up in your duvet by the end.
Sandra Bullock plays the mother, Malorie, who is strong-willed, thoughtful, and resourceful while attempting to survive with her two small children born during the calamity. Unlock a different way to experience this story.
5. Bone Tomahawk (2015)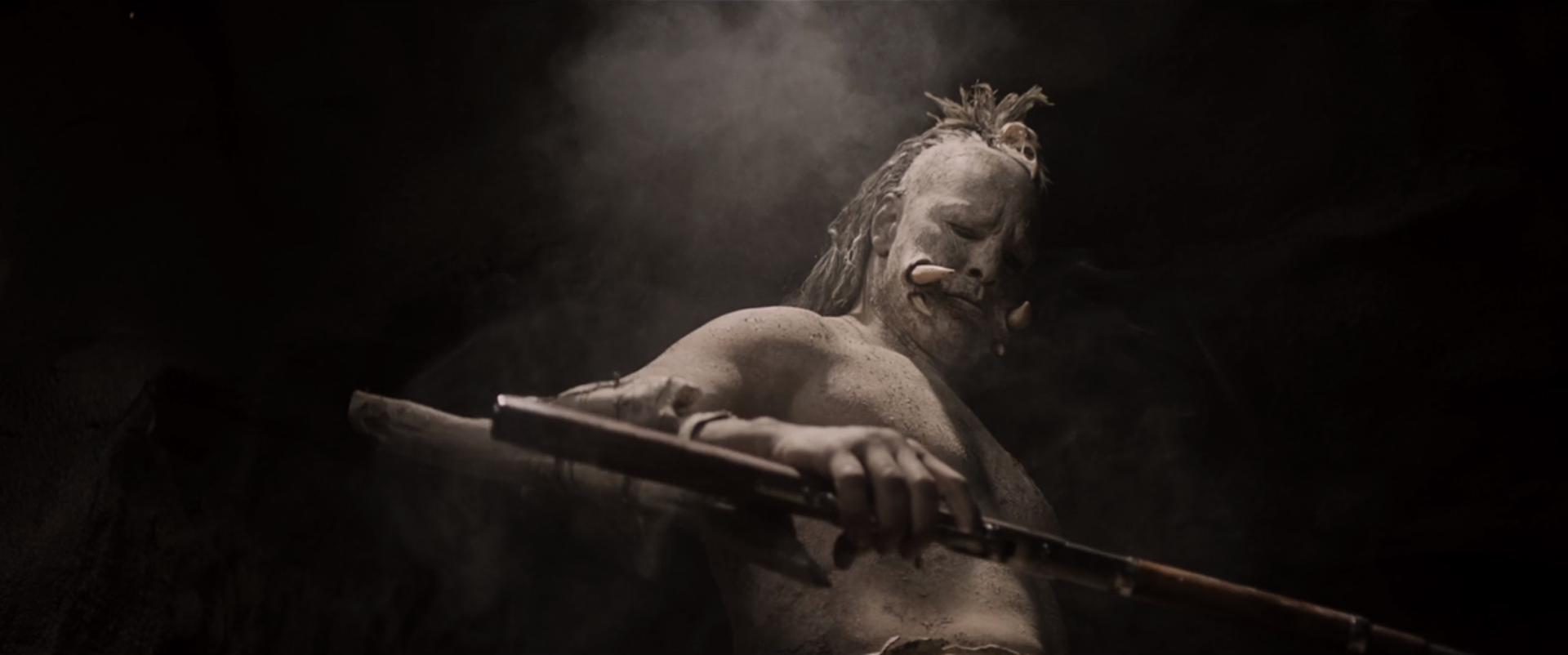 Genre: Drama, Horror
Director: S.Craig Zahler
Writers: S.Craig Zahler
Cast: Kurt Russell, Patrick Wilson, Matthew Fox, Richard Jenkins, Lily Simmons
IMDb Rating: 7.1/10
This is a Western epic, an old story that can make you scream. A man sets out to fix a problem caused by evil men doing bad things.
His violent and profane everyman, who happens to be Clint Eastwood, is exactly what his town needs. As they face a band of cannibalistic cave dwellers besieging the town doctor, he must save.
6. Cam (2018)
Genre: Drama, Horror, Mystery
Director: Daniel Goldhaber
Writers: Isa Mazzei, Daniel Goldhaber, Lsabelle Link-Levy
Cast: Madeline Brewer, Patch Darragh, Melora Walters, Devin Druid, Imani Hakim
IMDb Rating: 5.9/10
Cam finds herself kidnapped and taking part in a twisted social experiment. She discovers her doppelganger, who has taken over her show.
As Cam struggles to regain her identity, Cam becomes more disturbed by the stalking situation. As the two Cams battle for ratings and followers, a cryptic message threatens her with a dark secret about her past.
7. Cannibal Holocaust (1980)
Genre: Adventure, Horror
Directed by: Ruggero Duedato
Writers: Gianfranco Clerici, Giorgio Stegani
Cast: Robert Kerman, Francesca Ciardi, Perry Pirkanen, Luca Barbareschi, Salvatore Basile
IMDb Rating: 5.8/10
Shoot first, and ask questions later. Cannibal Holocaust (1980) is the story of a rescue mission gone wrong and the consequences of those actions.
Professor Harold Monroe is dispatched to Brazil to find out what happened to a team that went missing in the wilds of the Amazon. He discovers – and unwittingly unleashes on the outside world – is a nightmare beyond imagination.
8. Clinical (2017)
Genre: Thriller, Horror
Director: Alistair Legrand
Writer: Luke Harvis, Alistair Legrand.
Cast: Vinessa Shaw, Kevin Rahm, India Eisley, Aaron Stanford, Nestor Serrano
IMDb Rating: 5.1/10
A psychiatrist is still haunted by the attack that nearly killed her and took her unborn child. After years of struggling with her issues, she feels like she's come out of the darkness and finally overcome her fears.
However, when a new patient named David Strine stumbles into her office, she realizes there could be more work to do. But what happens when David isn't as coherent as he claims to be?
9. Creep (2014)
Genre: Horror, Thriller
Director: Patrick Brice.
Writers: Patrick Brice, Mark Duplass
Cast: Patrick Brice, Mark Duplass
IMDb Rating: 6.4/10
When a videographer takes an assignment in a remote town to record the last messages of a dying man, he examines the man's unusual behavior. As he interviews his family and neighbors, it becomes clear that this is no ordinary town.
When Aaron and his camera arrive, they soon discover that Craig's death results from bizarre rituals. Had he been suffering from paranoid delusions, or was something big happening under their noses?
10. Eli (2019)
Genre: Horror, Drama, Mystery.
Director: Ciaran Foy
Writers: David Chirchirillo, Ian Goldberg, Richard Naing
Cast: Charlie Shotwell, Kelly Reilly, Max Martini, Lili Taylor, Sadie Sink, Austin Foxx
IMDb Rating: 5.8/10
A boy with a rare disease moves to an isolated house in the countryside with his parents. When he begins to notice the strange behavior of his new friends and family, he soon explores that there's more going on than he expected.
When a nearby sinkhole reveals a mysterious black liquid flowing underneath his house, he must rely on more than just his incredible hearing to keep him safe.
Read More: Best Mystery Movies on Netflix UK to watch Right now
11. Fractured (2019)
Genre: Mystery, Thriller
Director: Brad Anderson
Writers: Alan B. McElroy
Cast: Sam Worthington, Lily Rabe, Lucy Capri, Adjoa Andoh, Stephen Tobolowsky
IMDb Rating: 6.4/10
The family-friendly fantasy collides awkwardly with the real world when an X-ray machine reveals that 6-year-old Jade has a fractured arm. After leaving a bewildering string of messages for his ex-wife, Anne and Will learn that Jade has been abducted from the hospital.
Realizing they have set the rules of their fantasy world in motion, Anne and Will are forced to face their failure as parents and rescue their daughter themselves.
12. Gerald's Game (2017)
Genre: Drama, Horror, Thriller
Director: Mike Flanagan
Writers: Mike Flanagan, Jeff Howard, Stephen King
Cast: Carla Gugino, Bruce Greenwich, Chiara Aurelia, Carel Struycken, Henry Thomas
IMDb Rating: 6.5/10
Gerald's Game is a psychological thriller about a couple trying to spice up their marriage. The husband dies unexpectedly, and the wife is left handcuffed to a bed, alone and scared in the woods.
She must fight to survive and break free from her handcuffs. Based on a Stephen King novel, this psychological thriller will keep you watching to the very end.
13. Green Room (2015)
Genre: Horror, Music, Thriller
Director: Jeremy Saulnier
Writers: Jeremy Saulnier
Cast: Anton Yelchin, Imogen Poots, Alia Shawkat, Patrick Stewart, Joe Cole, Callum Turner
IMDb Rating: 7.0/10
In this nail-biting thriller, a rock band is forced to fight for their lives in the middle of the California desert after witnessing a murder in a neo-Nazi skinhead bar.
But what can you do to stop these killer skinheads? You are all experiencing the most punk moment in your life. No music, just rage. Led by Anton Yelchin and Alia Shawkat, Green Room showcases terror at its most terrifying.
14. Hold the Dark (2018)
Genre: Action, Drama, Thriller
Director: Jeremy Saulnier
Writers: Macon Blair, William Giraldi
Cast: Jeffrey Wright, Alexandra Skarsgard, Julian Black Antelope, Riley Keough, Beckam Crawford
IMDb Rating: 5.6/10
When a child goes missing, those left behind are forced to go on without them. Wolves are scary, especially in the dark of Alaska. But Russell Core might be able to keep them back while he searches for the missing boy.
The remoteness of an Alaskan winter makes for a haunting backdrop for this thriller, where we fear for the main character's life as well as his sanity.
15. Hush (2016)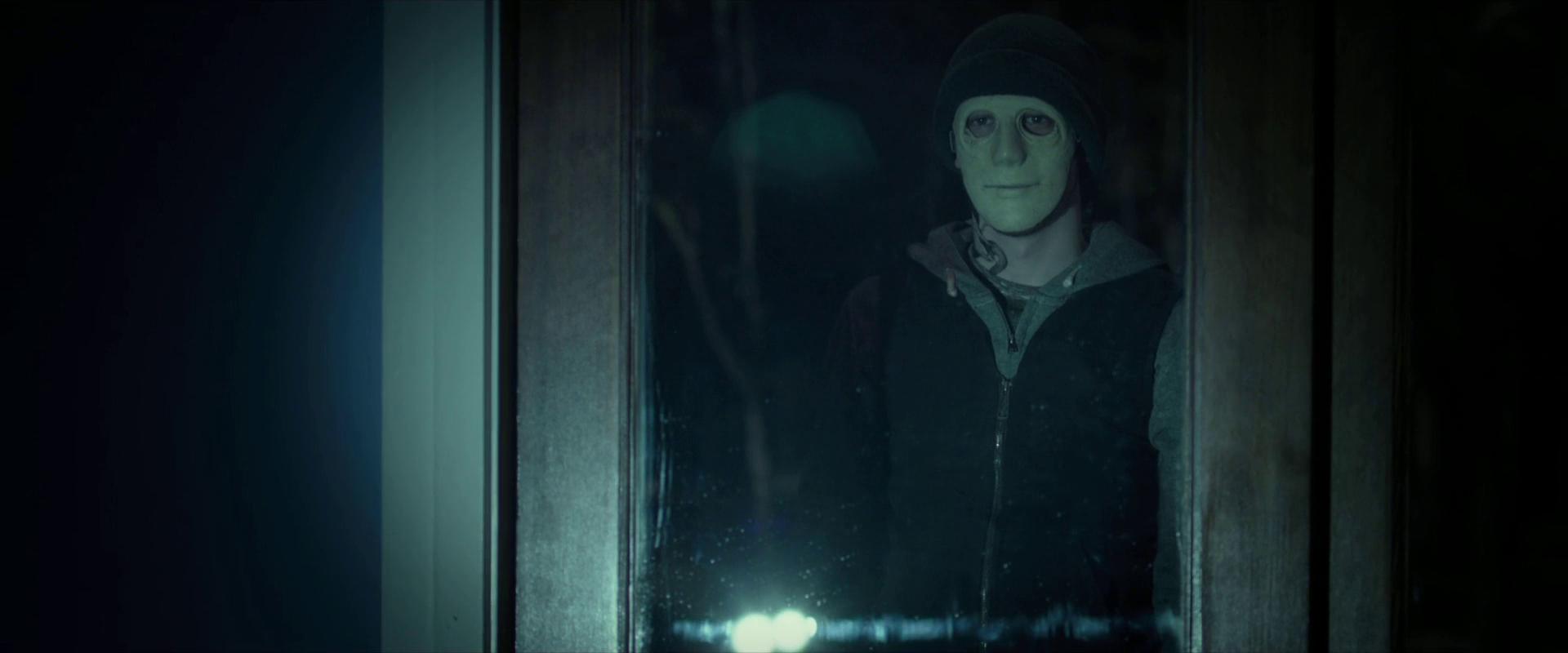 Genre: Horror, Thriller
Director: Mike Flanagan
Writers: Mike Flanagan, Kate Siegel
Cast: John Gallagher Jr, Kate Siegel, Michael Trucco, Samantha Sloyan, Emma Graves
IMDb Rating: 6.610
Hush is a survival thriller about an extraordinarily gifted and deeply troubled young woman writer. She lives in isolation deep in the woods, using her heightened senses to help herself survive and avoid capture by a psychotic serial killer.
She can't scream. She can't even whisper. She has just one way of communicating — American Sign Language.
16. I am the Pretty Thing That Lives in the House (2016)
Genre: Drama, Horror, Mystery
Director: Oz Perkins
Writer: Oz Perkins
Cast: Ruth Wilson, Paula Prentiss, Bob Balaban, Lucy Boynton, Brad Milne, Daniel Chichagov
IMDb Rating: 4.6/10
Everything was about to change for Lily when she went off to take care of the elderly Mrs. Lime. The writer and inhabitant of the Pink Palace in remote mid-west Ameri­ca where a terrible accident happened years ago.
A fascinating and slow-building horror with lots of great character dialogues, including fantastic monologues by Ruth Wilson. It will hold you on the edge of your seat, especially if you're scared of ghosts.
17. In the Tall Grass (2019)
Genre: Horror, Mystery, Sci-Fi
Director: Vincenzo Natali
Writer: Vincenzo Natali, Stephen King, Joe Hill
Cast: Laysla De Oliviera, Avery Whitted, Patrick Wilson, Will Buie Jr, Rachel Wilson, Harrison Gilbert
IMDb Rating: 5.4/10
It's been a tough summer for the Russell siblings – way too many barbecues and not enough monsters. When Linda and Tim Russell pick up what they think is a local boy crying for help, they stumble upon a creature of legend hidden in the stalks of Tall Grass.
But as soon as they run to tell their father, strange things start happening around their rural Kansas farm.
18. The Autopsy of Jane Doe (2016)
Genre: Horror, Mystery, Thriller
Director: Andre Ovredal
Writers: Ian Goldberg, Richard Naing
Cast: Brian Cox, Emile Hirsch, Ophelia Lovibond, Michael McElhatton, Olwen Catherine Kelly, Jane Perry
IMDb Rating: 6.8/10
The sad fact is that a dead body only reveals clues when it's been dead for some time.
The Autopsy of Jane Doe exposes the secrets of the recently deceased, solves the puzzle, and regenerates a lost life into the world in a chilling and intelligent new original thriller.
The movie will strike a chord if you're an avid crime drama buff making it one of the best disturbing movies on Netflix.
19. The Conjuring (2013)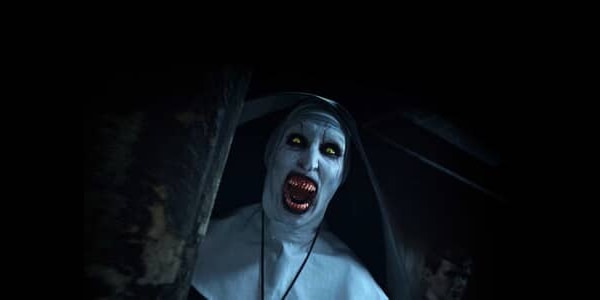 Genre: Mystery, Horror, Thriller
Director: James Wan
Writers: Chad Hayes, Carey W.Hayes
Cast: Patrick Wilson, Vera Farmiga, Ron Livingston, Lily Taylor, Shanley Caswell
IMDb Rating: 7.5/10
A family moves into the house, hoping to start fresh, but they find themselves living in a nightmarish home. The Conjuring is based on the real-life case files of husband-and-wife paranormal investigators Ed and Lorraine Warren.
They come to help the Perrons and soon find themselves needing help as they battle the powerful forces at work in the house. Soon everyone who has tried to help must pay with their souls!
20. El Hoyo
Director: Galder Gaztelu-Urrutia
Writer: David Desola, Pedro Rivero
Cast:  Iván Massagué, Antonia San Juan, Zorion Eguileor, Emilio Buale Coka, Alexandra Masangkay
IMDB Rating: 7/10
El Hoyo is a  Spanish horror science fiction movie. One day Goreng wakes up with his colleague, Trimagasi, at the 33rd level of the prison, where a person comes after an interview.
The prison is a long vertical underground building with an unknown number of floors and prisoners. The building is crossed by a hole where a platform moves down from higher floors to lower ones.
The food stays for only two minutes. Each floor has two prisoners. The prisoners get only two minutes to eat food. The upper-level inmates eat most of the food, and the leftovers move down the platform. Lesser food for lower inmates leads to some inhuman fights for survival.
21. Berlin Syndrome
Director: Cate Shortland
Writer: Shaun Grant
Cast: Teresa Palmer, Max Riemelt
IMDB Rating: 6.3/10
Berlin Syndrome is an Australian-french thriller psychological film. Clare Havel is a passionate young photographer exploring the streets of Berlin, where she met a school English teacher, Andi.
They fall in love, and Clare goes to Andi's Berlin apartment as a guest. The next morning Clare finds she has been locked in the apartment, and Andi is nowhere.
She tries to escape but finds out no one is in the building except her. When Andi returns, he acts as if nothing happened. He has been shown as a very possessive man. Clare soon finds that Andi has no intention to let go of her.
22. Wounds
Director: Babak Anvari
Writer: Babak Anvari
Cast: Armie Hammer, Dakota Johnson, Zazie Beetz
IMDB Rating: 4/10
Wounds is a psychological horror and thriller movie. New-Orleans based bartender Will finds an unknown cell phone in his bar after a fight between Eric and some other guests.
He takes the phone home to Carrie, his girlfriend, where he receives the message from someone named Garret that he is in danger and someone is following him.
The next morning he receives some disturbing messages and pictures of bloody teeth. Carrie suggests handing over the phone to the police.
While on the way, Will receives the call and hears some inhuman screeching voice. Later he started hallucinating and seeing cockroaches either coming from the phone or his wound in his armpit.
23. Hereditary
Director:  Ari Aster
Writer: Ari Aster
Cast:  Toni Collette, Alex Wolff, Milly Shapiro, Gabriel Byrne
IMDB Rating: 7.3/10
Hereditary is a psychological horror thriller movie. Annie is a wealthy sculpture maker with a history of mental instability.
After the death of her mentally ill mother, Ellen, Annie started experiencing some strange things around her, seeing some words and symbols around her house linked to her deceased mother.
She and her young children, Peter and  Charlie and her husband Steve, started facing unrealistic events. Through these incidents, they started to unwind the terrific secrets of their ancestors.
24. Annihilation
Director: Alex Garland
Writer: Alex Garland
Cast: Natalie Portman, Jennifer Jason Leigh, Gina Rodriguez, Tessa Thompson, Tuva Novotny, Óscar Isaac
IMDB Rating: 6.8/10
Annihilation is a science fiction horror and a psychological based film. After almost a year of disappearance, Kane came back from the secret mission of "the shimmer", an anomaly that has appeared and is expanding.
Kane went into a coma, so his wife, Lena, a cellular biological teacher and a former soldier, along with the team and Dr Ventress, a psychologist, plan to go into the shimmer and find out what happens to Kane.
After reaching there, they find the place where plants and animals are completely mutated. Most of the members lose their senses and live with some wild mutated animals. In the end, Lena, all by herself, goes forward to find the cause of these mutations.
25. Aftermath 2021
Director:  Peter Winther
Writer: Dakota Gorman
Cast:  Ashley Greene, Shawn Ashmore
IMDB Rating: 5.3/10
Aftermath is a horror, thriller based movie. It shows a couple going through some marital ups and downs. They decided to give some more time to their relationship and start a new beginning by buying their dream house. Soon they got a deal for a lavish house just like they wanted.
They agreed and moved there to start a new life together. Less they knew that many thriller and unexplained things would happen with them in their new home as the house has a history of uncertain events.
26. Se7en
Director:  David Fincher
Writer: Andrew Kevin Walker
Cast:  Brad Pitt, Morgan Freeman, Gwyneth Paltrow, Kevin Spacey, R. Lee Ermey, John C. McGinley
IMDB Rating: 8.6/10
Seven is a thriller and crime based movie. Veteran Detective William Somerset is about to retire in a week. A young  Detective, David Mills, has just moved to the city where he joins William.
Soon they started receiving some criminal acts and awful torturous murders, one after the other, so they both teamed up to find the serial killer.
After finding the series of deaths and murders, they concluded that they are after the serial killer acting according to the seven deadly sins of gluttony, greed, sloth, envy, wrath, pride, and lust.
27. La Huérfana
Director: Jaume Collet-Serra
Writer:  David Leslie Johnson
Cast:  Vera Farmiga, Peter Sarsgaard, Isabelle Fuhrman, C. C. H. Pounder, Jimmy Bennett.
IMDB Rating: 7/10
Kate and John Coleman were depressed about losing their unborn child. To overcome depression, they decided to adopt a child.
They met a young, innocent intelligent nine-year-old girl at an orphanage, Esther and adopted her. Their children, Daniel and Max, welcomed their adopted sister at home. Soon Kate started noticing some unusual acts by Esther and felt that she had some psychological problems.
She called sister Abigail at the orphanage to ask about Esther's behaviour. The nun told her about Esther's mysterious and troubled history. On enquiring, Kate realised Esther is not what she looks like. This is quite a disturbing movie available on Netflix to watch with an unexpected and twisted reveal.
28. The Babadook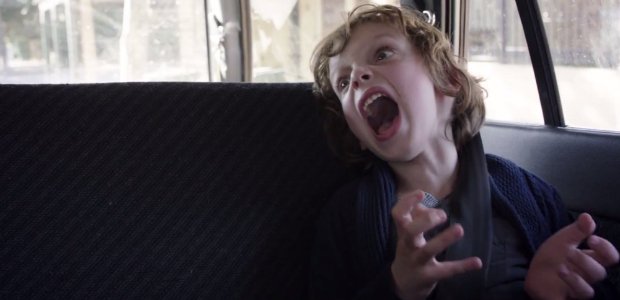 Director: Jennifer Kent
Writer:  Jennifer Kent
Cast:  Essie Davis, Noah Wiseman, Daniel Henshall, Hayley McElhinney, Barbara West, Ben Winspear.
IMDB Rating: 6.8/10
The Babadook is an Australian psychological horror theme film. Amelia lost her husband in a car accident when they went to the hospital for her delivery. She used to write books for children but left after her husband's death and looked after her son, Samuel as a single mother.
She used to read storybooks to Samuel at night before bedtime. One day Samuel handed her a book named Mister Babadook, which he found in his room.
The book was about a supernatural entity; they both started feeling uncertain after reading it, and Samuel complained that Babadook scares him at night. Amelia tore out the book and threw it in the trash. Later she finds the book at her front door.
29. Deliverance
Director: John Boorman
Writer: James Dickey
Cast:  Jon Voight, Burt Reynolds, Ned Beatty, Ronny Cox
IMDb Rating: 7.7/10
Four businessmen and friends, Lewis Medlock, Ed Gentry, Bobby Trippe, and Drew Ballinger, decided for a canoeing trip to Cahulawassee River in Northern Georgia.
Cahulawassee river was the only natural site left. Hence, they wanted to visit there and see it in its original state before it became a giant lake by the local power company.
They came across some hostile locals and very rough water during their trip and had to struggle hard to come out of the valley where they struggled for their lives in the American wildness.
30. American History
Director: Tony Kaye
Writer:  David McKenna
Cast: Edward Norton, Edward Furlong,  Fairuza Balk, Stacy Keach, Elliott Gould, Avery Brooks, Ethan Suplee, Beverly D'Angelo.
IMDB Rating: 8.5/10
American History X is an American crime drama. Two brothers from Los Angeles, Derek Vinyard and  Danny, are white power skinheads and neo-nazi movement members. Derek Vinyard went to prison for three years for killing two black men who were stealing his truck.
In prison, he went through rehabilitation and found that good and bad people are found in every race. After coming out of jail, he didn't join the racist movements and tried hard to convince his younger brother, Dany, to make better choices in life and leave the movements.
Wrapping Up!
Whatever you like, be it a movie, show, action, documentary, comedy, horror, holiday, classic, reality, thriller, or romance – Netflix offers various options to choose from. All you need is a fast internet connection, couch, snacks, and drinks!
Now that you know the best disturbing movies on Netflix, it's time to avoid underrated horror movies and start watching some truly chilling films.