There is no shortage of entertaining content on Netflix, which is why it is considered the best streaming service. You can keep yourself entertained for years with the best shows on Netflix available right now.
Superhuman speed, strength, ethereal beauty, and immortality, vampire shows are a genre that has a huge fan following.  If you're someone who loves watching these scary creatures and are in the mood for a good vampire show, you're in luck!
Netflix has a wide variety of teeth-baring shows to choose from. There's something for everyone, whether it be horror, comedy, or romance.
In this blog post, we'll take a look at some of the best vampire shows on Netflix right now. So put on your garlic necklace and get ready for some bloodsucking fun!
Director: Chris Grismer, Joshua Butler, Michael A. Allowitz, Marcos Siega
Writer: Julie Plec, Kevin Williamson, L.J Smith, Brian Young, Neil Reynolds.
Cast: Nina Dobrev, Paul Wesley, Ian Somerhalder, Steven R. McQueen, Sara Canning, Kat Graham, Candice King, Zach Roerig, Kayla Ewell, Michael Trevino, Matt Davis, Joseph Morgan, Michael Malarkey
IMDB Rating: 7.7/10
The compelling story of The Vampire Diaries is about vampires living in Mystic Falls, Virginia. It follows the life and loves (or lack thereof) among its main characters: Elena Gilbert, who has just lost both parents after they got killed in a car accident; Stefan Salvatore – 162-year-old vampire his brother Damon who intends to bring back his old flame Katherine Pierce to whom Elena has a canny resemblance.
Damon, resentful of his brother for forcing him to live as a vampire, soon reconciles, but things get complicated when both brothers fall in love with Elena.
The series shows the history of the Mystic Falls and vampires along with consecutive storylines revolving around other supporting characters. The series has everything from vampires to witches and werewolves.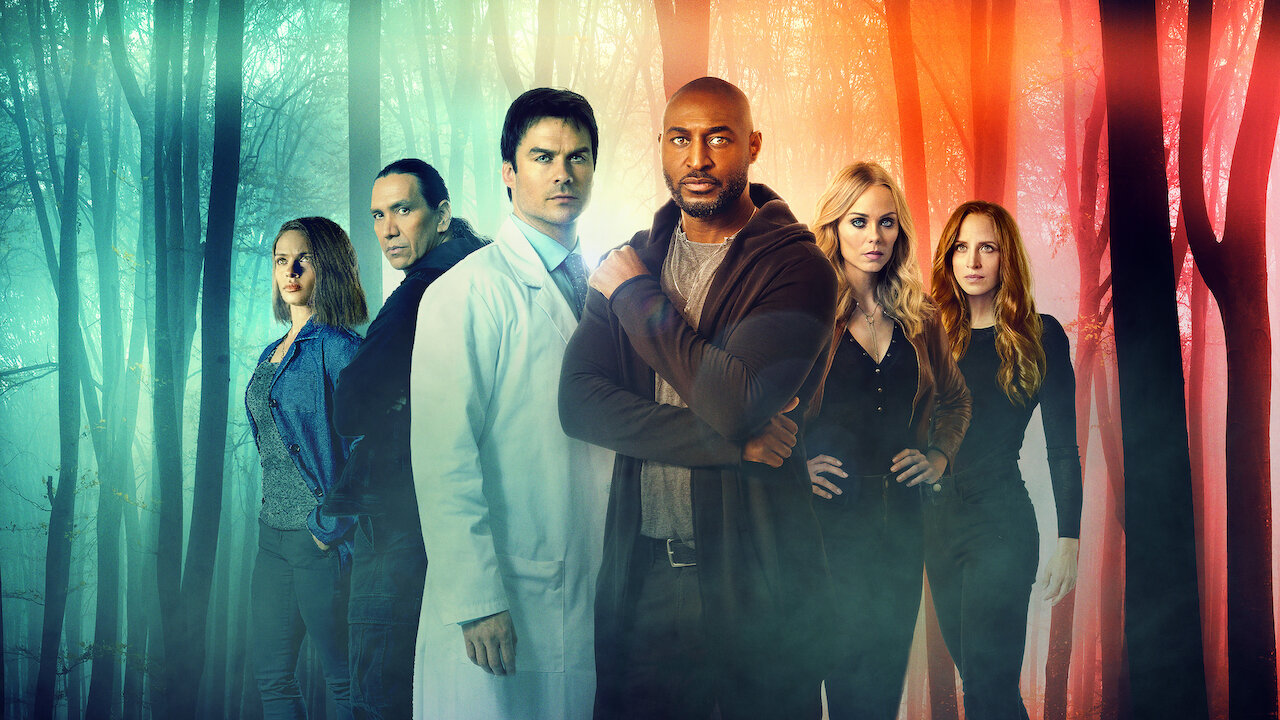 Director: Brad Turner, T.J. Scott, Kaare Andrews, Marita Grabiak, Bobby Roth, Ian Somerhalder
Writer: Sam Beck, Philip Bedard, Charlie Cleven
Cast: Ian Somerhalder, Adrian Holmes, Laura Vandervoort, Kimberly Sue-Murray, Sydney Meyer, Kandyse McClure, Michael Greyeyes, Jacky Lai, Kyle Breitkopf, Peter Outerbridge
IMDB Rating: 6.1/10
When an ancient virus releases into masses from ice melted by climate change, it leads to an outbreak that changes humans into vampires. The series revolves mainly around Dr. Luther Swann and his friend Michael Fayne as they try to deal with the virus.
The outbreak has divided the society into two factions of humans and Vampires called Blood. This divide has given birth to conflicts between the two groups and the vampire faction Blood often finds itself given the short end of the stick anti Blood members of the government.
Director: Matthew Hastings, Chris Grismer, Jeffrey G. Hunt, Jesse Warn, Lance Anderson
Writer: Julie Plec, L.J. Smith, Marguerite MacIntyre, Charlie Charbonneau, Carina Adly MacKenzie, Michelle Paradise, Michael Russo, Declan De Barra, Ashley Lyle, Bart Nickerson
Cast: Joseph Morgan, Daniel Gillies, Claire Holt, Phoebe Tonkin, Charles Michael Davis, Daniella Pineda, Leah Pipes, Danielle Campbell, Yusuf Gatewood, Riley Voelkel, Danielle Rose Russell, Steven Krueger
IMDB Rating: 8.2/10
A spin-off of the Vampire Diaries, The Originals focuses on the Michealson family. The series gives us the background of the original vampires, their enemies, and the tumultuous family bonds.
Klaus a vampire/werewolf hybrid has sired a child after a one-night stand with the werewolf Hayley.  Throughout the series, the family is seen trying to protect the unique baby who is a tribrid due to Klause's mother being a witch.
The viewers get an in-depth glance at the Michealson family's history, the vampires they made, their ongoing tussles with their enemies, specifically witches, and their father who relentlessly hunts the vampire siblings. Love, grief, and vengeance are the main themes of the show.
Director: Vladimir de Fontenay, Marie Monge
Writer: Benjamin Dupas, Isaure Pisani-Ferry, Sylvie Chanteux, Anne Cissé, Charlotte Sanson
Cast: Oulaya Amamra, Suzanne Clément, Aliocha Schneider, Kate Moran, Mounir Amamra, Juliette Cardinski, Pierre Lottin
IMDB Rating: 5.7/10
A story that revolves around a teenager Doina living in Paris who is a human/vampire hybrid. Doina is seen struggling with her powers as she grows along with her tumultuous relationship with her family, specifically her mother who forces her to take pills that can subdue her vampire genes.
To make it all complicated she is being hounded by a secret vampire society so when she has had enough, Doina stands up to her mother and the forces that threaten her.
Director: Jeffrey G. Hunt, Lauren Petzke, Michael Karasick
Writer: Julie Plec
Cast: Danielle Rose Russell, Aria Shahghasemi, Kaylee Bryant, Jenny Boyd, Quincy Fouse, Peyton Alex Smith, Matt Davis, Chris Lee, Ben Levin, Leo Howard, Omono Okojie
IMDB Rating: 7.4/10
A spin-off of the Originals, Legacies focuses on Hope Mikaelson the tribrid daughter of Klaus Mikaelson and Hayley Marshall, inheriting the genetics of her hybrid father, werewolf mother, and witch ancestors.
The series follows Hope as she navigates school life at the Salvatore School for the Young and Gifted, a school for supernatural individuals to get an education along with training to control their powers in a safe environment.
Her time at school is filled with drama, fighting off dark entities, navigating personal emotions, and maybe along the way finding love. The series also features the Saltzman Twins and their struggles with their family history and magic.
Director: David Winning
Writer: Gorman Lee, Neil LaBute, Jonathan Walker, Jackie May, Jeremy Smith, Matt Venables, Shevon Singh, Suki Kaiser, Tristin Morton, Karen Lam, Simon Barry
Cast: Kelly Overton, Jonathan Scarfe, Christopher Heyerdahl, Vincent Gale, Rukiya Bernard, Trezzo Mahoro, Aleks Paunovic
IMDB Rating: 6.2/10
An eruption in Yellowstone Caldera causes the world to be covered in ash and blocking sunlight, letting the vampires walk the Earth freely and overtake it. Vanessa Van Helsing a descendent of the famous Abraham Van Helsing wakes up from a coma to find a completely changes world.
It is revealed that not only she is immune to vampires, but her blood also holds the power to change vampires back into humans. As humanity's last resistance against vampires, she hunts them along with her sister Scarlett.
Director: Sam Deats, Adam Deats, Spencer Wan, Amanda Sitareh B.
Writer: Warren Ellis
Cast: Richard Armitage, James Callis, Graham McTavish, Alejandra Reynoso, Tony Amendola, Matt Frewer, Emily Swallow, Theo James, Adetokumboh M'Cormack, Jaime Murray, Peter Stormare, Jessica Brown Findlay, Rila Fukushima, Jason Isaacs, Yasmine Al Massri, Ivana Miličević, Navid Negahban, Bill Nighy, Toru Uchikado, Gildart Jackson, Lance Reddick, Barbara Steele, Malcolm McDowell, Toks Olagundoye, Marsha Thomason, Titus Welliver, Christine Adams, Matthew Waterson
IMDB Rating: 8.3/10
Based on the Japanese game of the same name, Castlevania is an animated movie about Count Vlad Dracula Tepes and his vengeance.
The count unleashes a horde of demons on Wallachia after they burn his wife on the stake after wrongly accusing her of witchcraft. Trevor Belmont is a monster hunter and stands up to the Count and his army with the help of a magician and Count's own son Alucard.
Director: Jonny Campbell, Paul McGuigan, Damon Thomas
Writer: Mark Gatiss, Steven Moffat, Bram Stoker
Cast: Claes Bang, Dolly Wells, John Heffernan
IMDB Rating: 6.8/10
Based on Bram Stoker's Dracula, the series follows count Dracula as he travels to the new world while encountering Van Helsing's descendants as they try to put a stop to the Count's bloody trail of bodies.
The series begins with an emaciated and dazed Jonathan Harker who narrates his horrifying encounter with Count Dracula and his eventual escape. The series then follows Dracula as he travels for England and the hurdles he faces, along with highlighting his weaknesses and vulnerabilities.
9. Supernatural (2005-2020)
Director: Eric Kripke, Andrew Dabb, Robert Berrens
Writer: Robert Singer, Philip Sgriccia
Cast: Jared Padalecki, Jensen Ackles, Katie Cassidy, Lauren Cohan, Misha Collins, Mark A. Sheppard, Mark Pellegrino, Alexander Calvert
IMDB Rating: 8.4/10
Spanning 15 seasons, Supernatural is one of the longest televised series in the US. The series follows the Winchester brothers Sam and Dean as they travel from one place to another hunting supernatural beings and activities.
The series uses a wide array of characters from myths, legends, lores, and even religion. You name a creature and they have it on the show fighting the brothers.
10. My Babysitter's a Vampire (2011-2012)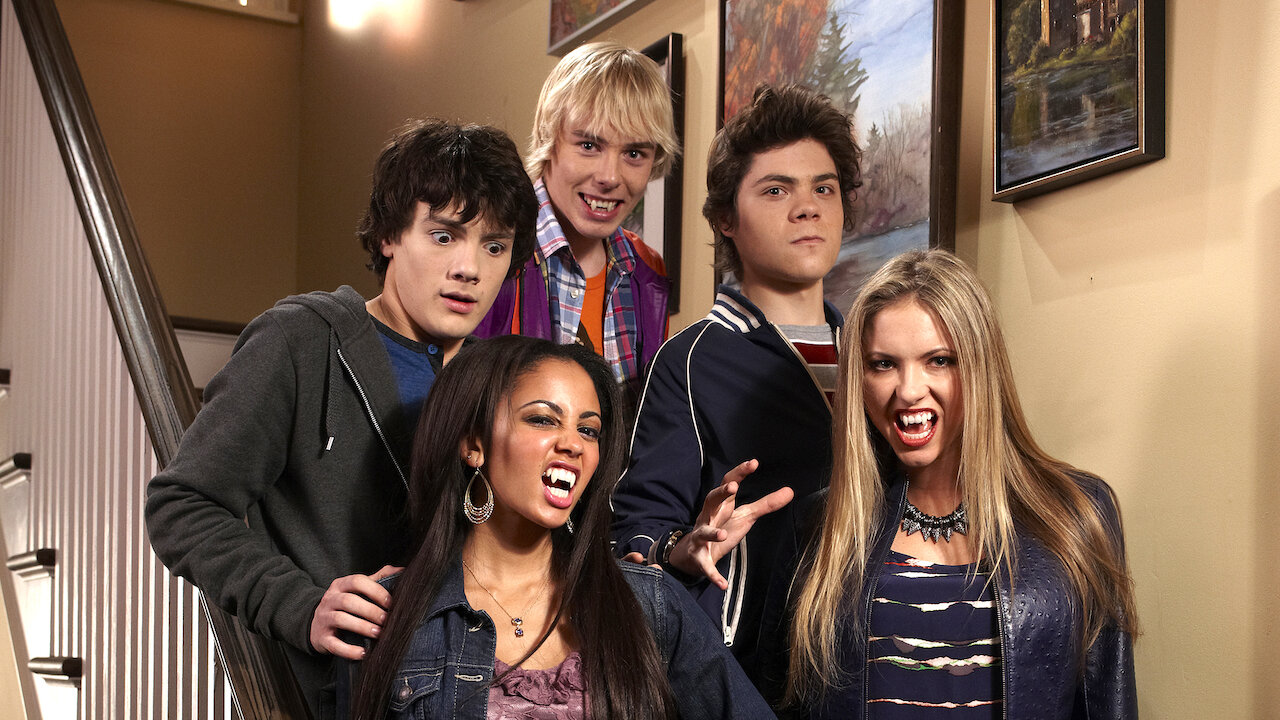 Director: Tibor Takács
Writer: Jennifer Pertsch, Tom McGillis
Cast: Matthew Knight, Vanessa Morgan, Atticus Mitchell, Cameron Kennedy, Kate Todd
IMDB Rating: 7.1/10
The series is a teen supernatural comedy-drama about Ethan Morgan, a nerdy teenage boy who has visions about paranormal beings. His babysitter Sarah is a half-vampire who wishes to turn herself back into a human.
Ethan's friend Rory (who also turned into a vampire), Benny, and, Sarah aide Ethan as he faces and fights off the supernatural beings from his vision.
Director: Alphan Eseli
Writer: Mustafa Salih Bozcu, Alphan Eseli, Gizem Kizil, Samil Yilmaz, Berkay Öztürk
Cast: Elçin Sangu, Kerem Bürsin, Birkan Sokullu, Selma Ergeç, Nilperi Şahinkaya, Efecan Şenolsun, Türkü Turan, Elit İşcan, Oral Özer, Hazal Türesan, İpek Tenolcay
IMDB Rating: 5.4/10
Set in Istanbul, this Turkish series follows Mia a vampire who is set on killing Dmitry who turned her into a vampire. In order to get her humanity back Mia must vanquish Dmitry and to do so she enlists the help of young rebel vampires.
Spanned on centuries Mia's journey has brought her to Istambul where she will earn his trust to get what she wants.
Director: Masahiro Andō
Writer: Keigo Koyanagi
Cast: Yûto Uemura, Ken'yû Horiuchi, Nanako Mori, Yûsuke Kobayashi, Shunsuke Takeuchi, Ben Diskin, Ray Chase, Allegra Clark., Kellen Goff, Greg Chun, Richard Epcar
IMDB Rating: 6.8/10
This Japanese anime series depicts a war between vampires, Jaegers, and a young werewolf.  When vampires flee to Japan from China in 1930, they are followed by vampire hunters called the Jaegers. Yuliy is a young werewolf among the Jaegers who is from the Sirius and whose village was destroyed by the vampires.
In the past, the Sirius royal family has bestowed a holy relic called the Ark of Sirius which possessed power over everything. But due to its unique and powerful ability the relic was sought after by everyone and so the people of Sirius hid it in a secret location. Now Yuliy and Jaegers fight with the vampires each wanting to gain access to the relic.
Director: Rob Seidenglanz
Writer: Roberto Aguirre-Sacasa
Cast: Kiernan Shipka, Ross Lynch, Lucy Davis, Chance Perdomo, Michelle Gomez, Jaz Sinclair, Tati Gabrielle, Adeline Rudolph, Richard Coyle, Miranda Otto, Lachlan Watson, Gavin Leatherwood
IMDB Rating: 7.4/10
The reimagined series based on Sabrina, the Teenage Witch, is a coming-of-age dark, horror. The series follows Sabrina Spellman, half-witch half-human, who yearns to reconcile both sides and live a normal teenage life. Her true heritage, on other hand, makes it very difficult for her to maintain that balance.
Set in the town of Greendale, Sabrina with the help of her friends and family battles the dark forces that continue to threaten her loved ones and the world they live in.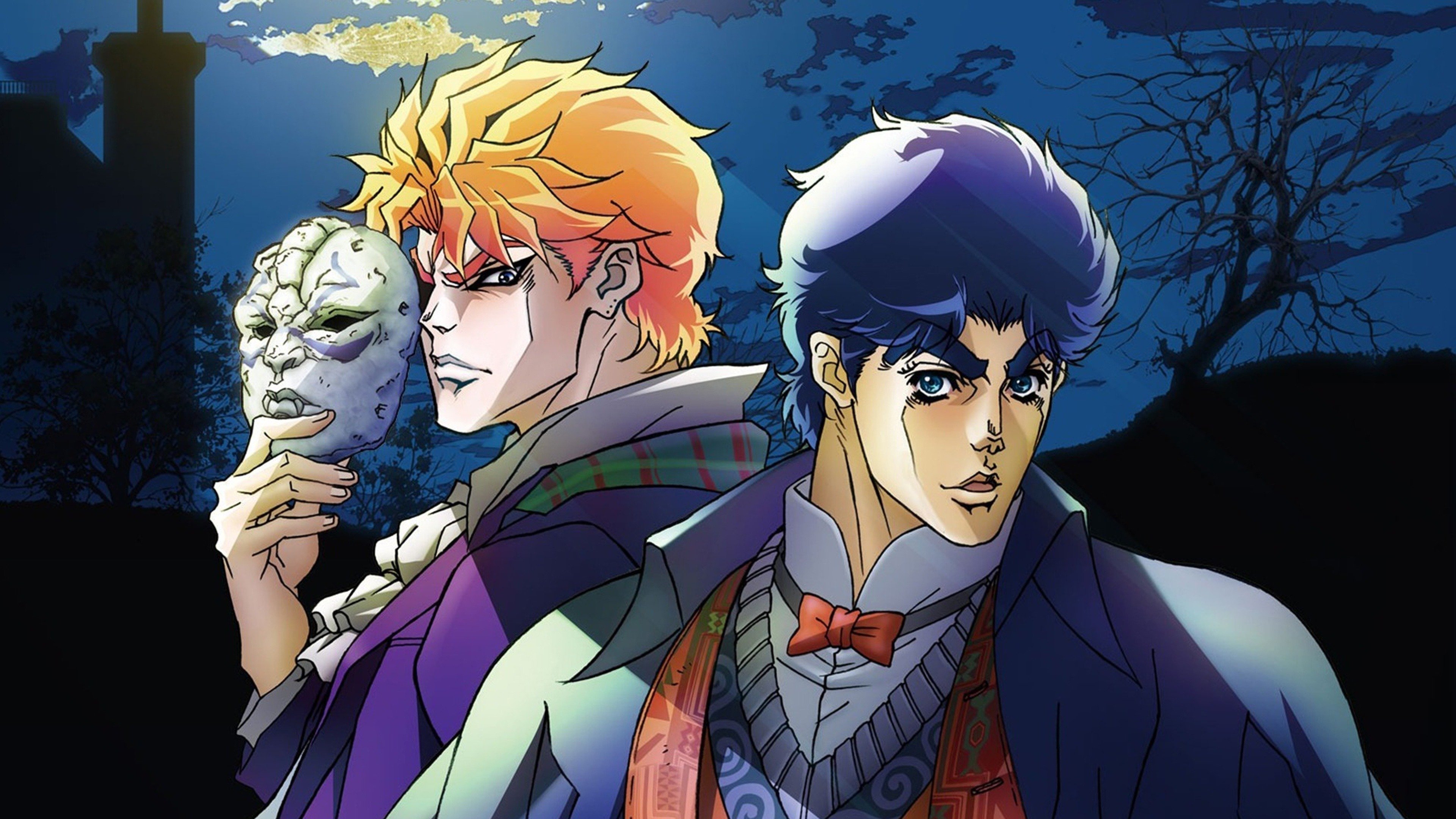 Director: Naokatsu Tsuda, Kenichi Suzuki
Writer: Hirohiko Araki
Cast: Kazuyuki Okitsu, Tomokazu Sugita, Takehito Koyasu, Tôru Ohkawa, Kazuhiko Inoue, Ayako Kawasumi, Yoji Ueda
IMDB Rating: 8.5/10
The series focuses on the Joestar family and their many adventures. The family is possessed with immense strength and power and their two sons become at odds with each other over its fortune.
In order to gain control over the family assets Dio Brando stepbrother of Jonathan Joestar or aka Jo Jo, wears an ancient mask which makes him a vampire.  The anime is a multi-genre show bringing the viewers comedy, action, adventure, supernatural, and fantasy all in one.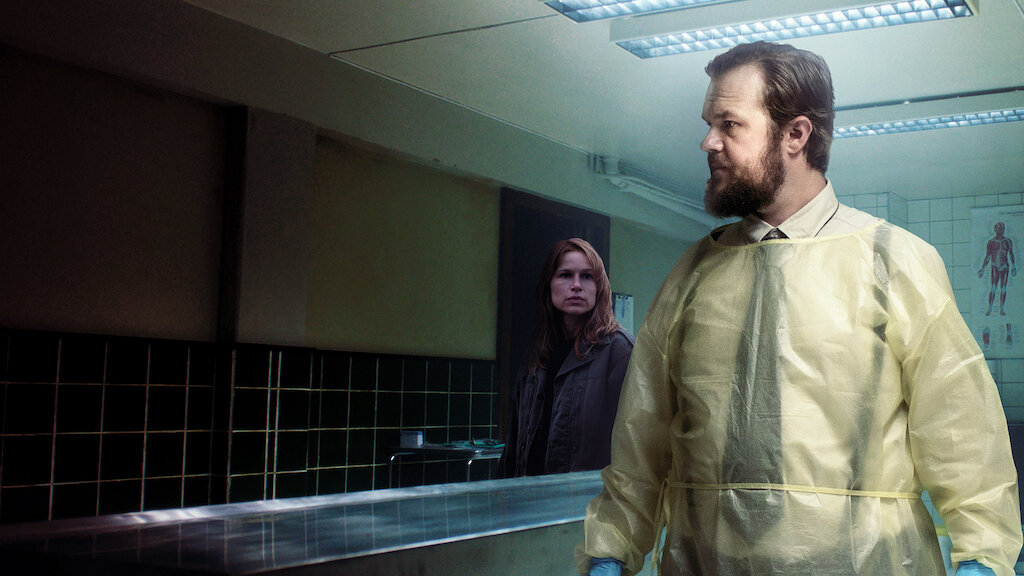 Director: Harald Zwart, Petter Holmsen
Writer: Petter Holmsen, Sofia Lersol Lund, Maren Skolem, Øyvind Rune Stålen
Cast:  Kathrine Thorborg Johansen, Elias Holmen Sørensen, André Sørum, Kim Fairchild, Sara Khorami
IMDB Rating: 7.1/10
The series is a Norwegian horror drama about a nurse named Live Hallangen and the unfortunate circumstances she finds herself in. Live is found dead in a field and taken to a hospital, where she suddenly wakes up.
She is released from the hospital with the theory that she was in a state of hypothermia but many people are suspicious and skeptical, including her father.
Her father tries to burn her in a coffin revealing that he doesn't have a choice and in a scuffle, Live kills her father. Live finds herself craving blood, having immense power, and unnecessary rage eventually coming to a conclusion that she has become a vampire, an infliction her mother suffered as well.
When she inadvertently creates a vampire and tries to subdue it with the help of a doctor, the doctor betrays them. She and her newly created vampire kill the doctor and use his death to save Live's family business of a funeral home from bankruptcy.
Director: Bradley Buecker
Writer: Brad Falchuk, Ryan Murphy
Cast: Evan Peters, Sarah Paulson, Denis O'Hare, Lily Rabe, Kathy Bates, Frances Conroy, Jessica Lange, Angela Bassett, Emma Roberts, Cheyenne Jackson, Adina Porter, Billie Lourd, Leslie Grossman, Taissa Farmiga
IMDB Rating: 8/10
The series is a collection of stories, with each season having a completely different storyline. The main casts in each season are often similar actors playing different characters.
The seasons consist of storylines around a haunted house with multiple demons, an asylum for the insane with horrific and criminal treatment methods, a witches coven cum school, a haunted hotel with a vampiress owner, a murderous farmhouse possessed by horrifying demons, and many more.
Director: David Straiton
Writer: Brian McGreevy, Lee Shipman
Cast: Famke Janssen, Bill Skarsgård, Landon Liboiron, Penelope Mitchell, Kandyse McClure, Freya Tingley, Dougray Scott, Tiio Horn, Joel de la Fuente, Madeleine Martin, Madeline Brewer, Camille De Pazzis, Richard Gunn
IMDB Rating: 7.1/10
The series revolves around the residents of Hemlock Grove a poverty-ridden, rundown steel town that has fallen in ruins after the shutting down of its steel mill and people losing jobs.
In contrast, there are extremely wealthy residents as well, mainly the members of the Godfrey family. The seemingly innocuous town is hiding many sinister secrets within it. Werewolves, bloodsucking vampires, and evil scientists are a few of them.
18. Vampire Knight (2008-)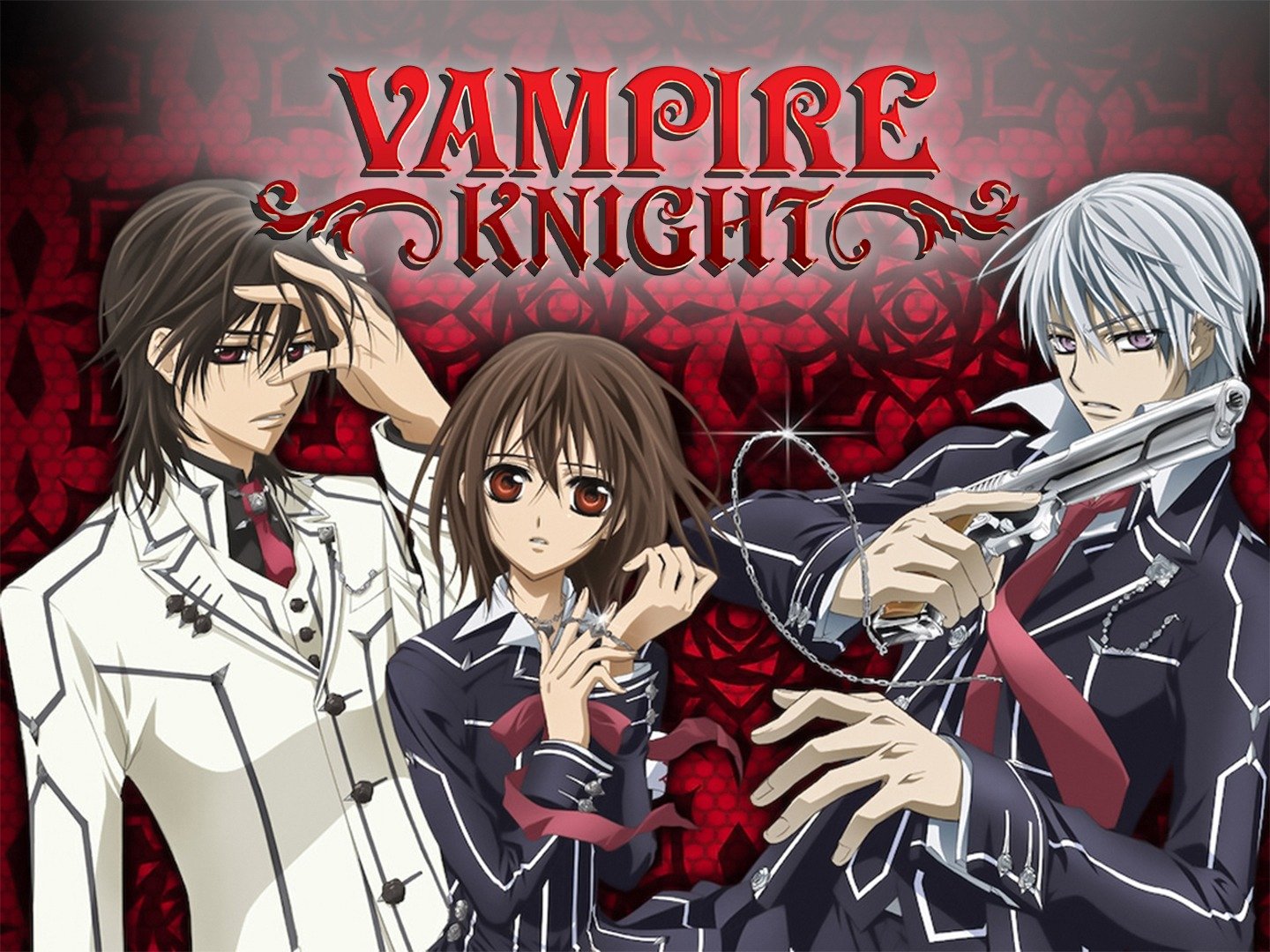 Director: Kristi Reed, Kiyoko Sayama
Writer: Mari Okada, Kristi Reed
Cast:  Mela Lee, Vic Mignogna, Ezra Weisz
IMDB Rating: 7.4/10
Yuki studies at the Cross Academy and is the adopted daughter of its headmaster Kaien Cross. Ten years ago, she was attacked by a feral vampire and Kaname Kuran, a pureblood vampire, rescued her. She has made it her purpose to safeguard the vampire race, particularly Kaname on whom she has a crush.
Kaname is the leader of a group of privileged vampires and hides his identity. Yuki's best friend Zero hates vampires as they are responsible for the destruction of his loved ones.
Although on the surface the humans and vampires seem to co-exist but underneath, tensions simmer as it is hard to trust the vampires and their bloodthirsty nature.
19. Hotel Transylvania: The Series (2017-2020)
Director: Robin Budd
Writer: Mark Steinberg, Ben Joseph, Alice Prodanou, Emer Connon, Alex Ganetakos
Cast: Bryn McAuley, Evany Rosen, Gage Munroe, Joseph Motiki, Dan Chameroy, David Berni, Ivan Sherry
IMDB Rating: 5.5/10
The series follows Mavis as she and her friends try to run the Hotel Transylvania when her father travels to meet the Vampire Council. In her father's absence, she and her friends try to implement new ideas but it turns out that their plan to have fun will have to slow down when Dracula's older sister Aunt Lydia arrives at the hotel.
Being older than Dracula and stricter, Aunt Lydia pushes to implement traditional values and be more organized. Throughout the series, Mavis and her friends try to have fun adventures while dodging Aunt Lydia's rules.
20. Wynonna Earp (2016-2021)
Director: Paolo Barzman, Ron Murphy
Writer: Emily Andras, Beau Smith, Caitlin D. Fryers
Cast:  Melanie Scrofano, Tim Rozon, Shamier Anderson, Dominique Provost-Chalkley, Katherine Barrell
IMDB Rating: 7.5/10
Wynonna Earp is back at her hometown Purgatory to finally take her place in the Earp family. As an heir of Wyatt Earp, she is tasked with hunting and returning the Revenants, the resurrected outlaws that Wyatt once killed using her ancestral special gun called the peacemaker.
Along the way, she hunts and vanquishes other supernatural beings in the vicinity of her town. Together with her sister, the BBD agent Xavier Dolls and the immortal Doc Holiday Wynonna, strives to destroy Revenants and stop them from entering the world.
Director: Mathias Herndl, Leslie Hope, Kristin Lehman
Writer: Dennis Heaton, Gorrman Lee, Shelley Eriksen
Cast:  Jake Manley, Kayla Heller, Sarah Grey, Matt Frewer, Sam Trammell
IMDB Rating: 6.8/10
The series follows Jack Morton as he starts college at Belgrave University. Disguised at the university is a secret society of witchcraft practitioners called The Hermetic Order of the Blue Rose.
As Jack joins the society he discovers dark secrets about his family and an ongoing battle between the werewolves and the witches. Things get more interesting when a society of werewolves accepts him into their fold, and he finds himself entangled between the two worlds.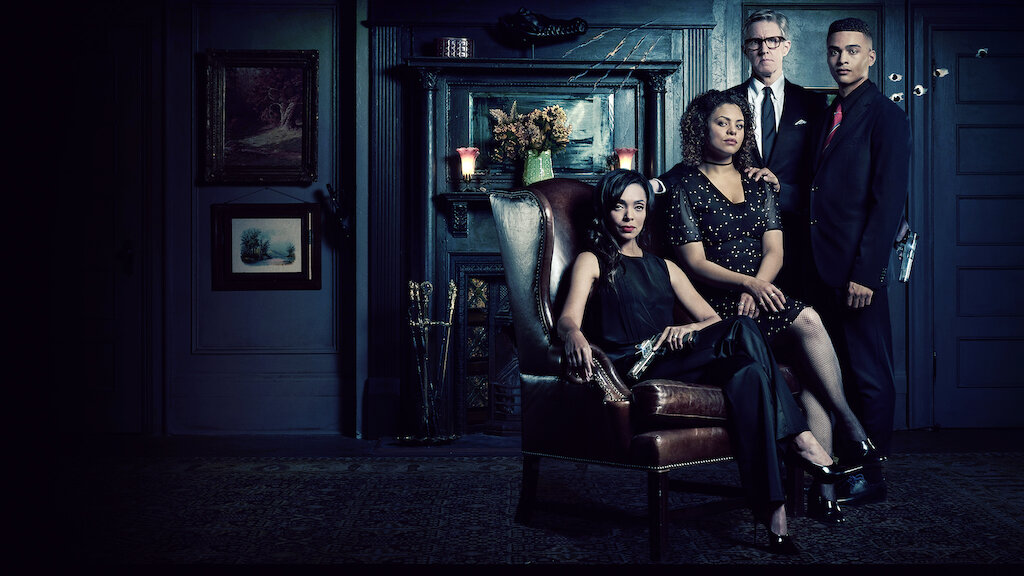 Director: Megan Follows, David Frazee, Damian Kindler, Mina Shum
Writer: Damien Kindler
Cast: Tamara Taylor, J. C. MacKenzie, Aurora Burghart, Gabriel Darku, Maxim Roy, Stephen McHattie, Wendy Crewson, Megan Follows,
IMDB Rating: 6.2/10
After Fred's father's death, Fred and Deloris Allen and their twin children Geoff and Viv move back to their hometown, Barrington-on-Hudson.
Unbeknownst to the town residents, the couple is part of an organization called Presidio that hunts monsters. Moving to a new town and school becomes harder for the children as they start to experience supernatural abilities along with being ostracized by the popular kids at school.
The couple is adamant about keeping the family identity secret from the town, which becomes increasingly hard as strange occurrences happen in the otherwise boring town.
23. The Kirlian Frequency (2017)
Director: Cristian Ponce
Writer: Cristian Ponce, Hernán Bengoa, Diego Labat
Cast: Nicolás Van de Moortele, Casper Uncal, María Dupláa, Letizia Bloisi, Ciro Herce
Milagros Molina, Jorge Alonso
IMDB Rating: 7.5/10
An interesting animated web series, The Kirlian Frequency is consists of ten short episodes. In the town of Kirlian in Buenos Aires, a radio show host makes nightly reports on the supernatural occurrences happening with the residents every night.
According to his stories, the townsfolk are being attacked every night by witches, vampires, aliens, and all sorts of dark creatures. The animation and storytelling in the series are intriguing and make it a good show to watch for viewers who like spooky movies.
Director: Mike Flanagan
Writer: Mike Flanagan
Cast: Kate Siegel, Zach Gilford, Kristin Lehman, Samantha Sloyan, Igby Rigney, Rahul Kohli, Annarah Cymone, Annabeth Gish, Alex Essoe, Rahul Abburi, Matt Biedel, Michael Trucco, Crystal Balint, Louis Oliver, Henry Thomas, Hamish Linklater
IMDB Rating: 7.7/10
A man who was incarcerated for four years for killing a person in a drunk driving accident returns to his hometown after serving his sentence.
His arrival coincides with the arrival of a mysterious and captivating priest who starts to invigorate the townspeople's diminishing faith.
Although the residents seem to possess a newfound fervor for religion the divides among the community seem to increase as the priest establishes himself further in it and the town starts to witness strange events.
Conclusion:
Though you can watch anything and everything on Netflix, including comedy, thriller, horror shows, Cop Shows, suspense, classic, cartoon, action, romance, stand up shows, sci-fi, reality shows, cooking shows, detective shows, emotional drama, Marvel shows, and documentaries – its time to enjoy the best Vampire shows on Netflix.
These programs are sure to get your heart racing and your blood pumping. From classic tales of terror to modern takes on the genre, these shows have it all. So curl up on the couch with a box of popcorn and prepare to be scared with these best vampire shows on Netflix.