There is no shortage of entertaining content on Netflix, which is why it is considered the best streaming service. You can keep yourself entertained for years with the best shows on Netflix available right now.
Movies and TV shows featuring the Mafia always manage to create a stir, but this is what intrigues us. As funny as they sound, their frank and casual approach to life can be highly addictive. Give our list of best Mafia shows on Netflix a try if you need a dose of fun with some dark reality.
Since the golden era of movies began, we have seen numerous TV shows on Netflix inspired by history and even fictional stories about the Mafia.
But, Mafia shows on Netflix are so much more than just violence and corruption. So, our roundup of 28 best Mafia shows on Netflix will bring you family struggles, affairs galore, and great performances.
Director: David Caffrey, Tim Mielants
Writers: Steven Knight
Cast: Sophie Rundle, Paul Anderson, Cillian Murphy, Helen McCrory, NatashaO'Keeffe, Finn Cole
IMDb Rating: 8.8/10
While Peaky Blinders is of the most controversial shows in recent memory. In Peaky Blinders, the gun-slinging gang uses the streets of Birmingham as their battleground.
The series takes place in 1918, before World War I, and references many historical events spanning around that era. It also draws attention to the rising power of the Shelbys as a family in crime, and how it affects their enemies—from the Black Country to London.
Directors: Beate Eriksen, Simen Alsvik, Eduardo Semerjian, Lisa Marie Gamlem
Writers: Anee Bjornstad, Eilif Skodvin
Cast: Steinar Sagen, Trond Fausa, Steven Van Zandt, Tommy Karlsen, Robert Skjaerstad, Marian Saastad Ottesen
IMDb Rating: 8.0/10
While the dialogue was initially stilted and the acting was better than first anticipated after a somewhat rocky start Lilyhammer quickly grew on us.
It's all about Frank Tagliano getting to know a new, unfamiliar culture, but it does so with enough laughs and enough action seasoned throughout to make for a truly entertaining ride. If you like mob-related shows such as The Sopranos or don't mind subtitles this is worth checking out.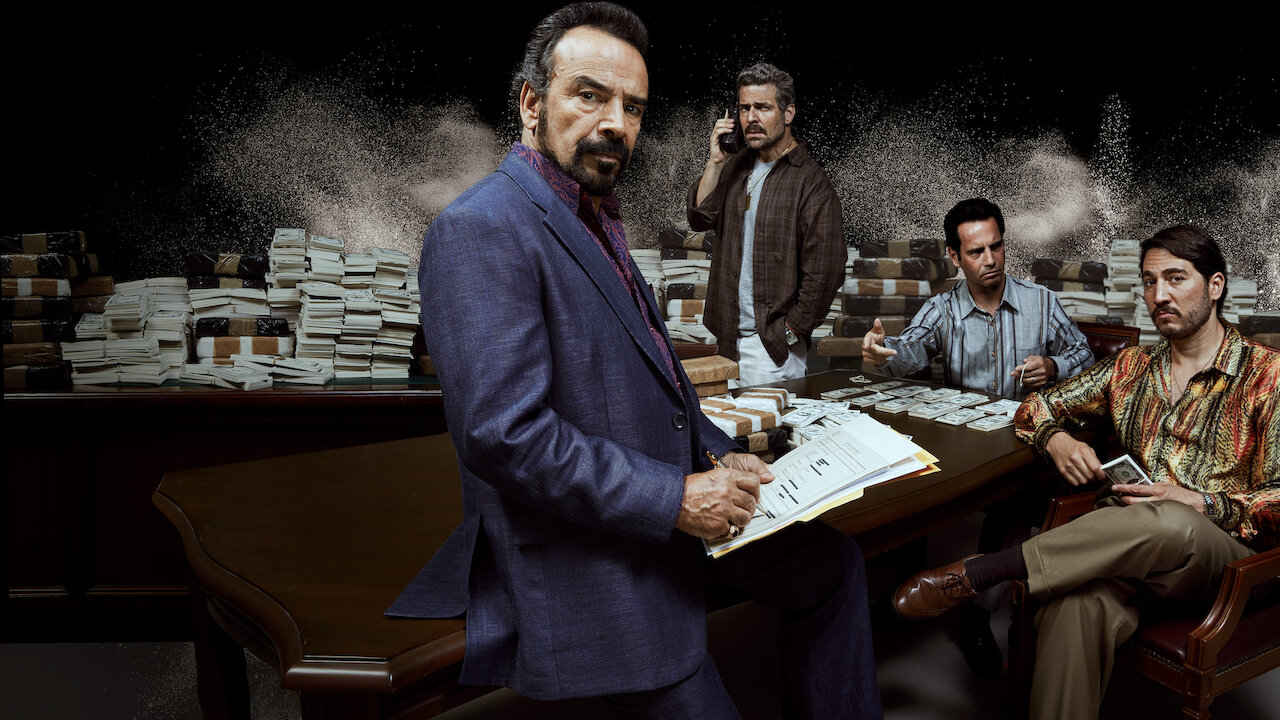 Director: José Padilha, Guillermo Navarro
Writers: Chris Brancato, Carlo Bernard, Doug Miro
Cast: Alberto Ammann, Pedro Pascal, Boyd Holbrook, Wagner Moura, Juan Murcia, Muratcan Savci
IMDb Rating: 8.8/10
Narcos is a great show that allows viewers to travel to Colombia—and see how it looked years ago before modern cities were built. While the show focuses on Escobar's rise to power, several other key figures involved with drug trafficking are brought into play, such as the Cali Cartel.
The show does not glorify drug dealers and kingpins in any way. Narcos paints them for what they really were, and in doing so.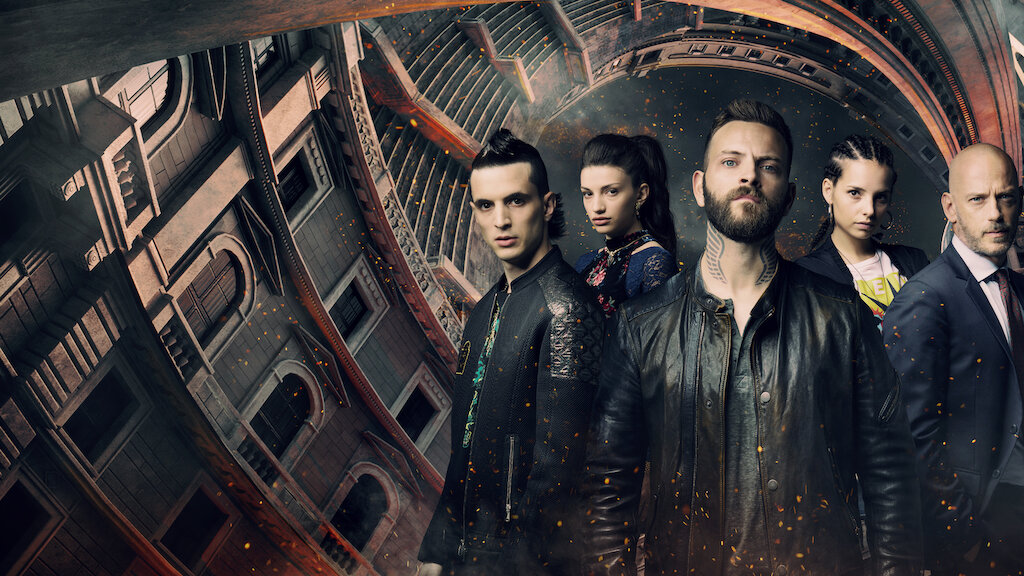 Director: Michele Placido
Writers: Carlo Bonini, Giancarlo De Cataldo
Cast: Giamo Ferrara, Carlotta Antonelli, Filippo Nigro, Paola Sotgiu, Claudia Gerini, Alessandro Borghi
IMDb Rating: 7.9/10
The plot complications and interactions between many people are plot device that keeps the thrill going.
It is truly a well-crafted period, with the story unfolding across three different periods: the 1950s, the 1970s and the early 2000s.
Each of these eras brings together its own cast of characters, many of whom also had ties to prominent members of the Vatican of the time.
Director: –
Writers: Chris Brancato, Carlo Bernard, Doug Miro
Cast: Jose Maria Yazpik, Scoot McNairy, Alejandro Edda, Diego Luna, Matt Letscher, Fermin Martinez, Alfonso Dosal
IMDb Rating: 8.4/10
Narcos: Mexico takes a different approach to the drug war than Narcos did. It's not just about the cartels but also about how the drug war can impact the country and its citizens.
There's no doubt that these cartels are responsible for extreme violence, but Narcos: Mexico doesn't ignore why these people are drawn to them. Some might say that it glamorizes the drug trade, but it also portrays an important aspect of their world.
Director: Sam Hobkinson
Writers: Sam Hobkinson
Cast: John Joyce, John Alite, Michael Franzese, Jim Kossler, Joe Cantamessa, Lin DeVecchio, John Savresse
IMDb Rating: 7.1 /10
It's set in one of the most beautifully photographed cities in the world, to keep you on the edge of your seat throughout. It's also historically accurate, though that doesn't subtract from the action or suspense in any way.
The Mafia was able to rule New York for decades, and also how law enforcement worked tirelessly to bring them down. Fear City is a mob movie that brings this story to life in a much more intriguing way.
Writers: Park Hye-ryeon
Cast: Nam Joo-Hyuk, Kim Seon-Ho, Bae Suzy, Kang Han-na, Kim Do-Wan, Yoo Su-bin, Jasper Cho
IMDb Rating:8.1/10
Startups is a Korean drama about the lives of young entrepreneurs. With planning and programming, hard work, and heart, these oddball entrepreneurs are trying to turn virtual dreams into real-world fortunes.
Discover how investors and techies run headlong into each other in the world of venture capital and game creation. This high-tech drama revolves around disruptive startups and the scrappy founders pushing them forward.
Writers: Joshua John Miller, M.A. Fortin
Cast: Peter Gadiot, Alice Braga, Hemky Madera, Veronica Falcon, Nick Sagar, Molly Burnett, Yancey Arias
IMDb Rating: 8.0/10
If you love the spice of Mexican drama, then you will surely get a kick out of this story. After learning that her drug-runner boyfriend was brutally murdered in Mexico City.
On the run and in desperate need of cash, Teresa gets herself hired as an office worker for Don Epifanio Vargas. At the same time, she embarks on a quest to get her revenge for her boyfriend's murder.
Writers: Ronan Bennett
Cast: Kano, SHone Romulus, Ashley Walters, Michael Ward, Malcolm Kamulete, Dave, Little Simz
IMDb Rating: 8.4/10
Top Boy depicts the lives of Dushane and Sully as they become the richest boys on their block. To live this lifestyle, Dushane and Sully go into business with a drug lord to create a lucrative partnership.
However, when his loan is stolen by a rival gang, they swear revenge. This gritty eight-part UK drama charts both Dushane's rise to power and his inevitable fall.
Director: Mike Welsh, Marc Tiley
Writers: Maximo Pain
Cast: Quinn Dalton, Maximo Pain, Jordan Lawson, Jerry Rector, Justin Van Dijk
IMDb Rating: 6.8/10
From Pablo Escobar to Joaquín "El Chapo" Guzmán, the most notorious faces behind the biggest drug-related investigations over the past few decades. Follow the true stories of the rise and fall of their empires.
Find out if their reigns at the top were always meant to end in death or life behind bars. Featuring interviews with former DEA agents, law enforcement, and cartel members to learn more about different criminal kingpin and their empires.
Director: George Vincent Gilligan Jr.
Writers: Peter Gould, Vince Gilligan
Cast: Jonathan Banks, Rhea Seehorn, Bob Odenkirk, Patrick Fabian, Michael McKean, Tony Dalton
IMDb Rating: 8.8/10
Before he becomes Saul Goodman, Walter White's lawyer enters the criminal world to help with the dire circumstances of his brother-in-law.
Find the trials and tribulations of criminal lawyer, Saul Goodman, and follow the evolution of Jimmy McGill into Saul Goodman. It is a prequel to the hit show Breaking Bad, unfolds the story of con artist Jimmy McGill who becomes the smooth-talking lawyer we've all come to love on Breaking Bad.
Director: Mike Clattenburg
Writers: Mike Clattenburg, Robb Wells
Cast: Mike Smith, John Paul, Robb Wells, John Dunsworth, Tyrone Parsons, Sarah Dunsworth
IMDb Rating: 8.5/10
Life between prison terms is what it's all about for trailer park supervisor Julian and his pals Ricky and Bubbles. They're not sophisticated, they're not mega-criminals, and indeed not the sharpest tools in the shed, but they try their damndest to make an honest buck.
Whether they're running scams or being scam artists, they're rarely on the right side of the law—and never on the right side of good taste.
Director: Johan Renck, Michelle MacLaren, Terry McDonough
Writers: Vince Gilligan
Cast: Aaron Paul, Anna Gunn, Bryan Cranston, Betsy Brandt, Bob Odenkirk, RJ Mitte
IMDb Rating: 9.4/10
Walter White's life is suddenly transformed by a dire medical diagnosis. He chose the life of crime, dealing the production of methamphetamine with his former student, Jesse Pinkman, to provide his family a stable financial future before he dies.
Fresh from his successful stint as a murderous drug kingpin, Cranston returns to television in a series that tracks the transformation of a well-meaning family man into a ruthless player on the dangerous drug underworld.
Director: Ernesto Contreras
Writers: Carlos Contreras, Silvana Aguirre
Cast: Humberto Busto, Diego Vasquez, Marco de la O, Laura Osma, Alejandro Aguilar, Juan Carlos Cruz
IMDb Rating: 7.8/10
A truthful and deeply human look at the extraordinary life of El Chapo, from his humble origins on a small, remote farm to heading today's most feared drug cartel.
All three seasons of this gritty crime drama follow El Chapo, one of the most infamous criminals and drug kingpin who was worth $1 billion. Although he spent years on the lam before being captured by authorities, his legend continued to grow.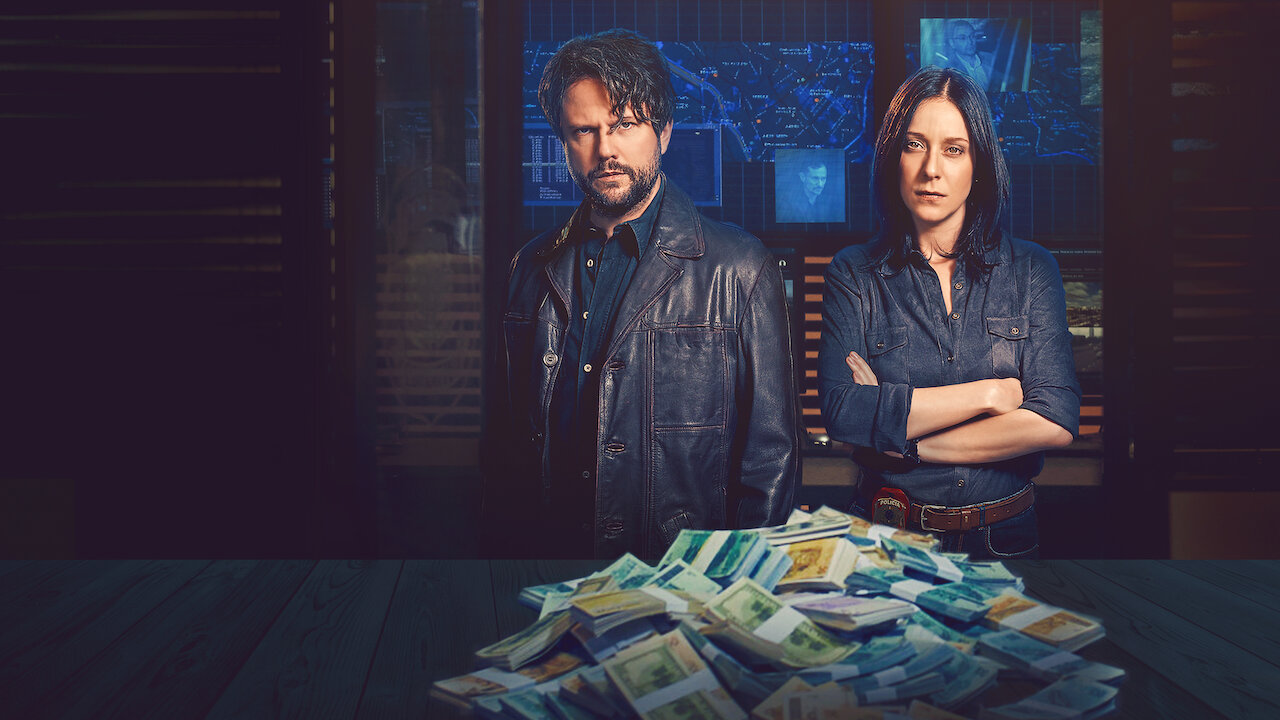 Director: José Padilha
Writers: Elena Suarez Sofia Maldonado
Cast: Selton Mello, Jonathan Haagensen,Enrique Diaz, Caroline Abras, Lee Taylor, Osvaldo Mil, Otto Jr.
IMDb Rating: 8.3/10
The Mechanism is inspired by Operation Car Wash, the largest corruption scandal in Brazil's history. This fictional is told through Marcos Novara, a fictionalized version of Lava Jato task force investigator Carlos Alberto Soares. Joining him are Baleia, a Supreme Court judge who oversees the investigation, and Sandra, his lawyer and the one he confides in.
The series follows their missions to uncover the inner workings of corruption that spans over continents.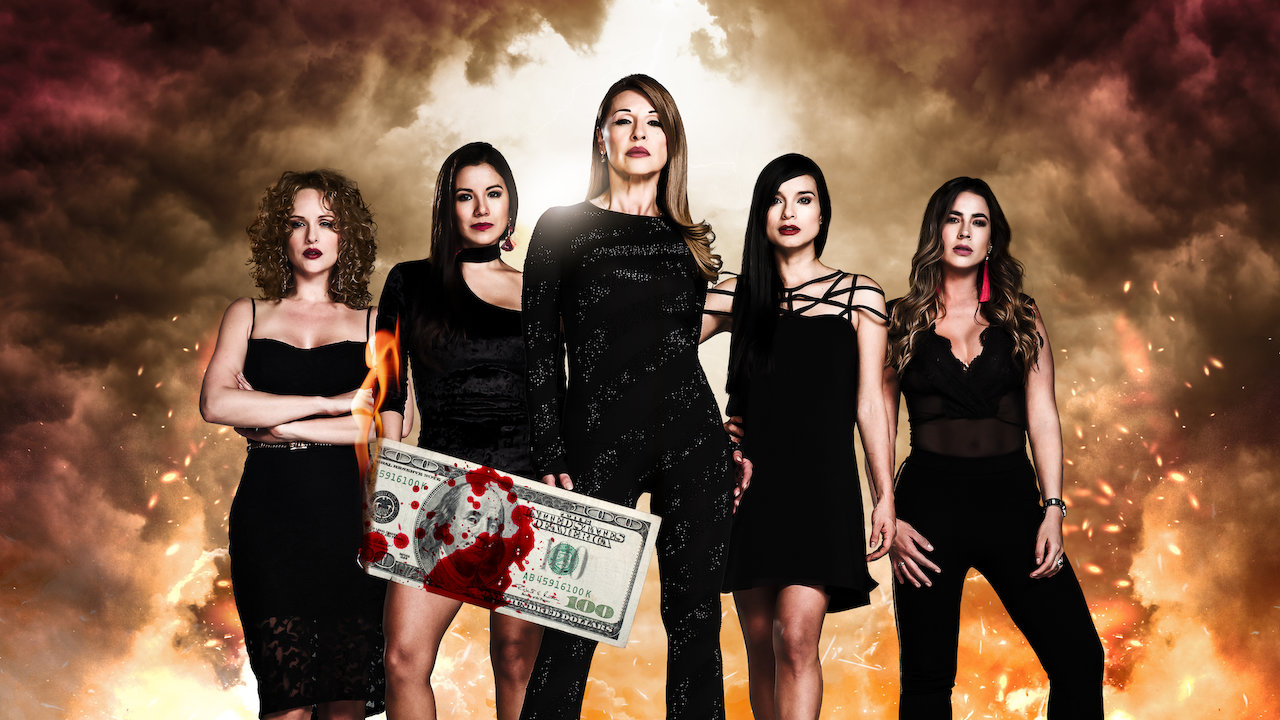 Director: Luis Alberto Restrepo
Writers: Juan Camilo Ferrand, Andres Lopez. Amparo Grisales, Will Rodriquez, Piero Melotti, Paola Tovar
Cast: Diego Martin Vasquez, Jason Chad Roth,
IMDb Rating: 6.8/10
In Colombia, a group of young women are seduced by money to work as "cartel dolls" and get tangled up in their boyfriend's criminal networks.
Their lives change quickly when they have to face the consequences of their partner's actions. The Mafia Dolls are glamorous, powerful, and have men wrapped around their fingers.
Follow the stories of the women who have committed their lives to men in the drug trafficking business.
Director: Rick Famuyiwa
Writer: Rick Famuyiwa
Cast: Kimberly Elise, Shameik Moore, Keirsey Clemons, Tony Revolori, Bruce Beatty, Blake Anderson
IMDb Rating: 7.2/10
Los Angeles hip-hop artist Malcolm is surviving life in a tough neighborhood, with the help of his best friend and fellow nerd Jib.
On a weekend trip to a college party, they are offered a chance to make some fast cash by joining a drug delivery service – but things don't go as planned. Dope is a gritty coming-of-age tale that has audiences cheering for its wildly original protagonist.
Director: Carlos Armella
Cast: Sean Penn, Jessiva Maldonado, Kate del Castillo, Marianne Sauvage, Veronica del Castillo, Eric del Castillo
IMDb Rating: 6.9/10
Get fired up for the story you never saw coming. In 2011, in a flurry of tabloid headlines, Mexican actress Kate del Castillo found herself in the middle of an international scandal when she helped arrange a secret meeting between Joaquin "El Chapo" Guzman and Sean Penn.
Now she reveals what led to the most notorious drug kingpin's capture and reveals how heavy are the weight of secrets and lies.
Director: Jose Luis Garcia Agraz
Writers: Luis Zelkowicz, Mariano Calasso
Cast: Fernanda Castillo, Carmen Aub, Lisa Owen, Rafael Amaya, Jesus More, Fernando Banda, Alejandro Lopez
IMDb Rating: 6.9/10
Most powerful drug trafficker of his time in Mexico, "El Señor de los Cielos", a man who became the head of the Juárez cartel.
El Señor de los Cielos is about the life of Amado Carrillo Fuentes, a former Mexican drug lord. The story begins in 1987 when Amado is still a young man, with no real power and ready to climb to the top of drug trafficking operations in Mexico.
Director: Julien Leclercq
Writers: Julien Leclercq, Hamid Hlioua, Salim Kechiouche, Tracy Gotoas, Carlos Scharam, Sofia Lasaffre
Cast: Sami Bouajila, Nabiha Akkari, Dahlia Salem
IMDb Rating: 7.0/10
Ganglands: Behind the scenes, where villains of all stripes roam and days are spent making money the hard way.
A small-time gang that robs marijuana from dealers, a large-scale drug dealer who knows the turf and loads of bikers complicate Mehdi and Liana's seemingly simple mission.
These two thieves must find a way out or lose everything that was dear to them.
Writers: Santon Samenow
Cast: Eva Ruzickova, Geoffrey Martin, Antonio Pedro, Olivia Valdmanova, Alfredo Tavares, Anotonio Pedro
IMDb Rating: 5.4/10
This documentary series has a very interesting look that would make viewers crave for more. We delve into the psychology behind criminal minds with specialists uncovering patterns of behavior and motive.
Dr. Stanton Samenow peels away the romanticized layers of well-known criminal cases. He reveals manipulated juries, unconcerned perpetrators, and his own experiences in diagnosing the worst of the worst. Enter the twisted minds of criminals.

Director: Frank Devos
Writers: Piet Matthys
Cast: Elise Schaap, Manou Kersting, Frank Lammers, Tom Waes, Anna Drijver, Ruth Becquart
IMDb Rating: 7.8/10
A Dutchman leads the criminal organization and prefers to spend his time in a simple chalet. The Belgian and Dutch police join forces to take down the criminal organization.
As the investigation dives deeper, it becomes increasingly complex and not everyone can be trusted. For their own security, extremely cautious Inspector Yoeri Dekker and his team infiltrate the chalet community of Ferry Bouman using fake identities.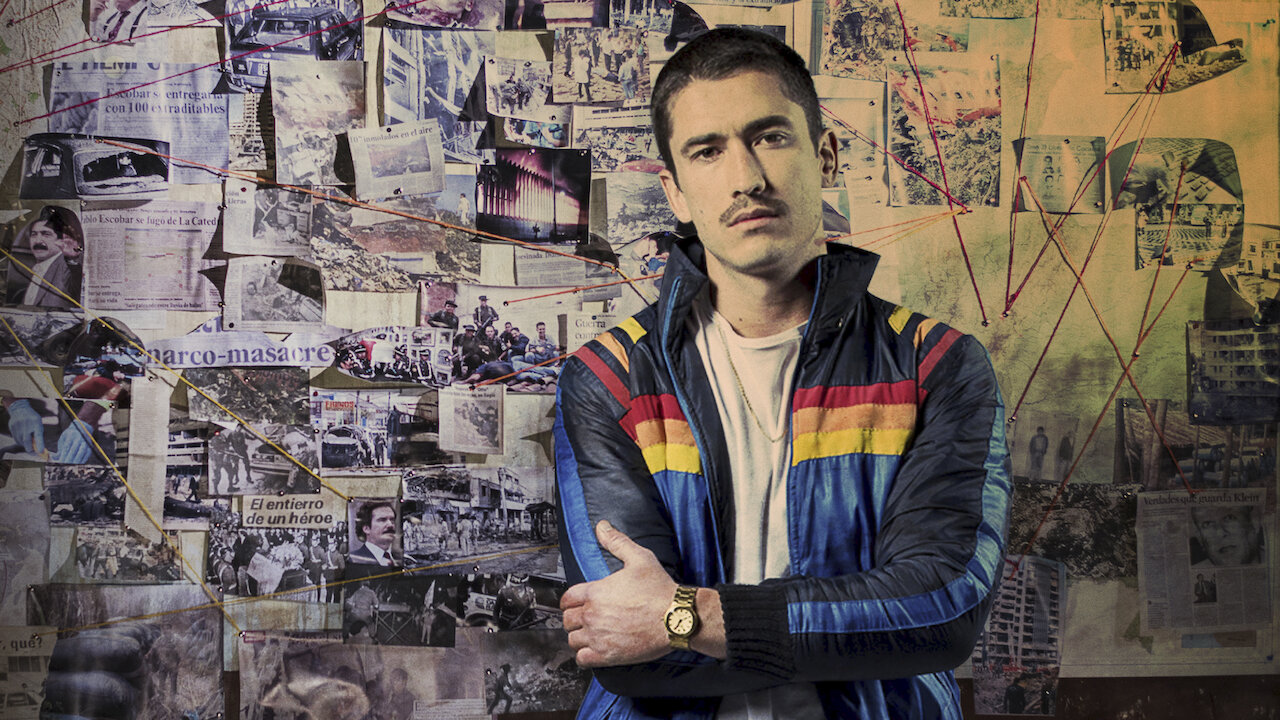 Director: Juan Carlos Vasquez, Jorge Sandoval, Luis Alberto, Restrepo
Writers: Gerardo Pinzon, Johnny A, Ortiz
Cast: Natasha Klauss, Juan Pablo Urrego, Juan Pablo Obregonm Amparo Grisales, Tota Vegas, Roberto Mateos
IMDb Rating: 7.9/10
Growing up in the slums of Medellín, Colombia, young John Jairo Jiménez was a violent bully and drug dealer who earned the moniker "Escobar's Hitman".
However, after being arrested at the age of 17 and spending time behind bars. When he is released on parole, he vows to change his ways, and in a stern – but well-intentioned – effort to accomplish this, his parole officer refers him to a construction training program.
Director: Kim Hui-won
Writers: Park Jae-bum
Cast: Song Joong-ki, Taecyeon, Jeon Yeo-bin, Kwak Dong-yeon, Kim Yeo-jin, Yang Kyung-won, Kim Yoon-hye
IMDb Rating: 8.5/10
Vincenzo Cassano is a clever and cunning Korean-Italian consigliere of the Italian mafia in Paris.
He returns to his homeland with his young nephew and to search for the most valuable asset to launder their dirty money in, and causes of controversy as they clash with Babel's near-complete monopoly of Korean society.
Unfortunately, Vincenzo runs into heavy opposition from the corrupt Babel Corporate Group, who tries to gentrify many of the opportunities that he seeks out.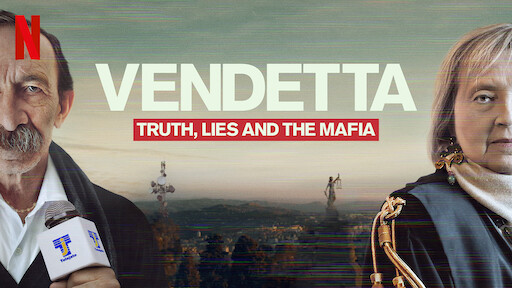 Director: Ruggero Di Maggio, Paul Berczeller, Flaminia Iacoviello, Davide Gambino
Writers: Ruggero Di Maggio, Davide Gambino, Jane Root, Nicola Moody
Cast: Mauro Terranova, Letizia Maniaci, Giovanni Maniaci, Bartolo Parrino, Silvana Saguto, Pino Maniaci
IMDb Rating: 6.7/10
This political and crime drama combines family intrigue with a frank look at the relentless power of the Sicilian Mafia and its influence over Italian politics.
A man steps out of a bar alone and makes a call. In his car, he's slain, and the phone is crushed under a tire. Police investigate, but the same thing happens to a judge and an anti-Mafia politician. Explore how an ambitious prosecutor seeks justice for these assassinations.
Director: Restrepo, Luis Alberto
Writers: Andres Lopez, Juan Camilo Ferrand
Cast: Manolo Cardona, Felipe Castilla, Vivian Ossa, Jesus Chaver, Sandra Reyes, Diego Cadavid
IMDb Rating: 8.1/10
It tells the story of two friends who want to take their lives to a different level. Despite having great jobs and good families, they live in a neighborhood where drug trafficking seems like the only way out of poverty.
To raise the money they need to set up their business, they plan to kidnap a child and pretend it was an accident. But as time passes, they realize it's not as easy as they thought.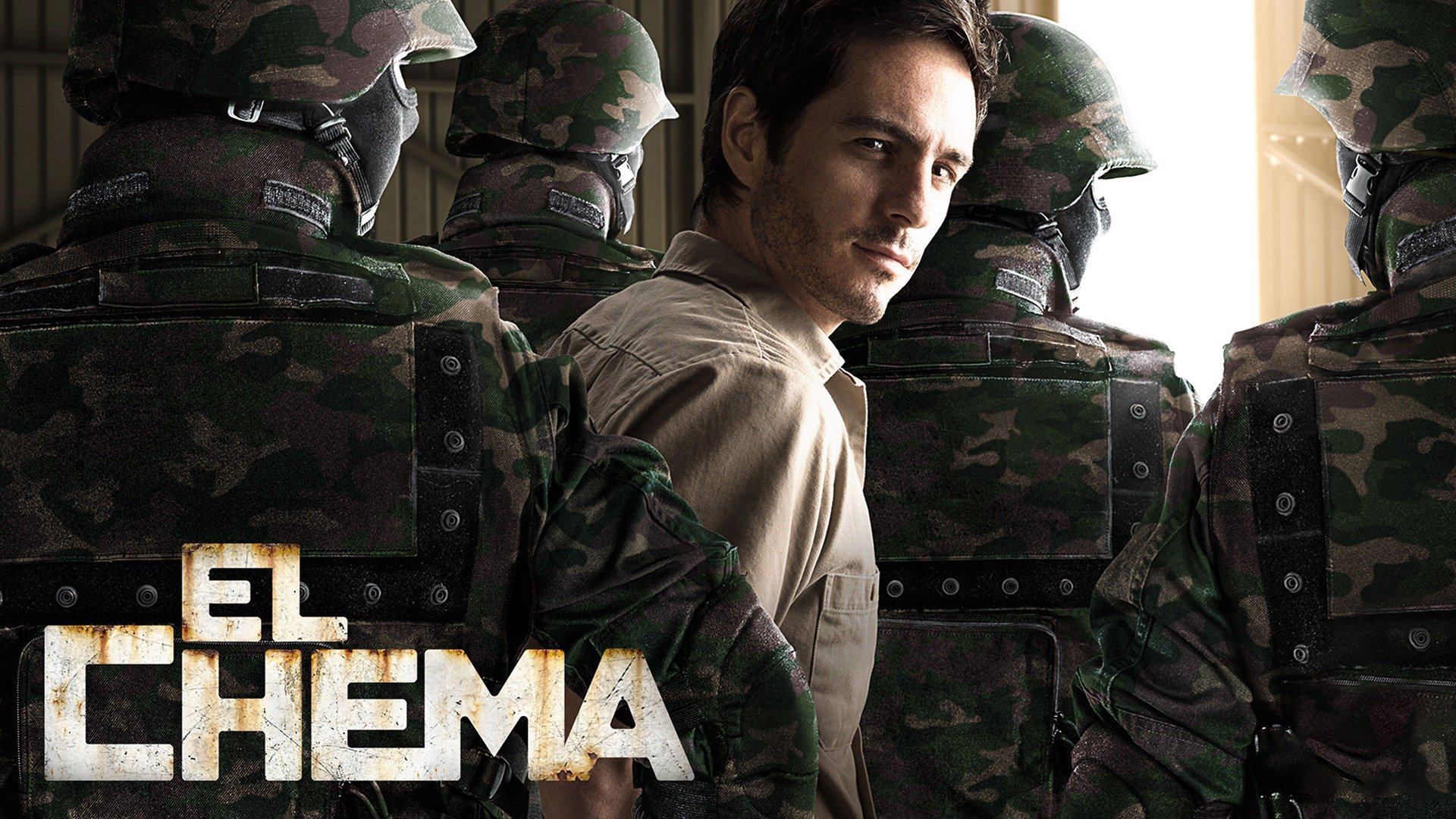 Director: Nicola Di Blasi, Danny Gavidia, Carlos Santos
Writers: Kuis Zelkowicz, Juan Manuel, Iris Dubs
Cast: Julio Bracho, Fernando Noriega, Sergio Basanez, Itatí Cantoral, Arcelia Ramirez
IMDb Rating: 6.9/10
Take an exciting journey into the life of a man known as El Chapo. The series defined the true meaning of being narco, having unprecedented control over all aspects of narcotics trafficking.
He brings the new strategies in the game with his spectacular escapes and innovative smuggling techniques. Witness the rise of El Chapo – right from the daring prison escape to becoming the most powerful drug lord in history.
Director: Jorge Torregrossa, Carlos Sedes
Writers: Cristobal Garrido, Diego Sotelo, Ramon Campos
Cast: Antonia Duran Morris, Javier Rey, Tristan Ulloa, Carlos Blanco, Isabel Naveira, Alfonso Agra
IMDb Rating: 7.9/10
 ' Poverty is the root of disorders in a country'. 
Cocaine Beach even elaborates the minors of this quote as the story proceeds. It also highlights the significant Galician drug trafficking custom issue that has remained invincibly the same for decades.
A group of fishermen is forced to face severe financial struggles when a fish crisis appears. Losing the ability to be patient and defeated by desperateness, the anglers test their luck with the transport and sale of illegal drugs.
Soon, the higher authorities in the business signed a contract with the Colombian Cartels to send over a more dangerous substance to the Galician Coast: Cocaine.
Conclusion:
Though you can watch anything and everything on Netflix, including comedy, thriller, horror shows, Cop Shows, suspense, classic, cartoon, action, romance, stand up shows, sci-fi, reality shows, cooking shows, detective shows, emotional drama, Marvel shows, and documentaries – its time to enjoy the best cartel shows on Netflix.
It would be perfect to say that these are the best times for all crime series lovers. The competition is on, and we have given you the 28 best mafia shows on Netflix that would help you to decide the best. Whether it is the fast-paced action or the humorous moments, there are no boring moments in any of these series.