There is no shortage of entertaining content on Netflix, which is why it is considered the best streaming service. The must-watch Netflix titles can keep the users entertained for years.
When it comes to drug lords and cartels, people are fascinated by how these work and how they survive in such a world. In our list of best 32 cartel shows on Netflix, there's plenty of blood, corruption, betrayals, and suspense found throughout these series.
Watching shows about cartels can be a little shady. Not because the subject matter is taboo, but because it's hard to find great ones that are worth your time. So instead of getting sucked of subpar thrillers, we've compiled a list of the best 32 cartel shows on Netflix you can stream right now.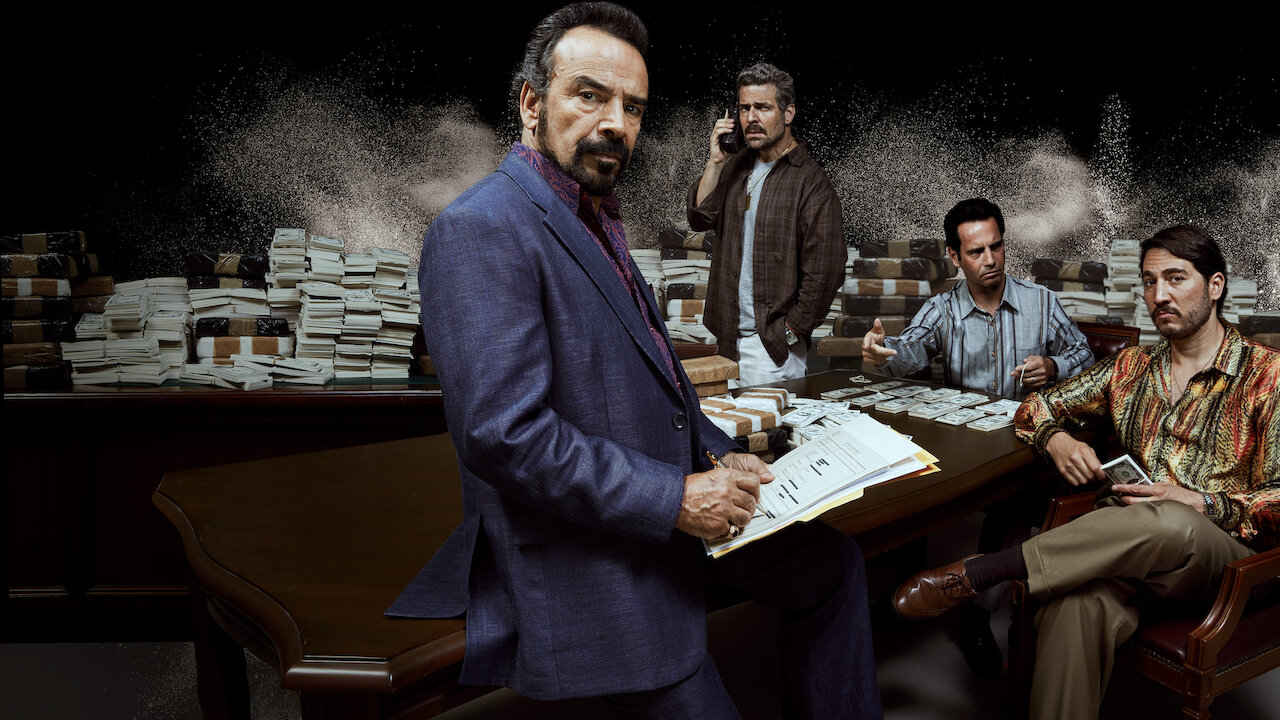 Creators: Carlo Bernard, Chris Brancato, Doug Miro.
Director: Andres Baiz, Josef Kubota, Fernando Coimbra.
Writers: Carlo Bernard, Doug Miro, Andrew Black.
Cast: Wagner Moura, Pedro Pascal, Alberto Ammann, Boyd Holbrook, Paulina Gaitan.
IMDb Rating: 8.8/10
It is based on the life of Pablo Escobar and his drug cartel and presents the realities of Colombia in the 1980s. The series is violent, shocking, and thrilling and follows the actions of an idealistic Colombian detective who has a drug lord as his primary foe. It delves into how America aided the escalation of drugs entering their country.
Creators: Carlo Bernard, Chris Brancato, Doug Miro.
Directors: Andres Baiz, Amat Escalante, Alonso Ruizpalacios.
Writers: Carlo Bernard, Chris Brancato, Doug Miro
Cast:  Alejandro Edda, Scoot McNairy, Jose Maria Yazp, Alfanso Dosal, Diego Luna.
IMDb Rating: 8.4/10
You know the story of Pablo Escobar — the man responsible for turning the Colombian city into a narco-state. What most people don't know is that this was when Mexico became a haven for drugs, especially cocaine, and where drug lords like the Arellano-Felix came to power.
Narcos: Mexico explores the modern drug war by going back to its roots in today's version of the cartel as an industrial organization.
Creator: M.A, Fortin, Joshua John Miller
Director: Eduardo Sanchez, David Boyd, Ben Hernandez Bray.
Writers: M.A. Fortin, Joshua John Miller, Arturo Perez-Reverte
Cast: Veronica Falcon, Alice Braga, Hemky Madera, Peter Gadiot, Molly Burnett.
IMDb Rating: 8.0/10
Azteca and the Calí are more than a good tequila; they're lawless, which is why Teresa Mendoza is running for her life. Queen of the South tells the story of a young woman who becomes a rising star in the world of drug trafficking. After landing a spot at the helm of an operation over her dead boyfriend's drug cartel, Teresa will do to get what she wants.
Director: Jason Bateman, Alik Sakharov, Andrew Bernstein.
Writers: Whit Anderson, Michael M. Chang, Laura Deeley.
Cast: Laura Linney, Jason Bateman, Skylar Gaertner, Sofia Hublitz, Lisa Emery, Julia Garner.
IMDb Rating: 8.5/10
When the Byrde family relocates from Chicago to the Ozark, life takes on a slower pace as they deal with matters like drug cartels. Each member of the Byrde family is dealing with their own demons.
They had to cut all their ties with their previous life and now need to build a new identity from scratch. The show also incorporates a lot of humor, making it a compelling watch.
Director: Marc Tiley, Mike Welsh.
Writers: Maximo Pain
Cast: Maximo Pain, Carlo Alvarez, Winter Dunn, Quinn Dalton, Jordan Lawson.
IMDb Rating: 6.8/10
Drug lords have always had their time in the spotlight, from movies to documentaries. Drug Lords is a Netflix documentary series about well-known drug bosses, which makes it a very different kind of best show on Netflix.
True to its title, this show goes deep into the lives of six very different drug lords. Each episode focuses on one drug lord and their rise to power.
Creator: Andres Lopez
Director: Luis Alberto Restrepo.
Writers: Andres Lopez, Juan Camil Ferrand.
Cast: Neal Kodinsky, Robinson Diaz, Manolo Cardona, Vivian Ossa, Jesus Chaver.
IMDb Rating: 8.1/10
When carefree young friends in a middle-class neighborhood decide to start selling drugs, they embrace the high life of money, sex, and violence. But it isn't long before their fast cash starts attracting even murkier attention.
El Cartel De Los Sapos is a story where friendship is put to the test when a job goes wrong, and Jose must choose between his own fate or his buddy.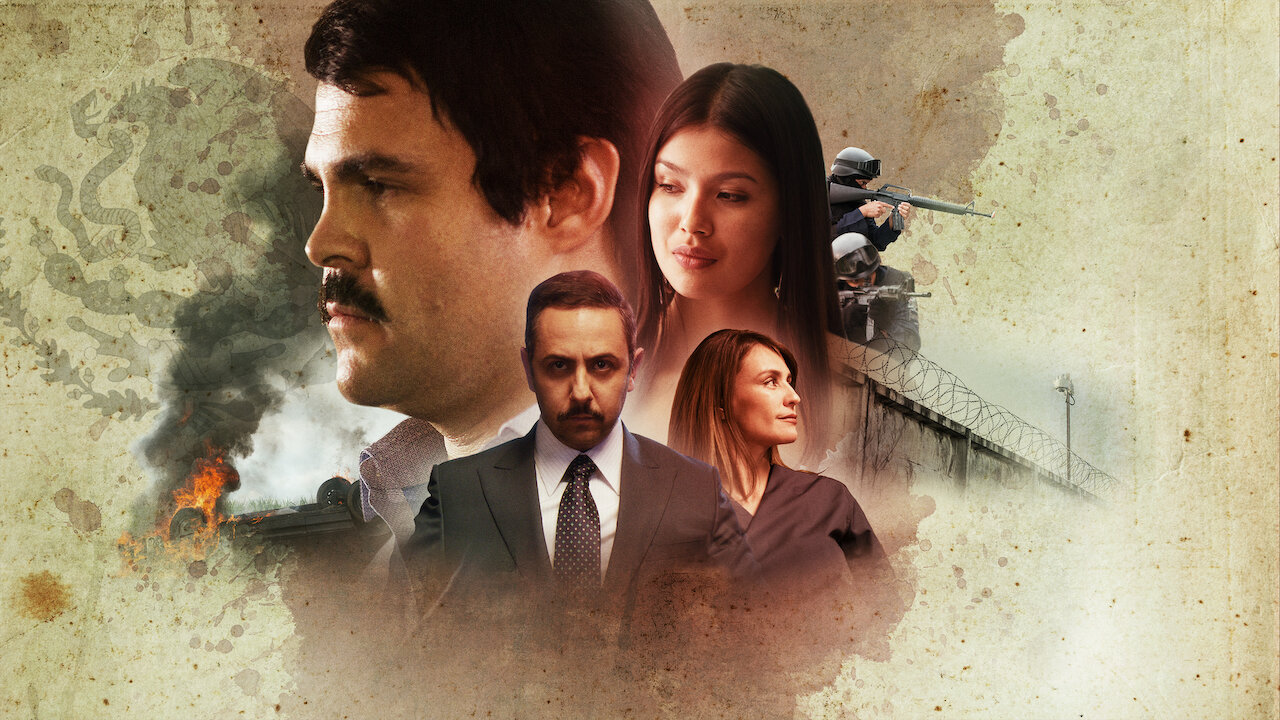 Creator: Silvana Aguirre, Carlos Contreras.
Director: Ernesto Contreras, Hammudi Al-Rahmoun Font, Carlos Moreno.
Writers: Silvana Aguirre, Esteban Orozco, Diego Vega Vidal.
Cast: Humberto Busto, Marco de la O, Lura Osma, Alejandro Aguilar, Juan Carlos Cruz.
IMDb Rating: 7.8/10
The Netflix series El Chapo is based on the life of the Mexican drug lord. This is the story of how a high school dropout rose to become one of the richest and most powerful criminals in world history.
Explore his rise to power during the '90s as the head of the Sinaloa Cartel, and how did it all lead up to his eventual downfall.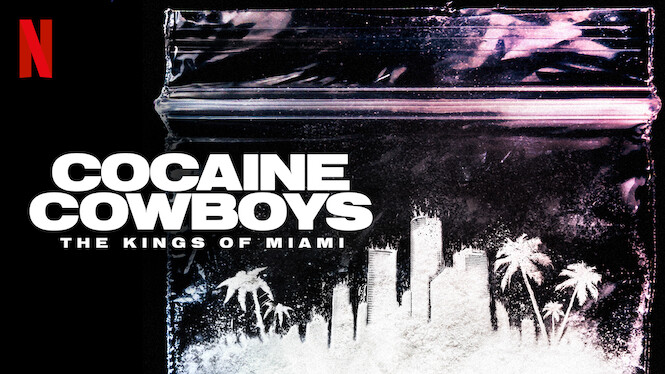 Director: Billy Corben
Cast: Alexia Echevarria, Ralph Linero, Pedro Rosello, Marilyn Bonachea, Jim DeFede.
IMDb Rating: 7.1/10
Cocaine Cowboys is a true story of crime and the quest for riches that created Miami. From the 1970s until the mid-1980s, Miami was a hotbed of drug smugglers and gangsters.
It is a Hollywood tale set in Miami's rough, lawless streets, a time when drug money flowed like water on South Beach. This documentary is filled with cinematic storytelling, interviews with locals, and expert testimony.
Read More: Best Crime Shows on Netflix to Watch Right Now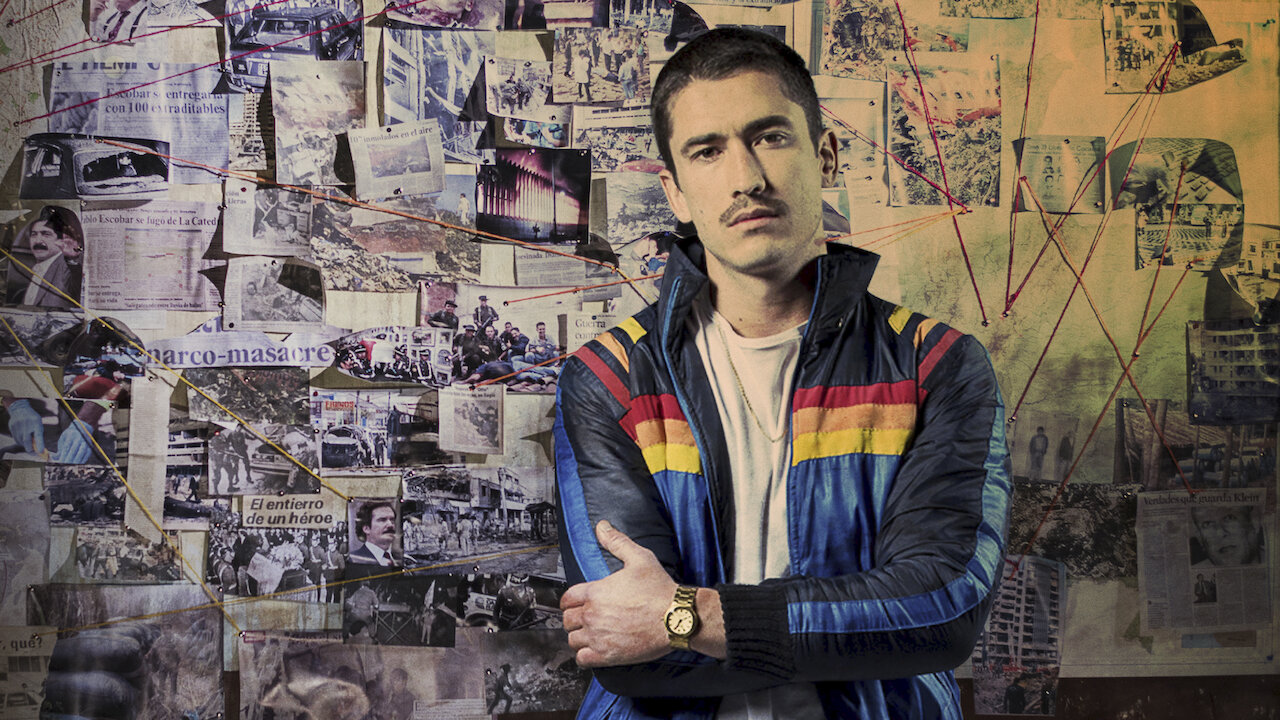 Director: Luis Alberto Restrepo, Jorge Sandoval, Juan Carlos.
Writers: Johny A. Ortiz, Gerardo Pinzon.
Cast: Nicole Santamaria, Roberto Mateos, Juan Pablo Urrego, Ampara Grisales, Natasha Klauss.
IMDb Rating: 7.9/10
One of the cartel's brutal assassins takes on his most dangerous job when he must protect the only witness to the mob's crimes. Pablo Escobar's fiercest rival, Alias JJ, is now a wily phantom whose reputation for vengeance terrorizes all who cross him. Alias JJ is an action-packed thriller to bring you the right flavor of the cartel show.
Creator: Mariana Calasso, Luis Zelkowicz
Director: Jaime Segura, Victor Herrera McNaught, Danny Gavidia.
Writers: Juan Manuel Andrade, Juan Manuel, Mariano Calasso
Cast: Carmen Aub, Rafael Amaya, Lisa Owen, Alejandro Lopez, Fernanda Castillo.
IMDb Rating: 6.9/10
A look into the life of Amado Carrillo Fuentes, who became the head of the Juárez cartel in the 1990s. A man known for his fleet of airplanes he used to transport drugs and wash more than $200 million through Colombia.
Find the most powerful story of a trafficker in Mexican history in this non-stop action series packed with drama and intrigue.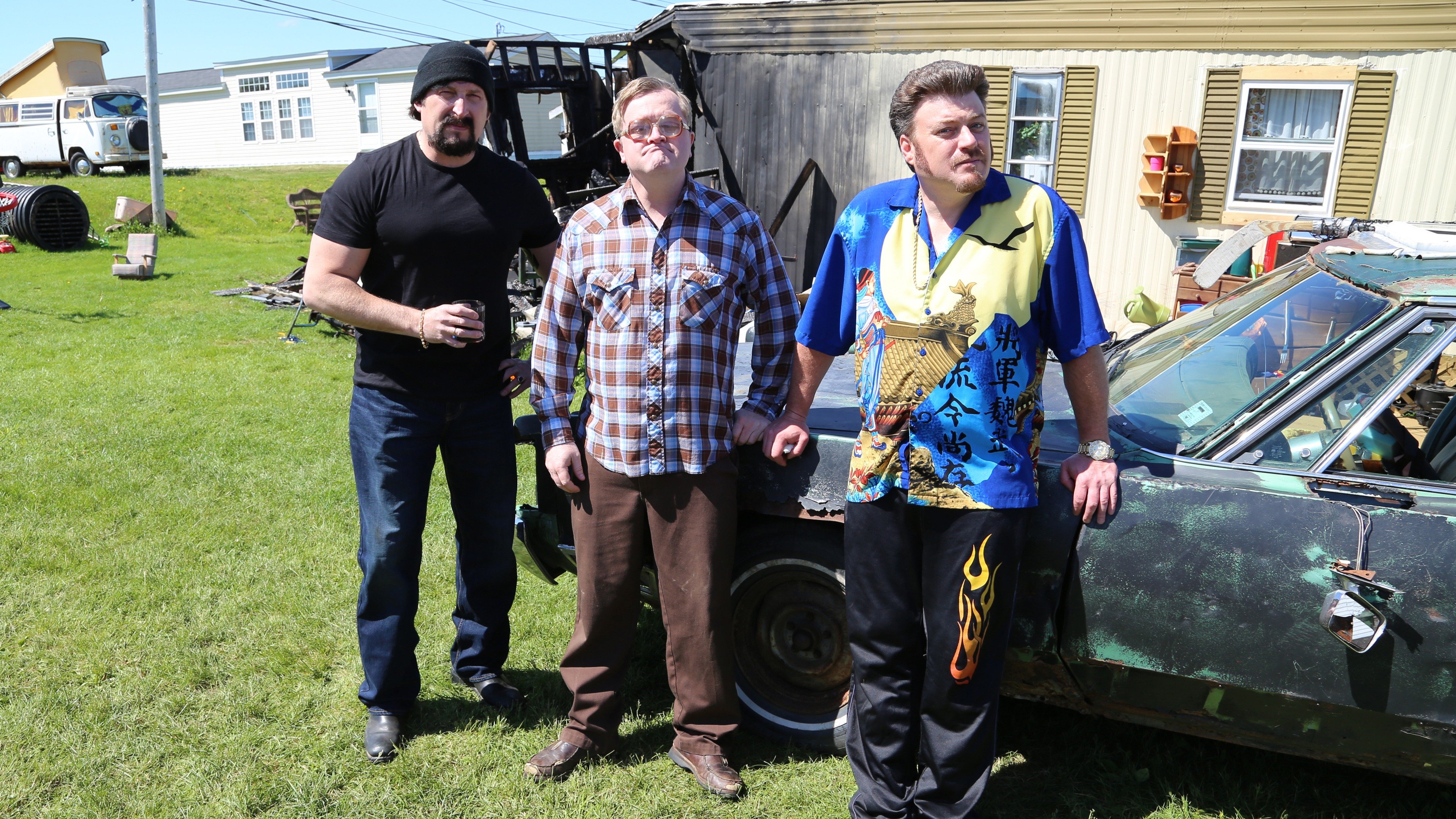 Creator: Mike Clattenburg
Director: Mike Clattenburg, Ron Murphy, Cory Bowles.
Writers: Mike Smith, Mike Clattenburg, John Paul.
Cast: Robb Wells, John Paul, John Dunsworth, Mike Smith, Sarah Dunsworth, Patrick Roach.
IMDb Rating: 8.5/10
Meet Julian, Bubbles, and Ricky – Trailer Park Supervisors at Sunnyvale. The three lifelong friends are still scheming and scamming whatever they can put their minds to.
Whether they're running scams or being scam artists, you'll love them. The boys inevitably land in a heap of trouble, but what's a new day in the park without another adventure?
Creator: Vince Gilligan
Director: Michelle MacLaren, Adam Bernstein, Vince Gilligan.
Writers: Vince Gilligan, Peter Gould, George Mastras.
Cast: Aaron Paul, Bryan Cranston, Betsy Brandit, Anna Gunn, Dean Norris, RJ Mitte.
IMDb Rating: 9.4/10
A cancer-stricken high school chemistry teacher makes the drastic decision to start cooking meth to leave his family some financial security upon his death.
You will follow his incredible journey as he chooses the life of crime that leads to the launch of an enormously successful business. But, White is forced to contend with various forces in the criminal world, including his ex-student, Jesse Pinkman.
Creator: Paul Abbott, John Wells
Director: Iain B. Macdonald, Mark Mylod, Christopher Chulack.
Writers: Paul Abbott, John Wells, Nancy M. Pimental.
Cast: William H. Macy, Emmy Rossum, Jeremy Allen, Ethan Cutkosky, Emma Kenney.
IMDb Rating: 8.5/10
A fiercely engaging and fearlessly twisted series. The critically acclaimed show Shameless, starring Emmy Rossum and William H. Macy, is a fierce, funny, and unapologetic look at a broken family living on Chicago's South Side.
As their alcoholic father Frank staggers from one misadventure to another, siblings Fiona (Rossum), Lip (Jeremy Allen White), Ian (Cameron Monaghan), Debbie (Emma Kenney), and Carl (Ethan Cutkosky) must try to keep things together.
Creator: Ronan Bennett
Director: James McTeigue, Kate Woods
Writers: Michael Bond, Amy Louise Johnson, Michael Petroni, Kelly Wiles.
Cast: Kano, Ashley Walters, Michael Ward, Shone Romulus, Little Simz.
IMDb Rating: 8.4/10
Dushane has it all. He's young, handsome, and rich, thanks to his drug business. His best friend, Sully, is loyal, but their partnership isn't as solid as he thinks.
As spring turns to summer, they embark on a journey into a violent underworld of rival gangs. When they eventually cross wires with major player Bobby Raikes, a local drug lord, the friends find themselves in a savage battle to stay alive.
Creators: Vince Gilligan, Peter Gould
Director: Vince Gilligan, Thomas Schnauz, Peter Gould.
Writers: Vince Gilligan, Peter Gould, Gordon Smith.
Cast: Vince Gilligan, Jonathan Banks, Rhea Seehorn, Patrick Faban, Tony Dalton.
IMDb Rating: 8.8/10
In the dark comedy Better Call Saul, Bob Odenkirk plays Jimmy McGill, an Albuquerque lawyer with a modest practice. This program is a prequel to the hit series Breaking Bad.
It focuses on the trials and tribulations of criminal lawyer, Saul Goodman, and follows the evolution of Jimmy McGill into Saul Goodman. Discover how Jimmy first became a lawyer in Albuquerque and fell into his promising career as a con artist.
Director: Audu Paden, W. Scott Forbes
Writers:  George Doty IV, Audu Paden.
Cast: Todd Haberkorn, Cindy Robinson, Jamieson Price, Stephanie Sheh, Laura Bailey.
IMDb Rating: 7.9/10
The plot revolves around the boarding school for the teenage children of fairytale legends. Long-time roommate rivals Apple White, and Raven Queen are both in line to become the next "Fairy Godmother" at their alma mater.
When Apple begs for Raven's help in breaking her spell, the two are forced to work together because if the curse isn't broken before Legacy Day, their two destinies will be sealed forever.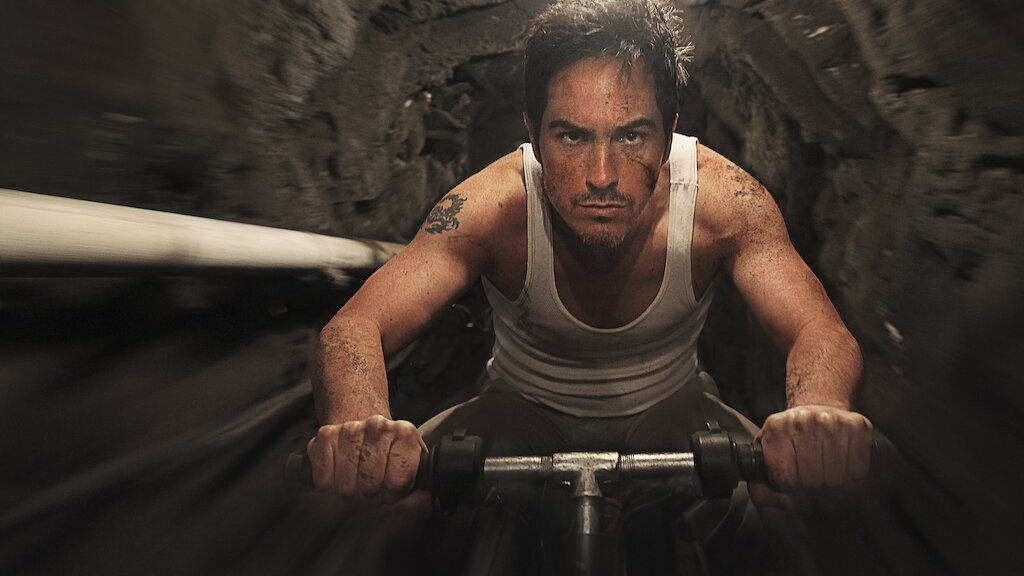 Creator: Luis Zelkowicz
Director: Carlos Santos, Nicolas Di Blasi
Writers: Juan Manuel, Iris Dubs.
Cast: Julio Bracho, Itati Cantoral, Mauricio Ochmann, Fernando Noriega, Sergio Basanez.
IMDb Rating: 6.9/10
The acclaimed television series El Chema, which follows Mexican drug dealer José "El Chema" Avilés, continues with the new spin-off series: El Chema, on Netflix. Inspired by true events, El Chema tells the story of the most notorious drug kingpin the world had ever seen.
It's a complex story about an ambitious man who knows there is no limit to his potential but, he will learn that power doesn't always come without consequence.
Creator: Jenna Bans.
Director: Michael Weaver, Eric Tignini
Writers: Jenna Bans
Cast: Reta, Mae Whitman, Christina Hendricks, Reno Wilson, Manny Montana.
IMDb Rating: 7.8/10
Meet three suburban moms who suddenly find themselves in desperate circumstances. When the women grow weary of living under their husbands' thumb, they band together to take their power back in this comedy-infused crime thriller.
They stick up for themselves by robbing the local supermarket at gunpoint. But they get in trouble when one of them is no more anonymous, and the loot is far more than they expected.
Director: Jessy Terrero
Writers: Kisha Tikina, Ari Maniel Cruz, Jorge Dorantes.
Cast: Nicky Jam, Jose Caro, Alexon Duprey, Mariana Monclova, Jose Arroyo.
IMDb Rating: 7.8/10
Nicky Jam had an unconventional childhood, as his family lived in a dangerous city, where he was immersed in the drug world that surrounded him.
It would be in his native Puerto Rico that he would discover his affinity for urban music. The documentary: Nicky Jam: El Ganador recounts the rapper's hardships and triumphs that have led him to international fame.
Director: Carlos Armella
Writers: Natasha Ybarra Klor.
Cast: Jessica Maldonado, Kate del Castillo, Sean Penn, Marianne Sauvage, Eric del Castillo.
IMDb Rating: 6.9/10
Get the whole story behind one of the most notorious drug lords in history, from the Hollywood star who brought them together.
The Day I Met El Chapo gives voice to Mexican actress Kate del Castillo, in an unprecedented, personal account of a true bombshell story that made headlines around the world.
Complete with never-before-seen footage and exclusive details, this is Kate's version of events from her point of view.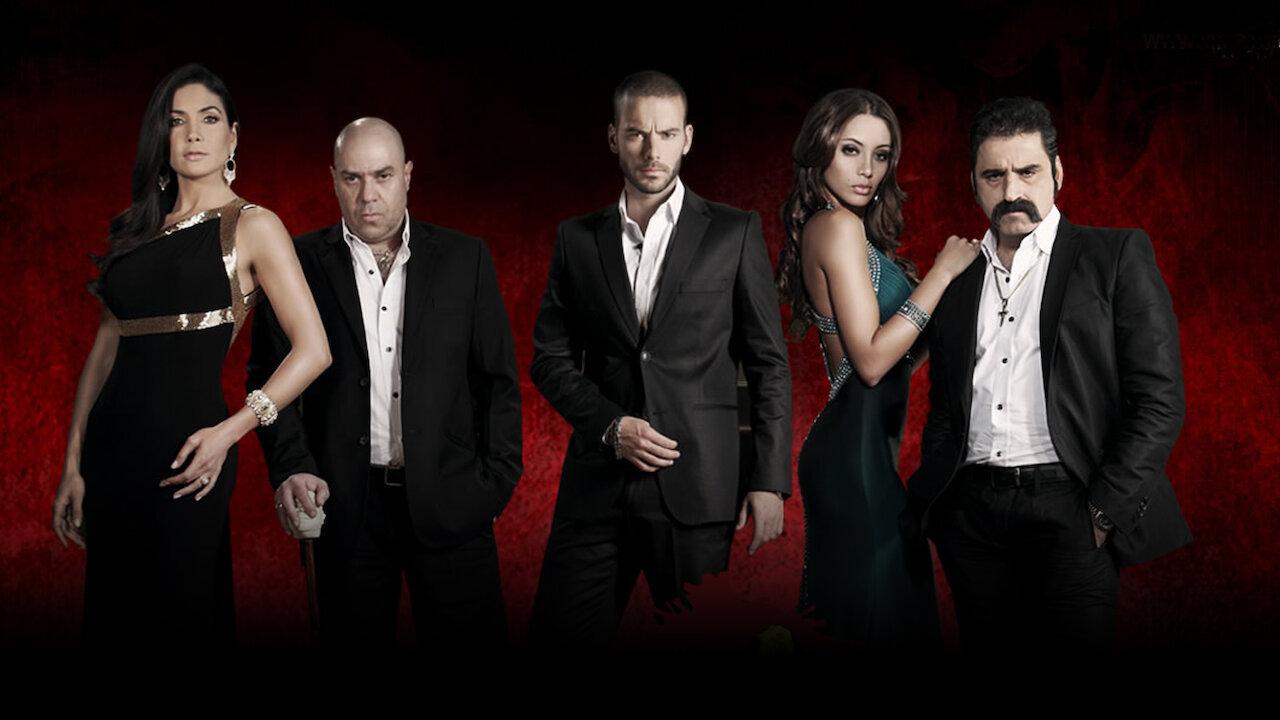 Creator: Bill Gallagher
Director: Andres Baiz, Magdalena La Rotta, Javier Mejia
Writers: Jorg Hiller, Andres Lopez
Cast: Robinson Diaz, Diego Cadavid, Carolina Guerra, Patricia Manterola, Jhon Alex Toro.
IMDb Rating: 6.8/10
After telling the story of his life in El cartel 1, Pepe Cadena continues to tell how powerful drug traffickers in Colombia ended up falling to justice.
Their power is maintained for years until the balance of illegal interests changes. Discover how the most dangerous business on the planet was ruled by a group of drug lords who arrived precisely from the most unlikely place: a conservative and religious town called Medellin.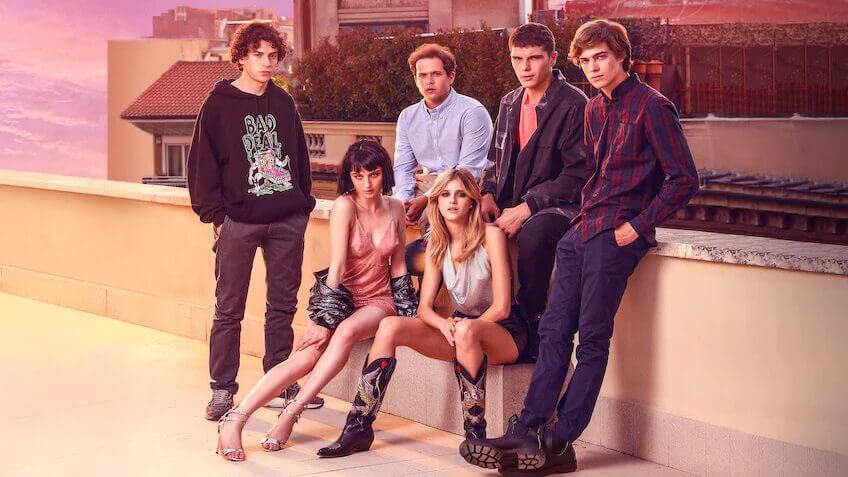 Creator: Antonio Le Fosse, Giacomo Mazzariol, Marco Raspanti
Director: Andrea De Sica, Letizia Lamartire.
Writers: Antonio Le Fosse, Giacomo Mazzariol
Cast: Alice Pagani, Chabeli Sastre, Benedetta Porcaroli, Galatea Ranzi, Brando Pacitto.
IMDb Rating: 6.8/10
Baby – is a story that explores the unseen lives of Roman high schoolers. Against the backdrop of privileged romance, uncomfortable awakenings, and mysterious disappearances, the series exposes an unsettling world where everyone must figure out who they are and what they want – all while testing the boundaries between right and wrong.
See what happens when they throw out the rule book and follow their own rules.
Creator: Piet Matthys
Director: Joel Vanhoebrouck, Eshref Reybrouck, Cecilia Verheyden.
Writers: Piet Matthys, Nico Moolenaar.
Cast: Frank Lammers, Tom Waes, Elise Schaap, Manou Kersting, Ruth Becquart.
IMDb Rating: 7.8/10
Based on the actual events, this gritty crime saga follows two undercover agents who pose as campers in an attempt to take down a drug trafficking ring. Can they maintain their cover while getting closer to the kingpin? Find out if they're able to complete their mission in this cautionary tale of trust and consequences, ultimately based on truth.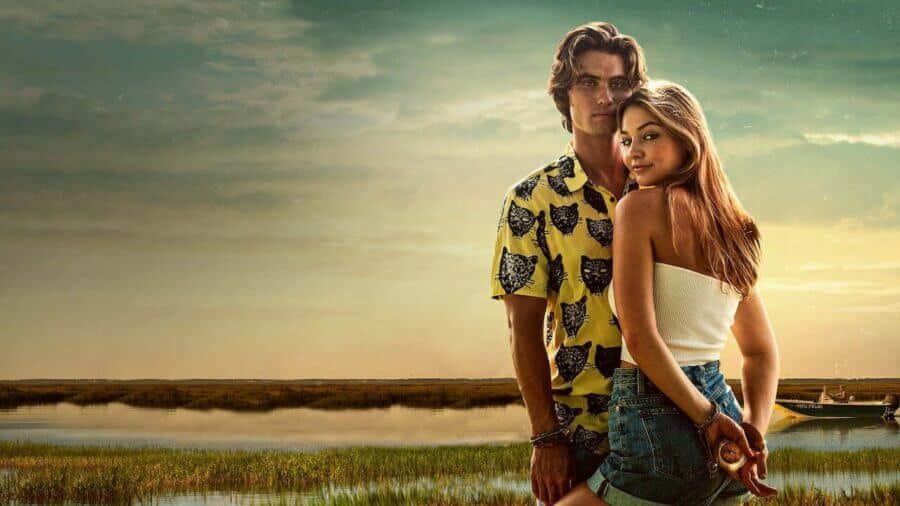 Creator: Shannon Burke, Jonas Pate, Josh Pate
Director: Jonas Pate, Valerie Weiss.
Writers: Shannon Burke, Jonas Pate
Cast: Madelyn Cline, Chase Stokes, J.D., Madison Bailey, Rudy Pankow
IMDb Rating: 7.6/10
Drama series about a group of rebellious teens on the run from the law in North Carolina. As they try to dodge the authorities, the gang, nicknamed The Outsiders, encounter tension among themselves.
The search for answers sends them deep into the Outer Banks' underworld and beyond, where they begin to confront trauma buried in each other. Hang on tight as you ride this wave of thrilling twists, shocking secrets and unexpected revelations.
Creator: Aitor Gabilondo
Director: Oskar Santos, Alfonso Arandia, Mar Olid.
Writers: Aitor Gabilondo, Manuel Rivas
Cast: Alex Gonzalez, Jose Coronado, Luis Zahera, Claudia Traisac, Pilar Castro.
IMDb Rating: 7.5/10
Nemo Bandeira has built a clean businessman's facade; he is the most important drug trafficker in the area. But not even Nemo imagines one day he will be diagnosed with Alzheimer's disease.
In this climate of uncertainty, tensions within his business escalate while those closest to him start to think who might succeed him. Unauthorized Living poses fascinating questions and will leave you on the edge of your seat until its final moments.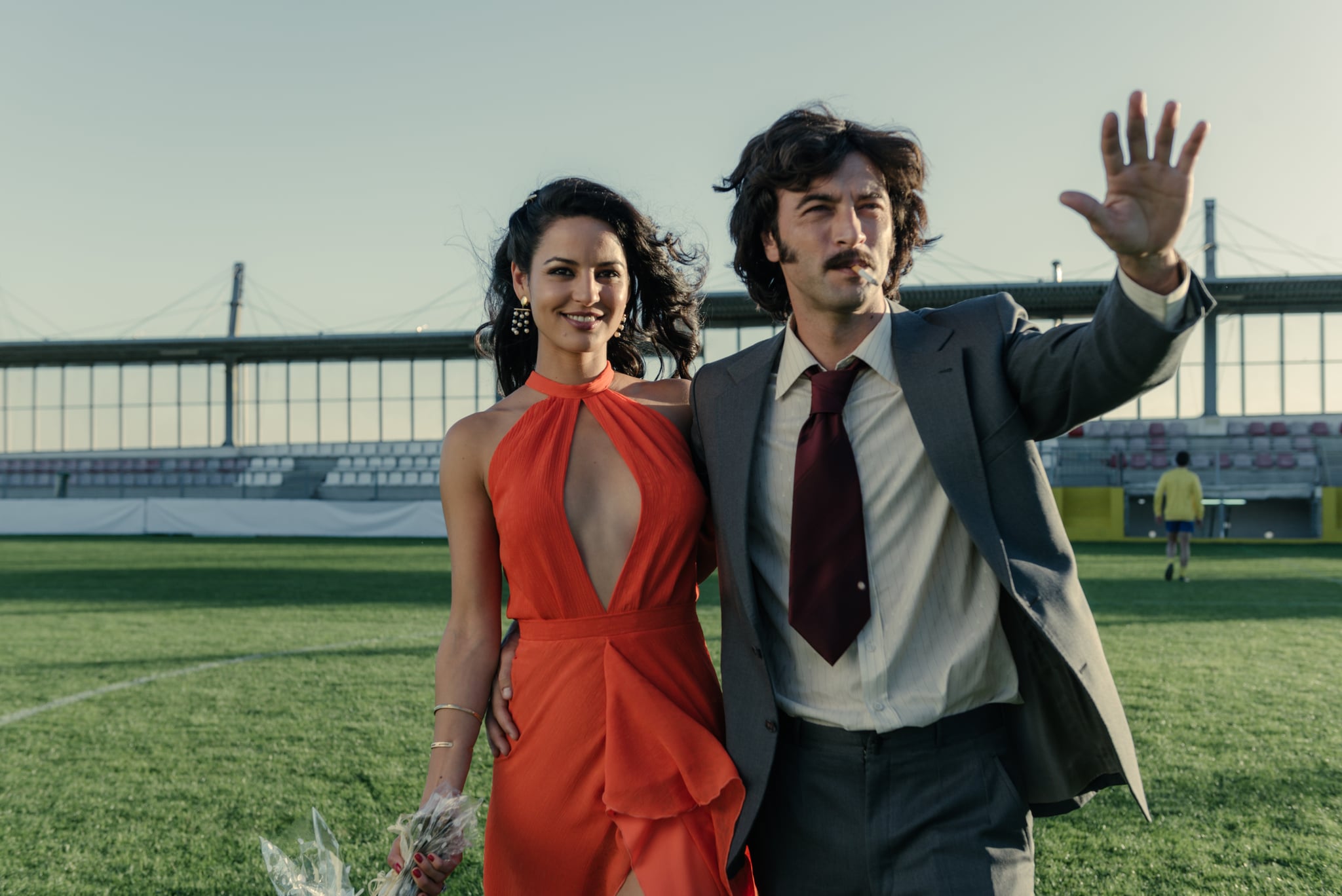 Director: Carlos Sedes, Jorge Torregrossa
Writers: Ramon Campos, Nacho Carretero
Cast: Tristan Ulloa, Javier Rey, Antonio Duran, Carlos Blanco, Isabel Naveira.
IMDb Rating: 7.9/10
In the 1980s Galicia, the fishing sector was transformed, and many of the shipowners became heavily indebted. This situation became favorable for the start of activities such as drug trafficking and smuggling, which nurtured the local economy and helped change many lives.
Based on a true story, Cocaine Coast tells the story about how key players in the Galician underworld dealt drugs to finance their fishing business.
Creator: Arturo Perez-Reverte
Director: Carlos Cock, Alvaro Curiel, Pavel Vazquez.
Writers: Carlos Algara, Esther Feldman, Sandra Finkelstain.
Cast: Renata Notni, Sebastian Rulli, Cassandra Sanchez, Manuel Balbi, Juan Pablo Gil.
IMDb Rating: 6.9/10
Miguel returns to the country of his birth, Mexico, and becomes head of his family's once-powerful cartel. But before he can take control of the criminal network, Miguel must survive a spirited attempt by his uncle to seize power.
In this thrilling drama series, a lone warrior must forge alliances with unlikely partners and use all his cunning to fight the forces against his rule in his beloved homeland.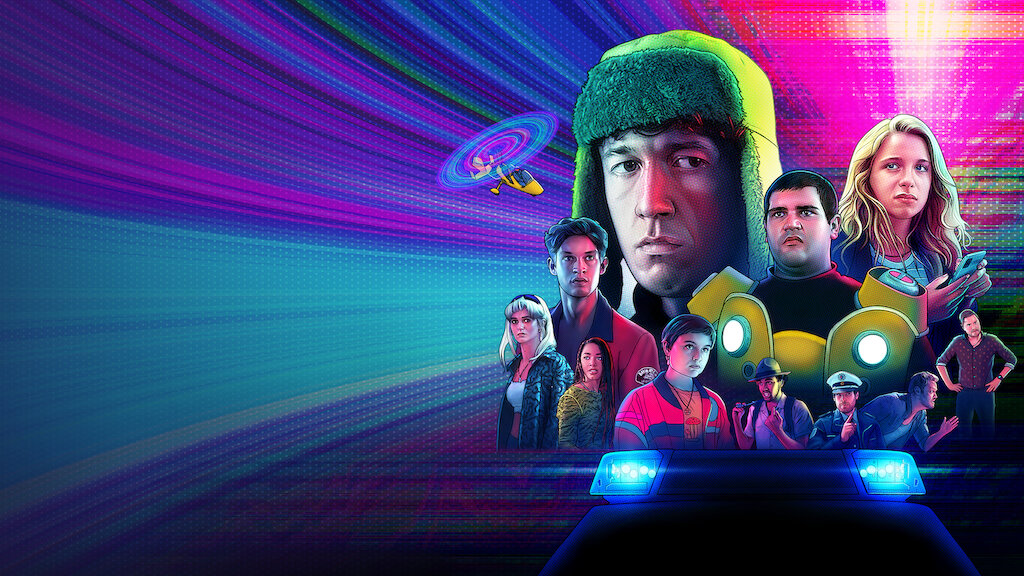 Creators: Philipp Kassbohrer, Matthias Murmann
Director: Arne Feldhusen, Lars Montag, Mia Spengler.
Writers: Philipp Kässbohrer, Mathias Murmann, Sebastian Colley.
Cast: Danilo Kamperidis, Maximilian Mundt, Damian Hardung, Lena Klenke, Leonie Wesselow.
IMDb Rating: 7.9/10
Life gets complicated fast when your name goes viral on the Dark Web! Smart and fearless high school senior Moritz plots to win back his ex-girlfriend by becoming the biggest drug dealer in all of Germany.
With help from his best friend, Lenny, he sets up an online pharmacy and gets to work. But before they know it, they're up against real, hardcore criminals and must fight to survive.

Director: Steven Grandison, Dickon Le Marchant.
Cast: Sergio Gomez, Jose Luis Fernando, Michael Beach.
IMDb Rating: 6.6/10
With the supply of illegal drugs growing at alarming rates, Narcoworld takes an in-depth look at the illegal drug business from both sides of the law.
Narcoworld is a compelling series that explores the dangerous business of narcotics. Explore the extreme highs and the crushing lows of the narcotics trade through in-depth interviews with criminals, cops, and producers in various locations around the world.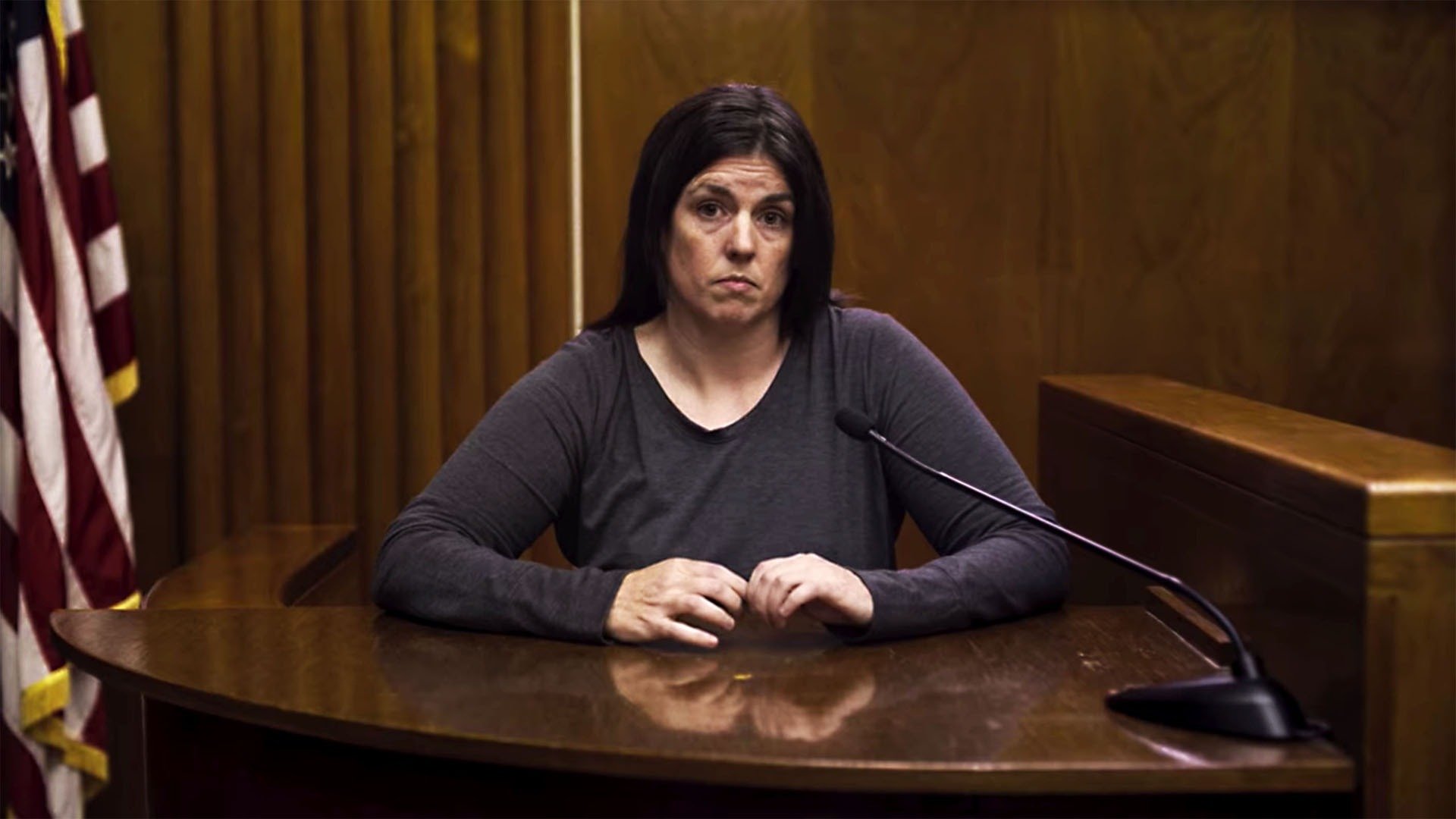 Director: Erin Lee Carr
Cast: Karl Kenzler, Shannon O'Neill, Daniel Marx, Paul Solotaroff, Shawn Musgrave.
IMDb Rating: 7.0/10
When Massachusetts state crime lab chemist Sonja Farak was arrested in 2013 for tampering with evidence, it was soon discovered that the drugs she had been using weren't from evidence.
They were from the lab. This documentary series reveals how it took almost a decade to uncover the truth behind these crimes and their far-reaching implications on the state's criminal justice system.
Director: Carlos Moreno
Writers: Johny Alexander, Karen Rodriguez
Cast: Ana Maria Perez, Laura Rodriguez, Maia Landaburu, Angelica Blandon, Gustavo Angarita Jr.
IMDb Rating: 5.7/10
Watch on Netflix Origins is a 70-minute documentary miniseries that tells the story of David Rodriguez, alias 'Don Snitch', a convicted drug trafficker.
He together with his partner Alex Saab, led one of the largest international drug cartels in history: 'The Snitches Cartel'. This is a fascinating fictionalized account of events from the early days of cocaine trafficking until it became an international business.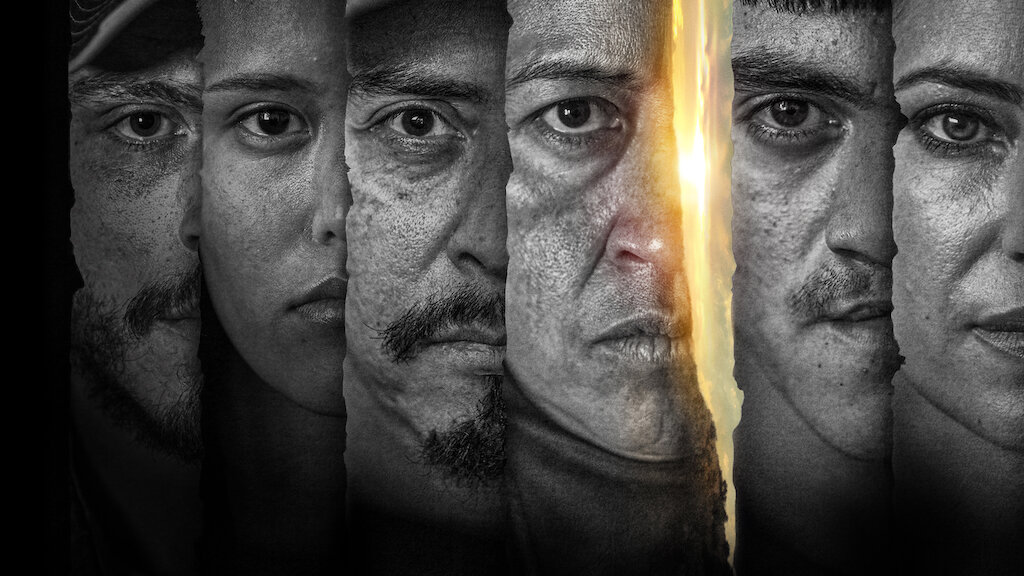 Director: Alvaro Curiel, Mariana Chenillo.
Writers: Monika Revilla, James Schamus.
Cast: Everardo Arzate, Jero Medina, Areli Gonzalez, Mercedes Hernandez, Martin Peralta.
IMDb Rating: 7.1/10
Set in the U.S.-Mexico border town of Allende, Somos is an attention-grabbing, semi-sequel to Netflix's Narcos. It cleverly explores the origin of the powerful cartels that haunt Mexico and America at a time when all eyes are on the border. This series, based on true events, will keep you on your toes with the constant pull between suspense and corruption.
Conclusion
Though you can watch anything and everything on Netflix, including comedy, thriller, horror shows, Cop Shows, suspense, classic, cartoon, action, romance, stand up shows, sci-fi, reality shows, cooking shows, detective shows, emotional drama, Marvel shows, and documentaries – its time to enjoy the best cartel shows on Netflix.
The cartel shows might be fictional, but they often represent the world of drugs, arms, and human trafficking very well. If you're a Netflix fan, we hope our list of the best cartel shows on Netflix will help you decide among the many options out there.