Netflix is working on providing a healthy, safe, and possibly covid-free environment to its crew. The streaming giant wants every single cast and crew member to get the first dose of the Covid vaccine immediately.
If you are or want to appear on a Netflix show or word behind the camera, you need to get vaccinated for Covid immediately.
Now, you can rest assured that Netflix is not only working to provide you the best shows or the best movies but it is also interested in ascertaining the security of its members too.
With the elevated reports of Delta variant cases as being the most prominent one, Netflix has taken immediate action as a preventive stance.
By specifying that each and every cast and crew member needs to be vaccinated, Netflix has become the first Hollywood studio to take a firm stand against the spear of Delta variant Covid.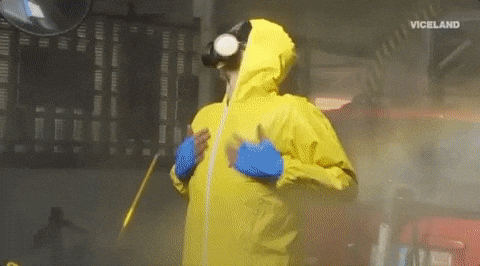 This new development is specifically applied to anyone working in 'Zone A'. It was formulated to keep the production operating during the pandemic. Simply stating, Zone A is the production area where cast and crew members operate physically.
This move will be followed by mandatory vaccines across UK production so one can say that the mandatory vaccine in US Netflix sets is the first step towards a global vaccination drive.
The reason for this mandatory requirement is the result of a previous meeting of the major Hollywood studios which made it possible for the producers "to implement mandatory vaccination policies for casts and crew in Zone A on a production-by-production basis," as provided by an update by the Directors Guild of America to its members.
As the fourth wave of covid fueled by Delta variant and resistance to getting vaccinated has hit the United States. According to the latest reports by the Center for Disease Control and Prevention (CDC), there has been an increase in reported cases in 90% of states.
As the Delta variant, a.k.a. B.1.617.2, makes up 82.2% of all COVID-19 cases in the US, there is an immediate need to cater to the resistance to vaccines by the public.
Though businesses are operating under strict guidelines, vaccination is the ultimate solution if we wish that things will get back to normal again.
The recent surge in cases changed the recommendation of the CDC and the citizen (regardless of their vaccination status) are urged to wear face-covering or masks in public spaces. Indoor spaces such as offices, restaurants, salons, markets, schools, theatres, studios, and sets are the high-risk transmission sites.
Covid-19 infections still remain the most threatening concern to production. The filming of season 2 of Bridgeton was paused in July when two of the crew members were tested positive.
As vaccination provides a chance to attain some level of normalcy, Netflix's move in the US will be implemented in the UK next followed by the same approach on all other operating sets.