If you are in the mood to find out how to catch a criminal, how to solve a heist mystery, or how to get away with murders, we have come up with our picks of the best crime shows on Netflix Canada to satisfy your cravings for thrill and suspense of criminal investigations.
Most of these picks are regarded as the best shows on Netflix Canada, so you cannot miss them. So grab your snacks and get ready for the rollercoaster ride of crime, murder, robbery, drug, laundering, greed, and gruesome killings.
Best Crime Shows on Netflix Canada [Updated 2022]
IMDB Rating: 8.8/10
Director: Steven Knight
Cast: Cillian Murphy, Sam Neill, Helen McCrory
No of Seasons: 5 Seasons
Peaky Blinders is an epic drama about an Irish Traveller or Romani criminal family set in Birmingham, England, in 1919, a few months after World War I ended in November 1918.
The plot revolves around the Peaky Blinders gang and Tommy Shelby, their ambitious and crafty boss who will do anything in their power to win.
IMDB Rating: 8.0/10
Director(s): Jon Bokenkamp
Cast: James Spader, Megan Boone, Diego Klattenhoff
No of Seasons: 9 Seasons
Raymond "Red" Reddington, a former US Navy commander, turned high-profile criminal who eludes arrest for decades, willingly surrenders to the FBI.
How Red was able to elude arrest and why he finally surrendered is the prime focus of the story making it one of the best crime shows on Netflix Canada.
IMDB Rating: 7.9/10
Director(s): Derek Simonds
Cast: Bill Pullman, Jessica Hecht, Dohn Norwood
No of Seasons: 4 Seasons
The main focus of this anthology series is to find out why and how ordinary people commit brutal acts of violence. The story follows the life of a young mother who experiences a fit of rage and starts to commit a violent act.
To her horror, she does not know why she is committing these horrible crimes. 
IMDB Rating: 8.0/10
Director(s): Joshua John Miller, M.A. Fortin
Cast: Alice Braga, Veronica Falcón, Justina Machado
No of Seasons: 5 Seasons
Teresa Mendoza is a humble Mexican lady who becomes filthy rich by creating a large drug business. Mendoza is a resident of Culiacán, a neighborhood in Sinaloa, Mexico.
She falls in love with a drug cartel member and attempts to climb above her poor circumstances. The struggles associated with reforming life are the story's focus, making it one of the best crime shows on Netflix Canada.
IMDB Rating: 7.4/10
Director(s): Carlos Montero, Darío Madrona
Cast: Itzan Escamilla, Miguel Bernardeau, Danna Paola
No of Seasons: 4 Seasons
When three working-class adolescents enroll at an elite private school in Spain, they clash with the rich pupils, resulting in a murder.
The conflict between those who have everything and those who have nothing results in a perfect storm that culminates in a murder providing you with an insight into what can go wrong in an institutional setting.
IMDB Rating: 8.0/10
Director(s): Laeta Kalogridis
Cast: Chris Conner, Renée Elise Goldsberry, Dichen Lachman
No of Seasons: 2 Seasons
Altered Carbon occurs in the twenty-third century when the human mind has been digitized and the soul may be transferred from one body to another.
Takeshi Kovacs, a former elite interplanetary fighter known as an Envoy who has been imprisoned for 250 years, is downloaded into a future that he attempted to prevent.
IMDB Rating: 7.8/10
Director(s): Jenna Bans
Cast: Christina Hendricks, Retta, Mae Whitman
No of Seasons: 4 Seasons
The series follows three women from suburban Michigan, two of whom are sisters, struggling to make ends meet. Finally, they've had enough of having everything taken away from them.
So, they plan an unusual robbery by stealing a supermarket, only to find out that they're in for more than they bargained for.
IMDB Rating: 8.8/10
Director(s): Vince Gilligan, Peter Gould
Cast: Bob Odenkirk, Jonathan Banks, Rhea Seehorn
No of Seasons: 5 Seasons
James 'Jimmy' McGill's transition from con artist to a reputable lawyer is the episode's subject. It is a spinoff and prequel to the popular television series 'Breaking Bad.'
Better Call Saul tells the narrative of Jimmy's day-to-day transformation into Saul Godman's persona. Saul is a criminal lawyer who represents drug traffickers.
IMDB Rating: 8.1/10
Director(s): Jed Mercurio
Cast: Richard Madden, Sophie Rundle, Vincent Franklin
No of Seasons: 1 Season
The series follows the lives of a bodyguard who has lately been assigned to defend the Home Secretary. He has the ability to protect his charge as a combat veteran.
The Home Secretary (HS) is an ambitious politician with opposing political ideologies. However, due to his moral conflict and professional duty to protect her, he is at odds with her as their relationship progresses.
IMDB Rating: 9.4/10
Directors: Vince Gilligan
Cast: Bryan Cranston, Aaron Paul, Anna Gunn
No of Seasons: 5 Season
Breaking Bad is a drama series set in Albuquerque, New Mexico, between 2008 and 2010. It follows Walter White, a timid high school chemistry teacher who develops into a vicious participant in the local methamphetamine drug trade after being diagnosed with terminal lung cancer.
IMDB Rating: 6.8/10
Director(s): N/A
Cast: Carey Mulligan, Nathaniel Martello-White, Hayley Squires
No of Seasons: 1 Season
Max, a LA cab driver, is about to retire after a tough day when Vincent, a sharp-suited businessman, offers him $600 to make five stops. That is until Vincent reveals himself to be a ruthless hitman, and each of those stops involves a hit.
Max begins to worry if he'll survive to see the morning as the night progresses, as the police and the FBI pursue the couple.
IMDB Rating: 8.1/10
Director(s): Jeff Davis
Cast: Matthew Gray Gubler, Kirsten Vangsness, A.J. Cook
No of Seasons: 15 Seasons
The program follows a squad of FBI criminal profilers that work for the Behavioral Analysis Unit (BAU), which uses behavioral analysis and profiling to investigate crimes and track down offenders.
If you are a fan of getting to the basics of a criminal's personality and why they are committing horrendous crimes, Criminal Minds is the perfect show for you.
IMDB Rating: 8.0/10
Director(s): Liz Feldman
Cast: Christina Applegate, Linda Cardellini, James Marsden
No of Seasons: 2 Seasons
It's about a friendship between Jen and Judy that grows. Jen is a newly widowed real estate agent in Laguna Beach, California, who uses counseling, fitness, and other techniques to cope with her grief.
She expresses her sadness via rage and hatred. These emotions and the show's story make it one of the best crime shows on Netflix Canada, so don't miss it.
IMDB Rating: 8.5/10
Director(s): Richie Mehta
Cast: Shefali Shah, Rajesh Tailang, Rasika Dugal
No of Seasons: 1 Season
If you are looking for an amazing investigation series, Delhi Crimes should be on your must-watch list. It allows the story of a gang rape case in India. The Deputy Commissioner of Police named Vartika Chaturvedi is assigned the case.
He has to find the culprits involved in the death and assault of the female victim and lock them behind bars. As the story covers one of the most prominent crimes in India, Delhi Crime is one of the best true crime shows on Netflix Canada.
IMDB Rating: 7.5/10
Director(s): David Guggenheim
Cast: Kiefer Sutherland, Adan Canto, Italia Ricci
No of Seasons: 3 Seasons
An explosion destroys the Capitol Building on the night of the State of the Union, killing everyone in the line of succession save Secretary of Housing and Urban Development Thomas Kirkman, who had been appointed the designated survivor.
16. Dirty John
IMDB Rating: 7.2/10
Director(s): Alexandra Cunningham
Cast: Connie Britton, Christian Slater, Eric Bana
No of Seasons: 2 Seasons
Dirty John is a real crime narrative about John Meehan's life and exploits. Christopher Goffard, a reporter for the Los Angeles Times, first learned about Meehan when police in Newport Beach were investigating a suspected murder.
Goffard uncovered a strange network of deception and cruelty while researching, making it one of the best crime shows on Netflix Canada.
IMDB Rating: 7.1/10
Director(s): N/A
Cast: Friederike Becht, August Diehl, Wotan Wilke Möhring
No of Seasons: 1 Season
Jean-Baptiste Grenouille is one of the best perfumers of 18th-century France, with an extraordinary aptitude for detecting smells.
He becomes fixated on catching an elusive fragrance: the perfume of a young lady. When the remains of 12 young ladies are discovered, his hunt takes a fatal turn, and families hurry to lock up their daughters.
IMDB Rating: 7.9/10
Director(s): N/A
Cast: Takehiro Hira, Kelly Macdonald, Justin Long
No of Seasons: 1 Season
It's a British-Japanese series about a cop who travels to London to pursue his brother, who has been charged with murder.
It follows a series of twists and turns that show corruption and conspiracy among officers and the criminals with whom they are covertly linked.
Read More: Best British Shows on Netflix Canada Right Now
IMDB Rating: 8.1/10
Director(s): Peter Nowalk
Cast: Viola Davis, Billy Brown, Alfred Enoch
No of Seasons: 6 Seasons
A group of ambitious law students and their genius criminal defense professor become entangled in a bizarre murder plot that threatens to alter their lives forever.
How they will deal with the change is the story's focus that can hook you to the suspense and thrill of a murder investigation.
IMDB Rating: 7.9/10
Director(s): Philipp Kässbohrer, Matthias Murmann
Cast: Maximilian Mundt, Danilo Kamperidis, Lena Klenke
No of Seasons: 3 Seasons
A geeky teen's attempt to win back his foreign-returned fiancée, who is now seeking new adventures, drives him into the business of selling narcotics on the dark web,
He eventually becomes one of Europe's youngest and largest drug traffickers. The story is an apt reflection of everything that goes into the making of a drug lord.
21. L.A's Finest
IMDB Rating: 6.1/10
Director(s): Brandon Margolis, Brandon Sonnier
Cast: Jessica Alba, Gabrielle Union, Duane Martin
No of Seasons: 2 Seasons
After the huge success of Bad Boys, its spin-off L.A's Finest will be available on Netflix to entertain you. The story revolves around two detectives who are working for the Los Angeles Police Department.
The otherwise serious job is full of quirks and fun as the detective figures out how to make the best of the situation and be a better detective.
IMDB Rating: 8.1/10
Director(s): N/A
Cast: Myung-Min Kim, Kim Bum, Hye-young Ryu
No of Seasons: 1 Season
A famous legal professor and his pupils become embroiled in an extraordinary lawsuit. Yang Jong-Hoon worked as a prosecutor in the past.
He is currently a professor at one of the country's most prominent legal schools. So naturally, students dislike him, but Yang Jong-Hoon seems unconcerned about what they think of him.
IMDB Rating: 7.5/10
Director(s): George Kay
Cast: Omar Sy, Ludivine Sagnier, Clotilde Hesme
No of Seasons: 2 Seasons
Assane Dopis is a professional thief. He immigrated from Senegal to France in an attempt to better life for his child. Instead, he steals a diamond necklace worn by Marie Antoinette from the Louvre.
The second season of this successful series will involve another heist. Perfect planning to seamless execution, that's what makes a robbery successful, and Assane is the master of the game.
IMDB Rating: 8.2/10
Director: Álex Pina
Cast: Úrsula Corberó, Álvaro Morte, Itziar Ituño
No of Seasons: 5 Seasons
The Spanish program is centred on the persona of 'The Professor,' a criminal genius. He intended to carry off the world's greatest theft by printing billions of euros at Spain's Royal Mint.
He enlists the help of eight persons with specialized skills to carry out the plan. As a result, his recruits stand to gain a lot more than they stand to lose.
While the thieves prepare for the robbery, police are trying to find a method to apprehend 'The Professor.'
IMDB Rating: 8.6/10
Director(s): Joe Penhall
Cast: Jonathan Groff, Holt McCallany, Anna Torv
No of Seasons: 2 Seasons
The series follows FBI agents Holden Ford and Bill Tench, as well as psychologist Wendy Carr, who works at the FBI Academy in Quantico, Virginia, in the Behavioral Science Unit of the Training Division.
If you are interested in the behind-action of an investigation, this show will keep you entertained for months. Under the production of acclaimed director David Fincher, Mind Hunter is definitely the best detective series on Netflix currently!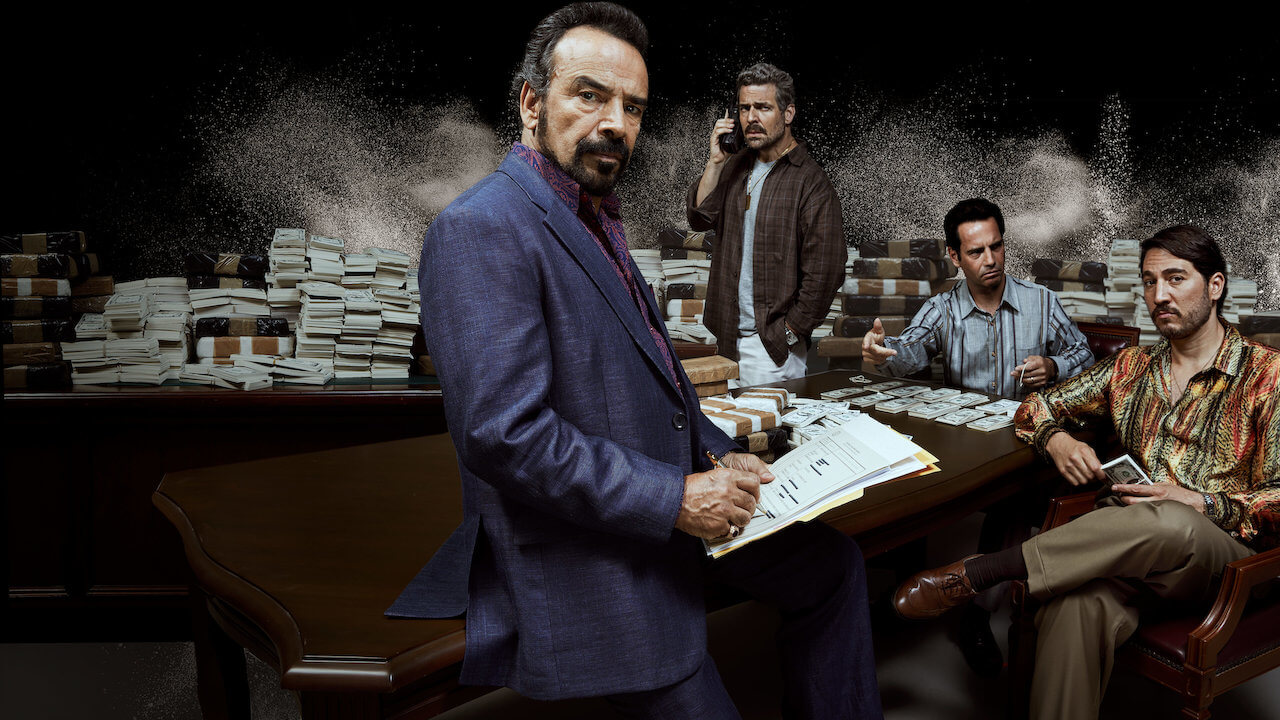 IMDB Rating: 8.8/10
Director(s): Carlo Bernard, Chris Brancato, Doug Miro
Cast: Pedro Pascal, Lizbeth Eden, Wagner Moura
No of Seasons: 3 Seasons
Considered one of the best and most popular shows on Netflix, you cannot forget the hype around Narcos. The story is based on the rise and fall of Pablo Escobar.
The Mexican drug lord became a billionaire by manufacturing and selling cocaine. The story is full of greed, action, suspense, thrill, drama, money, and emotion.
IMDB Rating: 8.4/10
Director(s): Bill Dubuque, Mark Williams
Cast: Jason Bateman, Laura Linney, Sofia Hublitz
No of Seasons: 3 Seasons
A family is dragged from Chicago to the Missouri Ozarks, where a financial advisor must launder money to appease a drug lord.
The story reflects the greed and risks humans take to get their hands on more and more money because easy money is never enough. It is one of the best crime TV shows on Netflix that you should definitely add to your list!
IMDB Rating: 8.6/10
Director(s): Varun Grover
Cast: Saif Ali Khan, Nawazuddin Siddiqui, Neeraj Kabi
No of Seasons: 2 Seasons
Sacred Games is one of the mind-boggling crime dramas on Netflix, set in Mumbai.
It explores the city's complex network of organized crime, corruption, politics, and espionage behind India's economic revival.
It's an epic masterpiece of remarkable depth and force that ties together the affluent, renowned, miserable, and murderous lives.
IMDB Rating: 7.6/10
Director(s): N/A
Cast: Evin Ahmad, Alexander Abdallah, Olle Sarri
No of Seasons: 2 Seasons
When computer entrepreneur Leya begins her business using illegal funds, she learns the hard way that there are no shortcuts to success without paying the price.
The Swedish language remake takes place ten years after the events of the film trilogy in Stockholm.
IMDB Rating: 7.9/10
Director(s): N/A
Cast: Juan Pablo Urrego, Amparo Grisales, Natasha Klauss
No of Seasons: 1 Season
Surviving Escobar spends most of its time after Escobar's death, and via JJ, it depicts the life of a dark knight without his lord.
Now that Escobar's reign of terror has come to an end, his right-hand man finds himself in prison, surrounded by adversaries, and on the wrong side of history.
IMDB Rating: 6.0/10
Director(s): Tom Bidwell
Cast: McKell David, Thaddea Graham, Jojo Macari
No of Seasons: 1 Season
The Irregulars are the often-neglected characters from the renowned series 'Sherlock Holmes.' They do the groundwork for the famous detective and provide him with essential information related to different cases.
This time they are the focus. London is going through dark times, and there is unknown terror. Will, the team, successfully identify and defeat the terror, or will they unleash something more terrible.
They have been invisible, forgotten, but now the responsibility of solving the case is on their shoulders. Will they rise to the opportunity or lose everything they hold dear? Will Sherlock Holmes help them or take credit for their work? We will find out soon.
IMDB Rating: 6.7/10
Director(s): N/A
Cast: Jason Chad Roth, Diego Martín Vásquez, Will Rodriguez
No of Seasons: 1 Season
Brenda, Renata, Olivia, Violeta, and Pamela, five young friends in the imaginary Colombian hamlet of "El Carmen," tell their stories.
They become further entangled in inextricable situations due to their association with drug lord Braulio Bermudez throughout the series.
IMDB Rating: 7.6/10
Director(s): N/A
Cast: Tahar Rahim, Billy Howle, Jenna Coleman
No of Seasons: 1 Season
If you are a fan of the crime drama series with a hint of thrill and adventure, 'The Serpent' is the perfect show for you. The story revolves around the disappearance of a young couple last seen alive at the apartment of Charles Sobhraj (a gem dealer).
A Dutch diplomat is investigating the case and falling deep into the criminal pieces of evidence's lair. With the horrendous crimes, the investigator put his career at stake to unfold the crimes of Charles.
The show is a thrilling attempt focusing on the investigation's ins and outs and the cat and mouse chase of the criminal and investigator.
IMDB Rating: 8.4/10
Director(s): Ronan Bennett
Cast: Ashley Walters, Kano, Shone Romulus
No of Seasons: 3 Seasons
Ra'Nell's suffering is chronicled throughout the series as he navigates the perils of living on the crime-ridden summerhouse estate after his mother, Lisa, is committed to a mental institution.
Ra'Nell is quiet and closed-off, despite his reputation on the estate for his erratic behavior after stabbing his violent father.
IMDB Rating: 8.9/10
Director(s): Ava DuVernay
Cast: Asante Blackk, Caleel Harris, Ethan Herisse
No of Seasons: 1 Season
'When They See Us,' 2019 miniseries, is based on the narrative of the world-famous miscarriages of justice case known as the Central Park Jogger.
It seeks to raise public awareness about common legal concerns such as the right to a fair trial, confession evidence, and the right to counsel/lawyer, making it one of the best crime shows on Netflix Canada.
IMDB Rating: 6.4/10
Director(s): José Ignacio Valenzuela
Cast: Manolo Cardona, Ginés García Millán, Carolina Miranda
No of Seasons: 2 Seasons
The Mexican secret thriller follows Alex Guzman's examination concerning the killing of his sister in the wake of being wrongly indicted for her death.
On a pleasant August day in 2001, Sara traveled with her sibling, her boyfriend Rodolfo Lazcano, and the remainder of his wealthy family.
After eighteen years, Alex is released from jail and promises to bring down Sara's actual executioner to find that everybody is a suspect.
IMDb Rating: 7.7/10
Director(s): Mary Harron
Cast: Sarah Gadon, Rebecca Liddiard, Edward Holcroft
No of Seasons: 1 Season
The true-crime drama follows the story of Grace Marks, whose mother dies, and her alcoholic father continually assaults her. She migrates to Canada in search of a job.
Grace Marks is later accused of murdering her boss (Thomas Kinnear) and the housekeeper (Nancy). She is imprisoned and serves 30 years in jail, and later is granted a pardon.
Could her personality be injured when young, which led to her acts? Or was it a form of revenge? Grace's story is dark and complicated.
IMDb Rating: 7.3/10
Director(s): Rike Jokela
Cast: Pihla Viitala, Mimosa Willamo, Lauri Tilkanen,
No of Seasons: 2 Seasons
For the first time after the loss of her dead husband, a police detective (Sofia Karppi) investigates the case of Anna, who was found murdered and the body dumped in a construction site.
In the following episodes, more bodies continue to be unveiled, one belonging to a police chief, and the investigative task becomes tough.
Deadwind is one of the best crime shows on Netflix Canada with a remarkable arc. It is a perfect fit for those who love Scandi noir thrillers.
IMDb Rating: 6.8/10
Director(s): Ole Endresen, Jens Jonsson
Cast: Adam Pålsson, Yasen Atour, Richard Dillane
No of Seasons: 2 Seasons
Adam Pålsson witnesses the cruel acts of Hugo Lundgren who is duct-taped to a fence. Everyone has gathered to see the hopeless boy. Little do they know he has a grenade tied to his mouth.
But before Adam gets off the crowd in an attempt to save the boy, the grenade explodes. The murder is connected to Hugo's great friend Ibra whom they quarreled earlier in the day.
IMDb Rating: 6.8/10
Director(s): Derek Doneen, Martin Desmond Roe, Nick Frew
Cast: William Guirola, Emree Franklin, Kate Watson
No of Seasons: 1 Season
Meet Heather Tallchief, who aids a criminal into scooping $3.1 million from the hands of a heavily armored truck in Las Vegas.
The act pushes Joe Dushek, an FBI agent, to conduct a tough investigation to track down the criminals, and Heather gets into the fire.
Heist is one of the best crime shows on Netflix Canada, which you can repeatedly watch without switching to monotony.
IMDb Rating: 7.7/10
Director(s): Jin-min Kim
Cast: Park Ju-hyun, Kim Dong-hee, Jung Da-bin
No of Seasons: 1 Season
Kim Dong-hee, who always tops in his class, maintains a low profile, which is only a mask that allows him to carry out his Missions. He attempts to run a risky business to pay for his fees.
Kim lets Park Ju-Hyun, who comes from a wealthy family but hates to be associated with their family business. She does not need money but is lured by how Kim continually becomes rich as days goes by.
But no sooner, their classmate whom they allowed in the business is caught up by the law enforcement. The show is a great comedy worth watching.
IMDb Rating: 6.8/10
Director(s): Lino Escalera, Carlos Sedes,
Cast: Ivana Baquero, Jon Kortajarena, Alejandra Onieva
No of Seasons: 2 Seasons
High Seas thriller takes place in the 1940s. Two sisters, Carolina and Eva, whose father has recently died travel by ship from Spain to Brazil. They soon become entangled with investigations of mysterious deaths on board.
One is of Luisa, who is thrown off the ship. And when the investigations start, a passenger confesses to be part of the barbaric act.
Could there be something fishy going on that is trying to be covered up? Watch this out on Netflix.
IMDb Rating: 7.9/10
Director(s): Zeynep Gunay Tan, Seren Yüce
Cast: Gökçe Bahadir, Asude Kalebek, Salih Bademci
No of Seasons: 2 Seasons
The Turkish drama follows a mother (Gökçe Bahadir) after 17 years imprisonment and is now ready to mend her relationship with her teenage daughter (Aside Kalebek).
Her rebellious daughter, living in an orphanage home, is not aware of this. Based on true events, the show got everyone's attention on life in Istanbul in the 1950s. You, too, can learn more about it.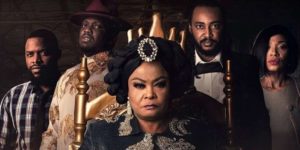 IMDb Rating: 6.2/10
Director(s): Kemi Adetiba
Cast: Sola Sobowale, Efa Iwara, Titi Kuti
No of Seasons: 1 Season
The political crime drama features Eniola Salami, an authoritative political figure. After five years, her return from exile seems to have had a rough impact on her.
The show is powered by revenge and regrets as she trends on a new path into legitimate political power.
It's easy to relate with Eniola, as the story is set in a compelling way to show how she struggles to gain the governorship. For those who love politics, King of Boys: The Return of the King is unbeatable.
IMDb Rating: 7.9/10
Director(s): Oriol Paulo
Cast: Aura Garrido, Mario Casas, Alexandra Jiménez
No of Seasons: 1 Season
Back to the pit hole!
After Mario Casas quarrels with a man and accidentally kills him, he and his wife want to forget the past and start all over. There seems to be a new dawn of happiness. However, this soon turns into a nightmare when a phone rings and their lives seem to get to a standstill.
There are new developments of their past secrets being unveiled. These are likely to tear them apart once more even though they try hard to prove their innocence.
IMDb Rating: 7.9/10
Director(s): Andrea Molaioli, Arnaldo Catinari
Cast: Alessandro Borghi, Giacomo Ferrara, Filippo Nigro
No of Seasons: 3 Seasons
If you love Italian stuff, here is a great nugget. Suburra has drawn inferences from the real-life events of an organized crime organization involving the city of Rome (Mafia Capitale).
His primary focus is on power clashes and the loop in organized crime by churchmen and politicians. Suburra: Blood on Rome is among the best crime shows on Netflix Canada that's damn addictive.
It's a must-watch for those inspired by dramas focusing on true events.
IMDB Rating: 7.8/10
Director(s): Piet Matthys
Cast: Tom Waes, Frank Lammers, Manou Kersting
No of Seasons: 3 Seasons
Undercover follows Maya Cobbina, a British lawyer, and her husband Nick Johnson are involved in a long-running legal battle to prove the innocence of US death row convict Rudy Jones.
The thrill and the fight for justice make it one of the best crime shows on Netflix Canada, so do give it a try.
IMDB Rating: 8.6/10
Directors: Reg Watson, Lara Radulovich, David Hannan
Cast: Danielle Cormack, Nicole da Silva, Kate Atkinson
No of Seasons: 9 Seasons
Wentworth is a dynamic, often confronting crime drama series that begins with Bea's incarceration. It's a modern re-imagining of Prisoner set in the present day. Wentworth Detention Centre was ruled by Bea Smith who was fearless and brave making it one of the true crime series on Netflix Canada.
But who was Bea Smith before she went to prison? How did a suburban wife and mother become an alpha dog with no rivals? Where did she get the confidence and fortitude to get there, and what misadventures and injustices fuelled her determination to do it?
IMDB Rating: 7.3/10
Director(s): N/A
Cast: Richard Armitage, Shaun Dooley, Siobhan Finneran
No of Seasons: 1 Season
A mystery stranger reveals the truth to a guy that has a catastrophic effect on his otherwise ideal life. The Stranger is a lady in her twenties who wears a baseball cap and is linked to additional mysteries as the series develops. As a result of the man's secret, his wife goes missing.
IMDB Rating: 8.8/10
Director(s): Baran bo Odar, Jantje Friese
Cast: Louis Hofmann, Oliver Masucci, Jördis Triebel
No of Seasons: 3 Seasons
Dark follows individuals from the fictitious German town of Winden as they search for the truth in the aftermath of a child's disappearance.
They investigate the ties that bind four separated families to uncover a nefarious time travel plot that spans multiple generations.
IMDB Rating: 6.8/10
Director(s): Aaron Martin
Cast: Christopher Jacot, Paula Brancati, Joanne Vannicola
No of Seasons: 4 Seasons
Each season centers on a masked murderer who kills their victims for an unexplained reason. The first season focused on the Executioner, a mysterious entity that terrorizes the imaginary hamlet of Waterbury, Canada.
The second season features a group of former summer camp counselors who return to a remote campsite to recover the body of a murder they committed, only to be singled out by an unknown killer.
The third season, Solstice, follows a group of neighbors hunted down around the summer solstice because they participated in failing to save a murder victim who was slain in front of their apartment complex a year before.
IMDB Rating: 8.2/10
Director(s): Dan Perrault, Tony Yacenda
Cast: Tyler Alvarez, Griffin Gluck, Jimmy Tatro
No of Seasons: 2 Seasons
The show is based on the aftermath of an expensive high school prank that left twenty-seven teacher automobiles damaged with phallic imagery.
It is a true-crime comedy that can make you question who the culprit is and how they are going to be identified. The story, concept, and suspense make it one of the best crime shows on Netflix Canada.
IMDB Rating: 7/10
Director(s): Daniel O'Hara
Cast: Cush Jumbo, James Nesbitt, Richard Armitage, Eddie Izzard, Jo Joyner, Youssef Kerkour, Sarah Parish, Daniel Francis, Andi Osho, Bethany Antonia, Rachel Andrews, Poppy Gilbert, Hyoie O'Grady, Ross Boatman
No of Seasons: 1 Season
Stay close is a mystery-based miniseries. Megan Pierce and Dave are two soulmates who live with their three great kids. Megan hides a big secret of her past that no one knows.
Ray Levine was a great documentary photographer in the past, but after his wife's death, he changed a lot. Michael Broome is a great detective stuck in a seventeen-year-old case where  Stewart Green and his son disappeared without any clue.
On the anniversary of Stewart's missing, another man disappeared, and Michael took the case in the hope of exorcising his demons. As he indulged in the case, many old secrets opened, risking the present relations.
IMDB Rating: 6.6/10
Director(s): Jay Dahl
Cast: Charles Coffey, John Ingram, Jim Mcintyre
No of Seasons: 2 Seasons
Catching Killers is a documentary-based crime series. Aileen Wuornos is a serial killer who went to the roads of Florida on a deadly trip in 1990. He left behind a serious number of people dead on the road.
The investigators behind the serial killer revealed some strange efforts and incidents they faced to catch a serial killer.
IMDB Rating: 7.1/10
Director(s): Þórður Pálsson
Cast: Edda Björgvinsdóttir, Gunnar Bersi Björnsson, Nina Dogg Filippusdottir, Sigurður Skúlason, Björn Thors
No of Seasons: 1 Season
The Valhalla Murders is an eight episodes based TV series. Arnar is a police investigator who traveled from Norway to Iceland to join local senior cop Kata for the investigation of countries first serial killer.
They both need to get along and work fast before it's too late. During the investigation, they led to an abandoned boy's home, Valhalla, where they found out that some mysterious and horrifying acts were done about 35 years ago.
Read More: Best Mystery Movies on Netflix Canada Right now
IMDB Rating: 7.5/10
Director(s): Leena Yadav, Anubhav Chopra
Cast: Barkha Dutt, Manoj Kumar, Anita Anand
No of Seasons: 1 Season
House of secrets: the Burari deaths is a three-episode series based on a true story in India's capital city in 2018. When the general store of Bhatia's family wasn't opened at its time, the neighbor went to see the owner.
He got shocked to see eleven family members of the Bhatia family hanging from the iron fences of the ceiling. He called police, and chaos was made in India, and it became a big headline. It was very difficult to say whether it was a suicide or a murder.
57. Suits
IMDB Rating: 8.5/10
Director(s): Leslie Hope, Kevin Bray, Michael Smith, Kate Woods
Cast: Gabriel Macht, Patrick J. Adams, Rick Hoffman
No of Seasons: 9 Seasons
Mike Ross is a brilliant young boy whose also a college dropout. When his drug deal went bad, he ran out of it. In his interview with New York City's best lawyer,  Harvey Specter, he was very confident. Due to his way of talking, sharp mind, and memory.
They both made a great team, but still, Ross needs to learn so much about the law. Harvey efficiently took Mike into everything and smartly hid his secret even from Jessica's managing partner.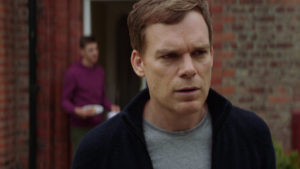 IMDB Rating: 7.2/10
Director(s): Julia Ford, Daniel O'Hara, Daniel Nettheim
Cast: Michael C. Hall, Amanda Abbington, Marc Warren
No of Seasons: 1 Season
Safe is a British drama-based series. The movie revolves around the life struggles of  Briton Tom Delaney after his wife died of cancer a year ago. He is a pediatric surgeon and a father of two teenage daughters.
He was struggling to build a bond with his daughters, who were still grieving their mother's death. Suddenly, his 16 -year -old daughter went missing, and when Tom dug into the case, so many unimaginable secrets started to reveal to him.
59. Animal Kingdom
IMDB Rating: 8.2/10
Director(s): David Michôd
Cast: Shawn Hatosy, Ben Robson, Jake Weary, Finn Cole, Sohvi Rodriguez
No of Seasons: 4 Seasons
Animal Kingdom is an American drama TV series. The movie roams around the story of 17-year-old Joshua "J" Cody, who moved to his grandmother's home after his mother died due to an overdose of heroin.
His grandmother lives in Southern California beach town and leads a freewheeling group. The whole family was involved in suspicious and criminal activities. Joshua's life took a big turn when he got along with his cousins in their criminals acts.
60. Shetland
IMDB Rating: 8.3/10
Director(s): NA
Cast: Douglas Henshall, Alison O'Donnell, Steven Robertson
No of Seasons: 3 Seasons
Shetland is a British crime-based drama TV series. Jimmy Pérez is a  detective inspector who works for the Scottish police.
Jimmy, along with his team members, Detective Sergeant Alison and Detective Constable Sandy Wilson, used their special skills and worked on Shetland, a beautiful place of nature. The crime rate was continuously increasing.
IMDB Rating: 8.0/10
Director(s): Baltasar Kormákur; Baldvin Zophoníasson; Börkur Sigthorsson; Óskar Thor Axelsson
Cast: Ólafur Darri Ólafsson, Ilmur Kristjánsdóttir, Ingvar Eggert Sigurðsson, Nína Dögg Filippusdóttir, Bjarne Henriksen, Björn Hlynur Haraldsson
No of Seasons: 2 Seasons
A Ferry with 300 passengers arrived near a small Iceland town from Denmark. Due to the storm, they were stuck in the remote area, including the town's people. A few hours later, a disassembled body arrived at the seashore, which was in a bizarre condition.
Upon investigation by the local police, they realized that the murder was done just a few hours ago. The whole area was under the supervision of the police. Every person was considered the suspect, and chaos was created to find the actual killer.
62. Prodigal Son
IMDB Rating: 7.7/10
Director(s): Adam Kane, Chris Grismer, Omar Madha, Antonio Negret, Satya Bhabha, Dermott Downs, Lisa Robinson, Rob Bailey, Megan Griffiths
Cast: Tom Payne, Lou Diamond Phillips, Halston Sage, Aurora Perrineau, Frank Harts, Keiko Agena, Bellamy Young, Michael Sheen
No of Seasons: 2 Seasons
Malcolm Bright, a criminal psychologist and a former employee of the FBI, is now working in NYPD. he is a son of a criminal, a Serial Killer, and a manipulative mother.
Malcolm helps NYPD to solve the mysterious criminal cases and catch the criminals because he knows how these criminals think as he's a son of a criminal. His sister, Ainsley, a journalist, helps him out also, and with her, Malcolm's old mentor NYPD Detective Gil Arroyo, also helps solve cases.
63. Murdoch Mysteries
IMDB Rating: 8.3/10
Director(s): Michael DeCarlo
Cast: Yannick Bisson, Hélène Joy, Thomas Craig, Jonny Harris, Georgina Reilly
No of Seasons: 14 Seasons
In the late 1890s, police Detective William Murdoch from  Toronto Constabulary used his knowledge.
He invents new radical forensic techniques that will help him solve the cases by working hard. Coroner Dr. Julia Ogden and Constable George Crabtree used to assess him.
William introduced lie detector machines and finger marks. Inspector Brackenreid, his superior, used to doubt William's abilities and techniques but also used to get amazed by his outstanding work.
IMDB Rating: 7.3/10
Director(s): Nicolas Steiner
Cast: Frederic Heidorn, Sandra Schreiber, Ingmar Grapenbrade
No of Seasons: 1 Season
Birgit Meier disappeared all of a sudden in 1989. Many questions started to arise after he went missing, as the connection was made with all other recent crimes. Wolfgang, Birgit's brother, dwells in the scene to look into the matter and leaves him frustrated.
As he and his team were getting more involved in the case, they started to get more dark patterns and violence of the past. After many searches, they at least got one piece of evidence, but still, the case was full of mystery.
They didn't step back and were strong enough to go ahead with the case until it was completely solved.
65. Blindspot
IMDB Rating: 7.4/10
Director(s): Martin Gero, Marianne Jean-Baptiste
Cast: Sullivan Stapleton, Jaimie Alexander, Rob Brown, Audrey Esparza, Ashley Johnson, Ukweli Roach, Marianne Jean-Baptiste, Luke Mitchell, Michelle Hurd, Archie Panjabi, Ennis Esmer
No of Seasons: 5 Seasons
Jane Doe is found zipped up in a bag in Time Square. She has no memory of her past or how she arrived at the present place. She found her whole body covered with mysterious tattoos, which she didn't know how they appeared. The FBI investigated her true identity.
Closing
Though you can watch anything and everything on Netflix Canada, including comedy, thriller, horror shows, suspense, horror movies, cartoon, anime, romance, cooking shows, sci-fi, reality, emotional drama, and documentaries – there is nothing better than a crime show.
Whether it is drug or law, investigation or revenge, our list of the best crime shows on Netflix Canada will keep you entertained and hooked for months. Happy Streaming!