Hunting again for the best Netflix zombie movies available right now?
You can skim through the few iconic zombie films available on Netflix, but the majority of the movies currently offered to watch are indeed new indie undead films.
Netflix seems to have recognized our unusual appetite for everything related to these undead creatures since the streaming service has a slew of films and episodes devoted solely to zombie enthusiasts.
This streaming platform is constantly introducing new movies to their library, making them accessible to those who prefer documentaries, action pictures, and zombie movies, among other genres.
Here are the best zombie movies on Netflix to watch this year.
20 Best Zombie Movies On Netflix Canada To Make You Scream At Night
1. Army of the Dead (2021)
Director: Zack Snyder
Writers: Zack Snyder
Cast: Ella Purnell, Theo Rossi, Nora Arnezeder
IMDB Rating:  5.8/10
A road accident jeopardizes a classified cargo being delivered by the US army from Area 51. The container releases a metahuman zombie that kills the troops and infects the adjacent metropolis of Las Vegas.
The US administration quarantines the city in order to safeguard the country, keeping the zombies within.
After this zombie attack in Las Vegas, a crew of mercenaries decides to take the ultimate risk and enter the quarantine zone in order to pull off the largest robbery ever attempted.
2. Zombieland (2009)
Director: Ruben Fleischer
Writers: Rhett Reese
Cast: Emma Stone, Bill Murray, Jesse Eisenberg
IMDB Rating: 7.6/10
The world's remaining humans are embroiled in a continuous war against the hungry undead after a disease turns many people into zombies.
As they find their way toward an unconfirmed safe haven in Los Angeles, Tallahassee and his companions Columbus, Wichita, and Little Rock follow a set of survival principles and zombie-killing methods.
They'll have to decide which is worse: depending on one another or falling to the zombies as they team up with Wichita and Little Rock, who have developed their own unique strategies to survive the zombie apocalypse.
This film stands on the top of the list of best zombie movies on Netflix in Hindi.
3. Cargo (2017)
Director: Ben Howling
Writers: Yolanda Ramke
Cast: Finlay Sjoberg, Simone Landers, Susie Porter
IMDB Rating: 6.3/10
Andy and Kay, together with their one-year-old daughter Rosie, are sheltered aboard a houseboat in rural Australia in a world overrun by a virus that transforms people into zombies in 48 hours.
Andy notices two toddlers playing on the riverbank while moving for the night. He calls out to them, but then continues on his way after the father notices Andy and pulls out a handgun from his belt.
In the aftermath of a deadly epidemic in rural Australia, an infected father anxiously looks for a new home for his young daughter as well as a way to shield her from his own evolving nature.
4. Ravenous (2017)
Director: Robin Aubert
Writers: Robin Aubert
Cast: Micheline Lanctôt, Didier Lucien, Brigitte Poupart
IMDB Rating: 5.8/10
The zombie apocalypse is already yesterday's news when Ravenous debuts. After an apocalypse in which the majority of the residents of a tiny town in the woods have converted into voracious zombies, survivors band together in the hopes of reaching the safety of the big metropolis.
When they discover what occurred in other places, though, their trip becomes hopeless. Except for Reich, the troops are all laughing in some manner.
Even when the tale veers into shapeless gore, "Ravenous" is the type of picture where you relish the texture of the filmmaking.
5. ParaNorman (2012)
Director: Chris Butler
Writers: Chris Butler
Cast: Anna Kendrick, Kodi Smit-McPhee, Leslie Mann
IMDB Rating: 7.0/10
Norman Babcock, a young man with the capacity to communicate with the dead humans, likes their company over that of the living beings.
Norman learns from his distant Uncle Prenderghast that a hundred-year-old vampire's curse on their village is genuine, and only one person can stop it, which is  Norman.
When zombies emerge from the dead, Norman must use all of his courage and compassion, as well as his supernatural skills, to save his companions and citizens.
6. Kingdom: Ashin of the North (2021)
Director: Seong-hun Kim
Writers: Eun-hee Kim
Cast: Byeong-eun Park, Choi Dong-Gu, Kyo-hwan Koo
IMDB Rating: 7.0/10
Ashin believes Joseon lied to her after invading the Pajeowi camps and offered her father, Ta-hab, a mercy death.
Her community was falsely accused of murdering Jurchen troops, prompting a reprisal that killed her family and friends.
She returns to headquarters, where she discovers records revealing that her commander, Chi-rok, planned everything, using her town as a scapegoat to shield Joseon Haewon Cho clan members accused of murdering trespassing Jurchens in a war crime.
7. Doom: Annihilation (2019)
Director: Tony Giglio 
Writers: Tony Giglio
Cast: Luke Allen-Gale, Amy Manson, Clayton Adams
IMDB Rating: 3.7/10
Dr. Betruger prepares to transport a volunteer from a UAC facility in Nevada to Phobos utilizing ancient teleporters known as "Gates" on a United Aerospace Corporation (UAC) base on Phobos.
The experiment is effective, but the individual is somewhat disfigured as a result of it. A detachment of Soldiers on a mission to protect the Phobos base emerges from cryosleep aboard a UAC transport vehicle.
This film might not be on the top list of best zombie movies on amazon prime.
8. It Comes at Night (2017)
Director: Trey Edward Shults
Writers: Trey Edward Shults
Cast: Christopher Abbott, Kelvin Harrison Jr, Riley Keough
IMDB Rating: 6.2/10
The shaky domestic order he has formed with his wife and kid is pushed to the ultimate test with the advent of a frightened young family seeking safety within a dismal home while an unnatural menace terrorizes the planet.
Despite both families' best intentions, suspicion and mistrust rise as the monsters outside grow closer, unleashing something buried and hideous inside him as he discovers that his family's protection comes at the expense of his soul.
9. Birdbox (2018)
Director: Susanne Bier
Writers: Eric Heisserer
Cast: Trevante Rhodes, Sarah Paulson, Sandra Bullock 
IMDB Rating: 6.6/10
Only one thing is guaranteed when a mysterious force decimates the population: if you see it, you will die.
The surviving individuals must now avoid colliding with a creature that takes on the appearance of their deepest nightmares.
A mother and her children set out on a perilous trek into the woods and down a river in search of a haven of refuge, hoping to find hope and a new beginning.
To accomplish it, they'll have to blindfold themselves and conceal their eyes from the horror pursuing them. The laws of survival have now shifted. Will Malorie and her children make it until the next day?
10. Ladronas de Almas (2015)
Director: Juan Antonio de la Riva
Writers: Christopher Luna
Cast: Ana Sofía Durán, Javier Escobar, Sofía Sisniega
IMDB Rating: 5.0/10
Ladronas de Almas is based on a squad of rebels arriving at an ancient semi-abandoned property during the Mexican independence struggle. A disabled dad, his three daughters, and a couple of maids reside there.
After one night, the insurgents begin to suspect that the family who lives there is hiding something really sinister. A party of suspected rebels comes to a property where the owner, his children, and a servant are the only residents.
They are in conflict with the supposedly helpless ladies, who have a gruesome advantage because they do not want to leave the fight empty-handed.
11. Goosebumps (2015)
Director: Rob Letterman 
Writers: Darren Lemke
Cast: Ryan Lee, Dylan Minnette, Halston Sage
IMDB Rating: 6.3/10 
Moving to a new place is difficult for anyone, but it's extremely difficult for Zach Cooper. Despite her eccentric father's wishes for her to be shielded from the outside world, he rapidly befriends his next-door neighbor Hannah.
R. L. Stine, the creator of Goosebumps, is Hannah's father, and he is confined within his own vivid imagination since his inventions are real-life monsters.
He keeps them sequestered in their own writings. Unfortunately, Zach unintentionally releases Slappy, an evil ventriloquist dummy who plans to release an army of Stine's creatures in order to get revenge on Stine.
To save themselves and the community, Stine, Zach, Hannah, and Champ must send the creatures back into their writings.
12. Ghost Lab (2021)
Director: Paween Purijitpanya
Writers: Tossaphon Riantong, Paween Purijitpanya, Vasudhorn Piyaromna 
Cast: Nuttanicha, Paris Intarakomalyasut, Thanapob Leeratanakachorn
IMDB Rating: 5.2/10
The Ghost Lab has been nominated for the best zombie movies on Netflix 2021. The Ghost Lab is back in the real world. Regardless, the zombie Arj resuscitates Wee, who then crumples down as Wee awakes.
As Wee heals in the hospital, we learn that he may never be a doctor again and that his Experiment study will not be published.
He seemed to have entirely failed. Two physicians become dangerously obsessed with collecting verifiable evidence that ghosts exist after experiencing a haunting at their hospital.
13. Planet Terror (2007)
Director: Robert Rodriguez
Writers: Robert Rodriguez
Cast: Michael Biehn, Freddy Rodriguez, Rose McGowan
IMDB Rating: 7.0/10
A swarm of flesh-eating zombies is on the rampage in a tiny Texas town, turning an ordinary evening into a gruesome nightmare.
Cherry, a go-go dancer, and her ex-lover Wray join forces with other survivors in a no-holds-attempt to flee the carnage.
When Cherry, who lost her leg to a ravenous ghoul, obtains a machine-gun prosthesis and lets the bullets fly, the odds become a little more equal.
Cherry Darling and El Wray, a one-man wrecking crew, attempt to defend the planet from a swarm of flesh-eating zombies. It is one of the well-known best zombie movies on Netflix.
14. Rec 2 (2009)
Direcrtors: Manu Díez, Jaume Balagueró
Writers: Manu Díez, Jaume Balagueró
Cast: Oscar Sánchez Zafra, Jonathan Mellor, Manuela Velasco
IMDB Rating: 6.5/10
Four HAZMAT-equipped SWAT agents with recording devices enter the REC-sealed Barcelona residential building, flanked by a shifty Ministry of Health officer who appears to know more than he says.
He only reveals the horrific truth about their operation when things take an unforeseen turn for the worst inside.
Because he's the boss, no one leaves until he says so; with no other option, the decreasing attack squad does their best to support him, oblivious to what's going on around them.
15. Dead Snow (2009)
Director: Tommy Wirkola
Writers: Tommy Wirkola
Cast: Lasse Valdal, Jenny Skavlan, Vegar Hoel
IMDB Rating: 6.3/10
Eight medical students from Norway head to a remote Arctic mountain for an Easter weekend of skiing and leisure.
Following the disappearance of one of their group members while on a solo cross-country hike, a mysterious local resident informs the remaining visitors that, during the final days of World War II, a battalion of Nazi soldiers vanished into the nearby woods after the locals turned on them, and that their zombified corpses are still roaming the area.
16. World War Z (2013)
Director: Marc Forster
Writers: Matthew Michael
Cast: Daniella Kertesz, Ludi Boeken, Brad Pitt
IMDB Rating: 7.0/10
The world is caught off guard by a violent and unprecedented worldwide virus that transforms mankind into rabid flesh-eating zombies.
In these conditions, Gerry Lane, a retired UN special agent, must leave behind a happy family life, including a wife and two kids, to accompany a team of scientists on a quest to find a cure while traveling through zombie-infested cities.
However, as the lethal illness obliterates entire places, giving birth to sick hordes of newly reanimated zombies constantly, the faint hope of discovering a sustainable treatment begins to fade.
17. Train to Busan (2016)
Director: Yeon Sang-ho
Writers: Yeon Sang-ho
Cast: Gong Yoo, Su-an Kim, Woo-sik Choi
IMDB Rating: 7.6/10
Sok-woo, a father who doesn't even have enough time for his son, Soo-Ahn, is about to board the KTX, a high-speed train that will carry them from Seoul to Busan.
A weird virus spreads from an infected girl as the train departs, and others begin to transform into zombies.
As the KTX travels towards Busan, passengers fight for their lives and the lives of their families against the zombies – and each other. Throughout their journey, non-infected travelers must fight zombies and their fellow passengers' greed.
18. Warm Bodies (2013)
Director: Jonathan Levine
Writers: Jonathan Levine
Cast: Rob Corddry, Teresa Palmer, Nicholas Hoult
IMDB Rating: 6.8/10
R is a young and curiously introspective zombie, with the majority of the country's population now a zombie horde. R encounters Julie while battling and feeding on a human foraging party and feels compelled to defend her.
What follows is the start of a surprisingly pleasant friendship, which helps R to reclaim his humanity. As this transformation spreads like a virus across the local zombie population, Julie and R are forced to confront a greater issue when the entire essence of their friendship is called into question.
R and Julie must find a method to reconcile the divides between the suspicious human forces and the fierce "Bonies," zombies that pose a mutual danger, in order to fight for a better future than anybody could have imagined.
19. #Alive (2020)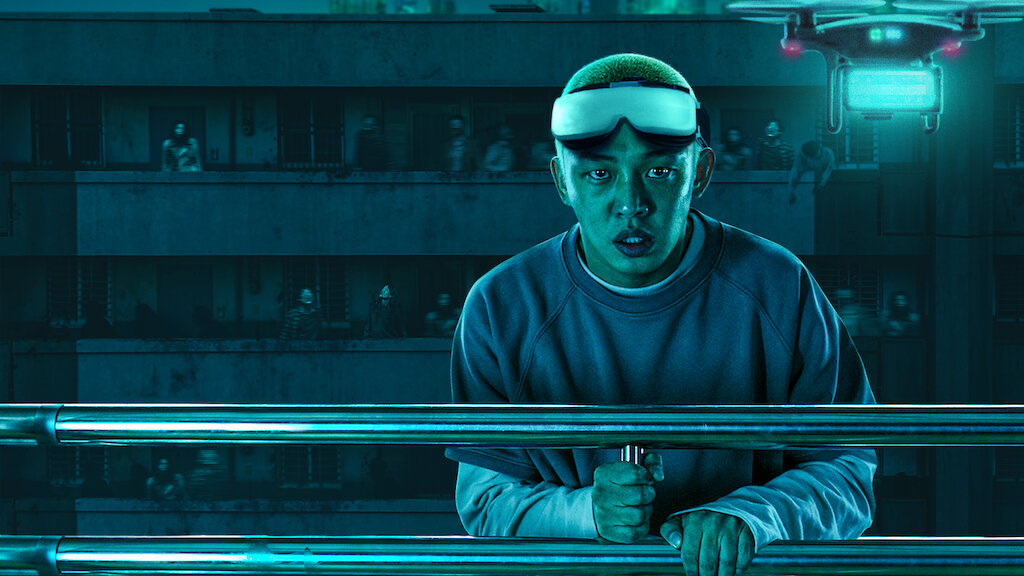 Director: Il Cho
Writers: Il Cho
Cast: Hyun-Wook Lee, Yoo Ah-in, Jeon Bae-soo 
IMDB Rating: 6.3/10
Jun-u chooses survival as a mystery sickness turns his fellow people into flesh-eating monsters.
He promises himself that he will survive from the beginning, and he arranges his food, protects himself indoors, and even consumes some of his father's expensive liquor.
But his towering self-assurance also means he may fall as severely as anybody else. Yoo documents his emotional journey as things deteriorate as food runs out and loneliness sets in, resulting in some intense emotional work from Yoo.
20. Day of the Dead: Bloodline (2018)
Director: Hèctor Hernández
Writers: Mark Tonderai
Cast: Jeff Gum, Lillian Blankenship, Shari Watson
IMDB Rating: 3.4/10
Zoe Parker, a medical student at Whittendale University, unwillingly attends a party at the request of her pals.
Zoe is accosted by her troubled patient Max, who is madly in love with her and whose blood contains an exceptionally high amount of antibodies while getting a keg of beer from the mortuary.
He assaults her and tries to assault her, but a corpse incinerates and bites Max in the throat. Zoe exits the party and tells everyone, but hordes of the corpses, subsequently named rotters, storm in and kill everyone but Zoe, who flees through a window only to discover the city surrounded by rotters.
Though this movie couldn't make it to the best zombie movies on Netflix it will definitely keep you entertained on a weekend night with friends or family.
Conclusion
Netflix now has a virtual collection of old and new family-friendly classics. Though you can watch anything and everything on Netflix including comedy, thriller, horror shows, Halloween movies, suspense, horror movies, cartoon, action, romance, cooking shows, sci-fi, reality, emotional drama, Marvel shows, and documentaries – you can enjoy unlimited best zombie movies on Netflix.
It used to be a common notion that Netflix was lacking in zombie feature films, but now this fact has changed dramatically.
Zombies have dominated many film genres since their first appearance on the big screen. Zombie films and television series have grown in popularity, with a large fan following.
With no signs of stopping, the zombie mania has infiltrated many aspects of popular culture. So, which zombie series or movie is your favorite? We hope you found this article helpful in deciding which zombie film to watch next.