Does Netflix have a free trial? Netflix does not offer a free trial anymore. The streaming service had been offering a full one-month free trial for new subscribers, but the offer has been discontinued by Netflix. But you can opt for a free version of Netflix in Kenya.
Netflix also scrapped the option of watching the first episode of selected TV series for free, along with a 30-day free Netflix trial.
If you were planning to subscribe to the Netflix free trial, to much disappointment that is not possible anymore. Here's what we know so far.
Netflix free trial and its history
Until recently, Netflix offered its users a 30-day free trial, giving them an option to test the service risk-free before committing to a long-term plan. The free trial of Netflix allowed users to view unlimited movies and shows on Netflix for free.
It also offered an option to non-subscribers to watch the first episode of various TV series for free such as Strangers Things, Our Planet, Love is Blind, and more.
However, in 2020 the streaming service removed its free trial offer in all countries like the US, India, UK, etc. Netflix's spokesperson said, "we're looking at different marketing promotions in the US to attract new members and give them a great Netflix experience."
Why Netflix is not offering a free trial anymore
Netflix stopped offering the free trial to new users due to different reasons. The Netflix trial was first offered to attract new users to persuade them to upgrade to premium plans by offering them Netflix one month free access.
However, people started abusing the Netflix free trial offer by getting the free trial, canceling, and then using a different email address to get another free trial. It did not bode well with Netflix's strategy to expand.
As a result, the free trial Netflix offered was phased out in October 2020 in the US, with the free episodes option scrapped months later from the streaming site. It has been the same for subscribers in other countries.
Netflix, like other popular subscription-based streaming services, scrapped the free trial offers in 2020. The removal of free trials was a massive change in the VOD streaming sector in response to the coronavirus pandemic.
A number of streaming services, including Netflix, dropped their free trial offers in 2020 in order to minimize their losses.
Netflix used the same technique to lure people into subscribing through their original shows like The Crown, Ozark, and others. Especially as millions of people worldwide found themselves in their homes due to the COVID-19 pandemic.
However, Netflix currently has 221 million subscribers as of 2022 Q1, so I would say the removal of the free trial offer worked in their favor.
Netflix offers a free version in Kenya
If you happen to be living in Kenya, the good news is that Netflix is currently offering a completely free version. The Netflix free version in Kenya allows customers to watch a quarter of its content for free on their Android phones.
The free version is only available in Kenya on Android phones that support version 8 or above of the Netflix app. Though access to movies and shows is limited, you can watch anything you want and download content for offline viewing as well.
All you need to do is sign up with your email and password, as no credit card information is required. 
That being said, the offer is only available for viewers in Kenya. However, we tried using the best VPN for Netflix and it gave us access to the free version outside Kenya.
All we had to do was open the ExpressVPN app, connect to a Kenya server, visit the Netflix website, and it gave us the option of downloading the Android Netflix app on which the free version is available.
Quick Tip: Check our guide on how to watch Netflix for free for further details
Will Netflix offer its free trial again?
Netflix's subscriber base has reached 221 million users, so we highly doubt, that the streaming giant will bring back the free trial offer. 
The Netflixfree trial offer was introduced to attract new customers, according to the streaming giants spokesperson. If you visit Netflix's help page, you can see that it says, "Free trials are not available, but you can still sign up and take advantage of all Netflix has to offer."
It is not clear if the move is permanent, but we believe the suspension of the Netflix 30-day free trial was not temporary, and will not come back. It was also a move to crackdown against users who were abusing the Netflix free trial offer.
Recently, Netflix also started going after password sharing. The streaming giant is planning to make accounts that share a password with others pay an additional fee.
Is Netflix free for Jio?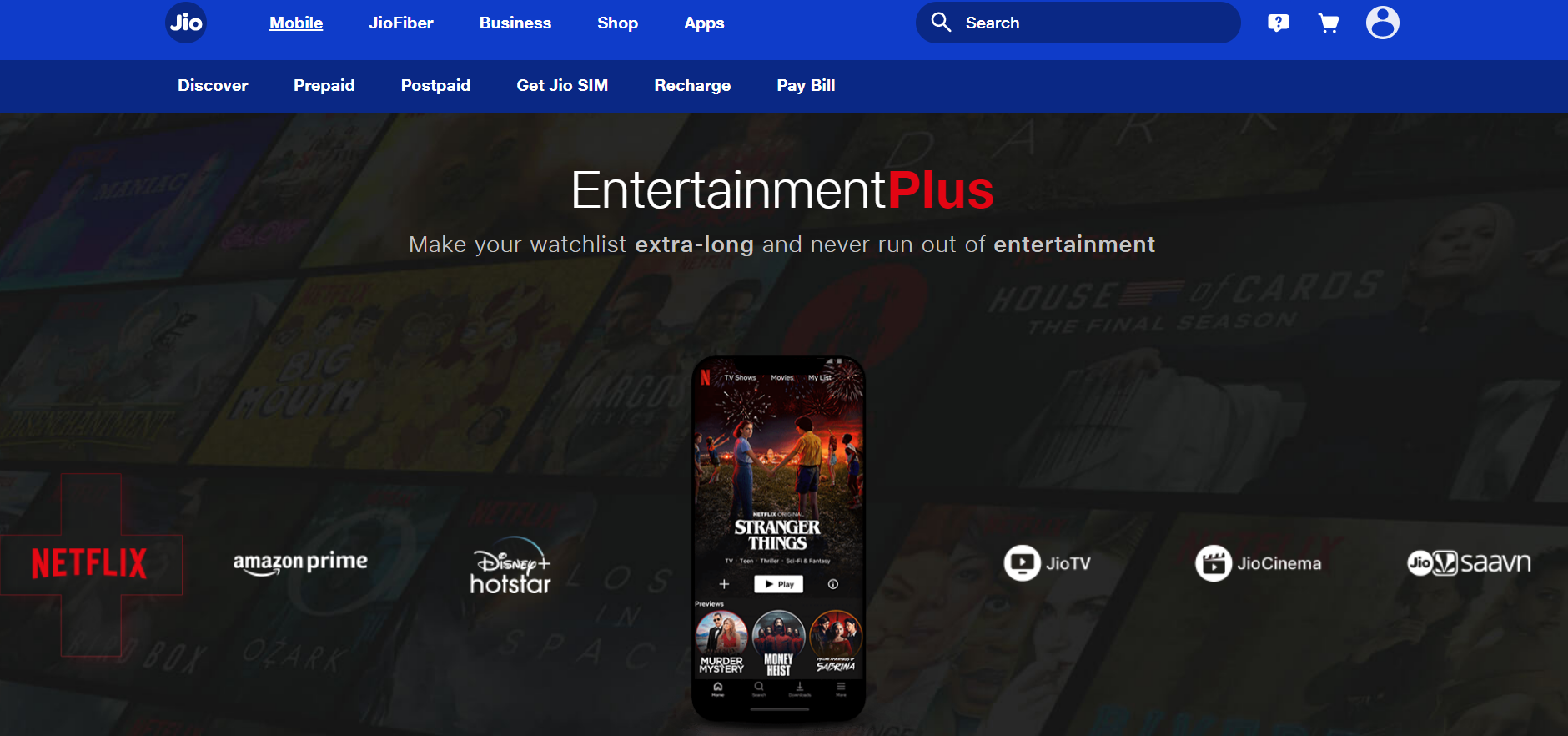 Yes, if you are a JioPostPaid Plus subscriber, you will get Netflix (mobile plan) for free at no extra cost. With the JioPostPaid Plus plan, users get a complimentary subscription to Netflix.
The plans range from USD 3.93 to USD 19.58. Jio customers can set up their free Netflix account via the MyJio app and enjoy unlimited movies and shows anywhere on their mobile devices.
FAQ
Is Netflix still free for 1 month?
No, Netflix does not offer free trials anymore. However, you can change your plan anytime and cancel your account if you don't wish to continue. There are no contracts, cancellation fees, or commitments.
Is Netflix free with Amazon Prime?
No, Netflix is not free with Amazon Prime. Your Amazon Prime only includes access to Amazon Prime Video which offers plenty of popular moves and exclusive shows.
Does Netflix have 1-year plan?
Netflix does not currently offer yearly subscription plans. You can only pay for a monthly subscription and choose the plan you want.   
Conclusion
Unfortunately, there is no Netflix free trial 2022 available for users. As we mentioned earlier, Netflix has stopped offering its free trial since 2020. The free episodes streaming option is also not available anymore.
The good news is that Netflix is currently offering a free version in Kenya only, which users can access from the US and abroad with the help of a VPN service. Similarly, you can also get free complimentary Netflix with Jio.
You can enjoy Netflix anywhere on any device, including Apple TV, Linux, Switch, Dish, iPhone, Firestick, and Roku, so why not make the most of your account!
David Michaels