Netflix is one of the most costly streaming services when compared to other content centers (Hulu, Disney+, Apple TV+). Is there a way to reduce the cost of your Netflix subscription? Yes, technically. We'll share a couple of our own tips and methods in this guide to help you know how to get Netflix for free.
Though we agree that with the help of the best VPNs for Netflix you can access unlimited content regardless of your region, is the subscription cost worth it?
Netflix's low-cost monthly package is $8.99 a month. You'll be missing out on a few major benefits for the low cost of this subscription. For starters, you'll only be able to watch standard-definition movies and TV. Second, material may only be seen on one screen at a time.
Rather than spending tens of dollars, it is smart to find out the means that can help you get your hands on free Netflix.
Ways to Get Netflix for Free Easily in 2022
We can agree that getting free Netflix is difficult. This is the reason we have searched for multiple fool-proof ways so you can enjoy Netflix without paying a hefty subscription price.
1. The Trial Period
Considering the other option, this one seems pretty basic. Netflix provides a one-month free trial, allowing you to try out the service before deciding whether or not to pay for it.
Simply go to Netflix's website and register using your email address and payment card. When the free trial period ends, you'll be charged for the plan you chose when you signed up. The secret is to terminate your subscription before the free trial period expires.
One of the highlights of availing a free trial is that you can enjoy Netflix on any device including Apple TV, Linux, Smart TV, PS5, Kodi, Android, Firestick, and Roku.
2. Wait for the Lucky Mail
Netflix is renowned for sending users an email a few months after their first free trial to get an additional trial. This approach is to get the users addicted to high-quality content. You can subscribe to the free trial and enjoy Netflix for free.
3. Multiple Trials
If you sign up for the service a year or so after your free trial finishes, you're likely to avoid being charged for the first month. This way you can enjoy free Netflix trials thrice and save some bucks.
4. Share Plans
Whether you have a Netflix account or not, see if a friend or family member is willing to share their login details with you. This is one of the most frequent ways to obtain free Netflix, and it's something that a lot of college students use.
5. Coupons
Look for free Netflix coupons to unlock discounts and decrease the cost of Netflix. RetailMeNot is a famous website where members of the community may post discounts and promo codes. Coupons.com and Slick Deals are two more websites that specialize in coupons and promo codes.
6. Gift Card
Discount Netflix gift cards are a fantastic way to get a discount on your monthly membership. There are various websites that buy and sell cheap gift cards. These websites allow people to sell their unused or partially used gift cards, which it then resells to other customers at a discount.
7. Verizon Fios
Verizon Fios is an internet service available in more than nine states in the United States. On your Verizon Fios account, you can receive Netflix for free. All you have to do now is to follow these simple steps.
Sign up for Fios TV now.
Select a triple play bundle, which includes TV, phone, and internet.
After a set amount of time, perhaps a month or two, Verizon will send you an email with a link to a free Netflix subscription.
Log in and start watching Netflix.
8. T-Mobile
It's simple to obtain free Netflix if you have a T-Mobile account. T-Mobile offers a service called Netflix on US, in which the business pays for your Netflix subscription.
Mobile or Cable Company Free Netflix Offers
There are various mobile and cable companies that offer free Netflix subscriptions. If you are using the services of the companies such as T-Mobile, avail the offers.
Keep in mind that these offers are specific to certain packages. For instance, to qualify, you'll need two or more lines, and your T-Mobile plan will decide whether you receive a Netflix Basic or Standard plan.
How to get Netflix for free on Xbox?
Netflix's free trial for a month is one of the most effective approaches to enjoying free Netflix on Xbox. Simply use your email ID to create an account and subscribe to the free trial. Log in to Netflix on your Xbox and enjoy Netflix for free!
How to get Netflix for free on Android?
Here are the steps you need to follow for enjoying free Netflix on your android device.
Search for "Netflix" in the App Store or Google Play Store. Install the app.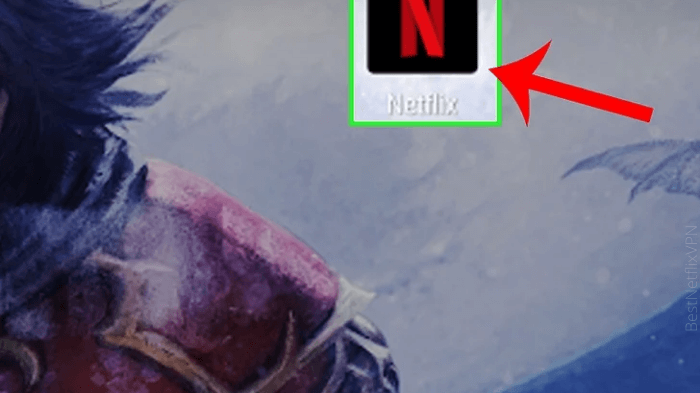 On a black backdrop, tap the app icon, which is a red-letter N.
"Join Free For A Month" should be selected.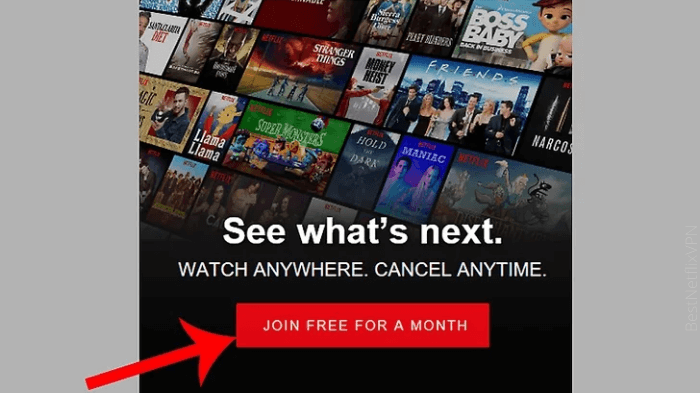 When asked, select "See The Plans."
Select "Continue" from the drop-down menu.
When asked, select "Continue." This will lead you to a website where you may create an account.
Fill out the form with your email address and password.
Select "Continue" from the drop-down menu. It may be found at the bottom of the screen.
Choose a method of payment.
Fill in your payment information.
"Start Membership" should be selected.
Before you're billed, cancel your subscription.
How to get Netflix free for a year?
If you are a T-Mobile or Verizon Fios user, there are chances that you are eligible for a free Netflix subscription for a year so check with the service provider.
How to get Netflix free for an iPhone?
Here are the steps you need to follow for enjoying free Netflix on your iPhone.
Search for the Netflix App on Apple Store and download it.
Select 'Join Free For a Month'.
Select a plan.
Enter your email address and password.
Select the payment plan and finish the subscription.
Login using the credentials and enjoy.
How to get Netflix on Firestick for free?
One of the most efficient ways to get free Netflix on Firestick is to sign up for a month of Netflix free trial. Simply make an account using your email address and sign up for the free trial. Netflix is available for free on your Firestick if you log in.
FAQs
How to watch Netflix for free legally
Subscribing to the free trial, using a gift card, coupons, using T-Mobile or Verizon Fios are some of the ways you can enjoy Netflix for free.
How to get Netflix 4k for free?
Unfortunately, the 4K plan of Netflix is not free so you have to pay extra to enjoy the content in the 4K quality.
How to get Netflix for free without a credit card?
You can use coupons and Netflix gift cards to watch Netflix for free without a credit card.
Closing
Though we all prefer to save money, if you love the service and can afford it, consider paying for it. Netflix spends some of that money on new series and movies for its subscribers, so there would be no new material to look forward to in the future if everyone stopped paying a monthly membership.
David Michaels