There is no denying the fact that we love horror. When it comes to the horror genre, disturbing movies hold their own with thought-provoking plots and the sheer madness of well-executed performances.
When it comes to scary movies, we are always looking for something out of the ordinary. The Disturbing Movies on Netflix will make you jump out of your chairs and have you screaming at the top of your lungs.
We agree that there is no shortage of fascinating and exciting content on Netflix when it comes to must-watch movies and shows. Disturbing movies on Netflix is a unique genre that can become addictive for movie fans.
If you're one of those folks who like to watch films away from reality and wish to live in a world of fiction, then you'll like the list of films below. Prepare to add this unrivaled entertainment to your list of must-see shows, with action-packed moments and passionate scenes.
1. 1922 (2017)
Genre: Crime, Drama, Horror
Director: Zak Hilditch
Writers: Stephen King, Zak Hilditch
Cast: Thomas Jane, Molly Parker, Dylan Schmid, Kaitlyn Bernard, Neal McDonough
IMDb Rating: 6.3/10
Jimmy's a simple farmer in the year 1922. He's had enough of that nagging wife of his and decides to do something about it.
All Jimmy has ever wanted was peace and quiet, so he hatched a plan to get rid of that pesky woman for good. And in return for this, he'd get something nice. Can you guess what happens next?
2. Antichrist (2009)
Genre: Horror, Thriller, Drama
Directors: Lars von Trier
Writers: Lars von Trier
Cast: Willem Dafoe, Charlotte Gainsbourg, Storm Acheche Sahlstrom
IMDb Rating: 6.6/10
In a horrifyingly straightforward way, Antichrist delivers everything it promises. Most of it is so scary that you may wish to avert your eyes.
And yet, once the full measure of Lars von Trier's grand artistic design reveals itself, this harrowing story about a grieving couple retreating to their cabin in the woods starts to feel like a work of profound passion.
3. Apostle (2018)
Genre: Fantasy, Drama, Horror
Director: Gareth Evans
Writers: Gareth Evans
Cast: Dan Stevens, Richard Elfyn, Paul Higgins, Bill Miner, Catrin Aaron, John Weldon
IMDb Rating: 6.3/10
In 1905, a drifter traveled to a lush island searching for his missing sister. Ben finds an enigmatic commune of believers led by the charismatic Prophet Malcolm.
He discovers haunting and shocking secrets at the heart of an isolated island community. As tensions rise, it becomes clear that no one on the island is there by choice—and escape might be impossible.
4. Birdbox (2018)
Genre: Horror, Sci-Fi
Director: Susan Bier
Writers: Eric Heisserer, Josh Malerman
Cast: Sandra Bullock, Trevante Rhodes, John Malkovich, Sarah Paulson, Jacki Weaver
IMDb Rating: 6.6/10
Endlessly inventive, Bird Box is as refreshing as it is entertaining. With a tense, spooky thriller and thoughts on parenthood, it'll surely have you wrapped up in your duvet by the end.
Sandra Bullock plays the mother, Malorie, who is strong-willed, thoughtful, and resourceful while attempting to survive with her two small children born during the calamity. Unlock a different way to experience this story.
5. Bone Tomahawk (2015)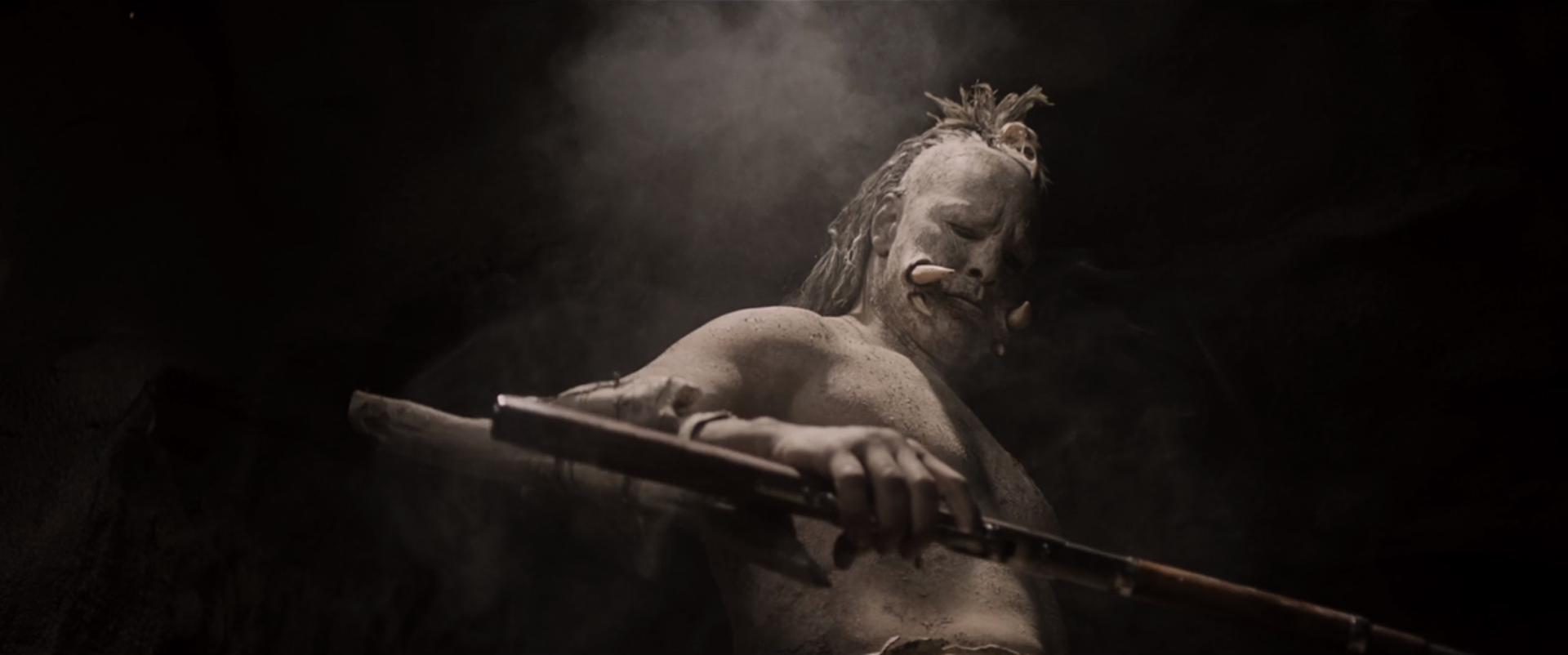 Genre: Drama, Horror
Director: S.Craig Zahler
Writers: S.Craig Zahler
Cast: Kurt Russell, Patrick Wilson, Matthew Fox, Richard Jenkins, Lily Simmons
IMDb Rating: 7.1/10
This is a Western epic, an old story that can make you scream. A man sets out to fix a problem caused by evil men doing bad things.
His violent and profane everyman, who happens to be Clint Eastwood, is exactly what his town needs. As they face a band of cannibalistic cave dwellers besieging the town doctor, he must save.
6. Cam (2018)
Genre: Drama, Horror, Mystery
Director: Daniel Goldhaber
Writers: Isa Mazzei, Daniel Goldhaber, Lsabelle Link-Levy
Cast: Madeline Brewer, Patch Darragh, Melora Walters, Devin Druid, Imani Hakim
IMDb Rating: 5.9/10
Cam finds herself kidnapped and taking part in a twisted social experiment. She discovers her doppelganger, who has taken over her show.
As Cam struggles to regain her identity, Cam becomes more disturbed by the stalking situation. As the two Cams battle for ratings and followers, a cryptic message threatens her with a dark secret about her past.
7. Cannibal Holocaust (1980)
Genre: Adventure, Horror
Directed by: Ruggero Duedato
Writers: Gianfranco Clerici, Giorgio Stegani
Cast: Robert Kerman, Francesca Ciardi, Perry Pirkanen, Luca Barbareschi, Salvatore Basile
IMDb Rating: 5.8/10
Shoot first, and ask questions later. Cannibal Holocaust (1980) is the story of a rescue mission gone wrong and the consequences of those actions.
Professor Harold Monroe is dispatched to Brazil to find out what happened to a team that went missing in the wilds of the Amazon. He discovers – and unwittingly unleashes on the outside world – is a nightmare beyond imagination.
8. Clinical (2017)
Genre: Thriller, Horror
Director: Alistair Legrand
Writer: Luke Harvis, Alistair Legrand.
Cast: Vinessa Shaw, Kevin Rahm, India Eisley, Aaron Stanford, Nestor Serrano
IMDb Rating: 5.1/10
A psychiatrist is still haunted by the attack that nearly killed her and took her unborn child. After years of struggling with her issues, she feels like she's come out of the darkness and finally overcome her fears.
However, when a new patient named David Strine stumbles into her office, she realizes there could be more work to do. But what happens when David isn't as coherent as he claims to be?
9. Creep (2014)
Genre: Horror, Thriller
Director: Patrick Brice.
Writers: Patrick Brice, Mark Duplass
Cast: Patrick Brice, Mark Duplass
IMDb Rating: 6.4/10
When a videographer takes an assignment in a remote town to record the last messages of a dying man, he examines the man's unusual behavior. As he interviews his family and neighbors, it becomes clear that this is no ordinary town.
When Aaron and his camera arrive, they soon discover that Craig's death results from bizarre rituals. Had he been suffering from paranoid delusions, or was something big happening under their noses?
10. Eli (2019)
Genre: Horror, Drama, Mystery.
Director: Ciaran Foy
Writers: David Chirchirillo, Ian Goldberg, Richard Naing
Cast: Charlie Shotwell, Kelly Reilly, Max Martini, Lili Taylor, Sadie Sink, Austin Foxx
IMDb Rating: 5.8/10
A boy with a rare disease moves to an isolated house in the countryside with his parents. When he begins to notice the strange behavior of his new friends and family, he soon explores that there's more going on than he expected.
When a nearby sinkhole reveals a mysterious black liquid flowing underneath his house, he must rely on more than just his incredible hearing to keep him safe.
Read More: Best Mystery Movies on Netflix Australia to watch Right now
11. Fractured (2019)
Genre: Mystery, Thriller
Director: Brad Anderson
Writers: Alan B. McElroy
Cast: Sam Worthington, Lily Rabe, Lucy Capri, Adjoa Andoh, Stephen Tobolowsky
IMDb Rating: 6.4/10
The family-friendly fantasy collides awkwardly with the real world when an X-ray machine reveals that 6-year-old Jade has a fractured arm. After leaving a bewildering string of messages for his ex-wife, Anne and Will learn that Jade has been abducted from the hospital.
Realizing they have set the rules of their fantasy world in motion, Anne and Will are forced to face their failure as parents and rescue their daughter themselves.
12. Gerald's Game (2017)
Genre: Drama, Horror, Thriller
Director: Mike Flanagan
Writers: Mike Flanagan, Jeff Howard, Stephen King
Cast: Carla Gugino, Bruce Greenwich, Chiara Aurelia, Carel Struycken, Henry Thomas
IMDb Rating: 6.5/10
Gerald's Game is a psychological thriller about a couple trying to spice up their marriage. The husband dies unexpectedly, and the wife is left handcuffed to a bed, alone and scared in the woods.
She must fight to survive and break free from her handcuffs. Based on a Stephen King novel, this psychological thriller will keep you watching to the very end.
13. Green Room (2015)
Genre: Horror, Music, Thriller
Director: Jeremy Saulnier
Writers: Jeremy Saulnier
Cast: Anton Yelchin, Imogen Poots, Alia Shawkat, Patrick Stewart, Joe Cole, Callum Turner
IMDb Rating: 7.0/10
In this nail-biting thriller, a rock band is forced to fight for their lives in the middle of the California desert after witnessing a murder in a neo-Nazi skinhead bar.
But what can you do to stop these killer skinheads? You are all experiencing the most punk moment in your life. No music, just rage. Led by Anton Yelchin and Alia Shawkat, Green Room showcases terror at its most terrifying.
14. Hold the Dark (2018)
Genre: Action, Drama, Thriller
Director: Jeremy Saulnier
Writers: Macon Blair, William Giraldi
Cast: Jeffrey Wright, Alexandra Skarsgard, Julian Black Antelope, Riley Keough, Beckam Crawford
IMDb Rating: 5.6/10
When a child goes missing, those left behind are forced to go on without them. Wolves are scary, especially in the dark of Alaska. But Russell Core might be able to keep them back while he searches for the missing boy.
The remoteness of an Alaskan winter makes for a haunting backdrop for this thriller, where we fear for the main character's life as well as his sanity.
15. Hush (2016)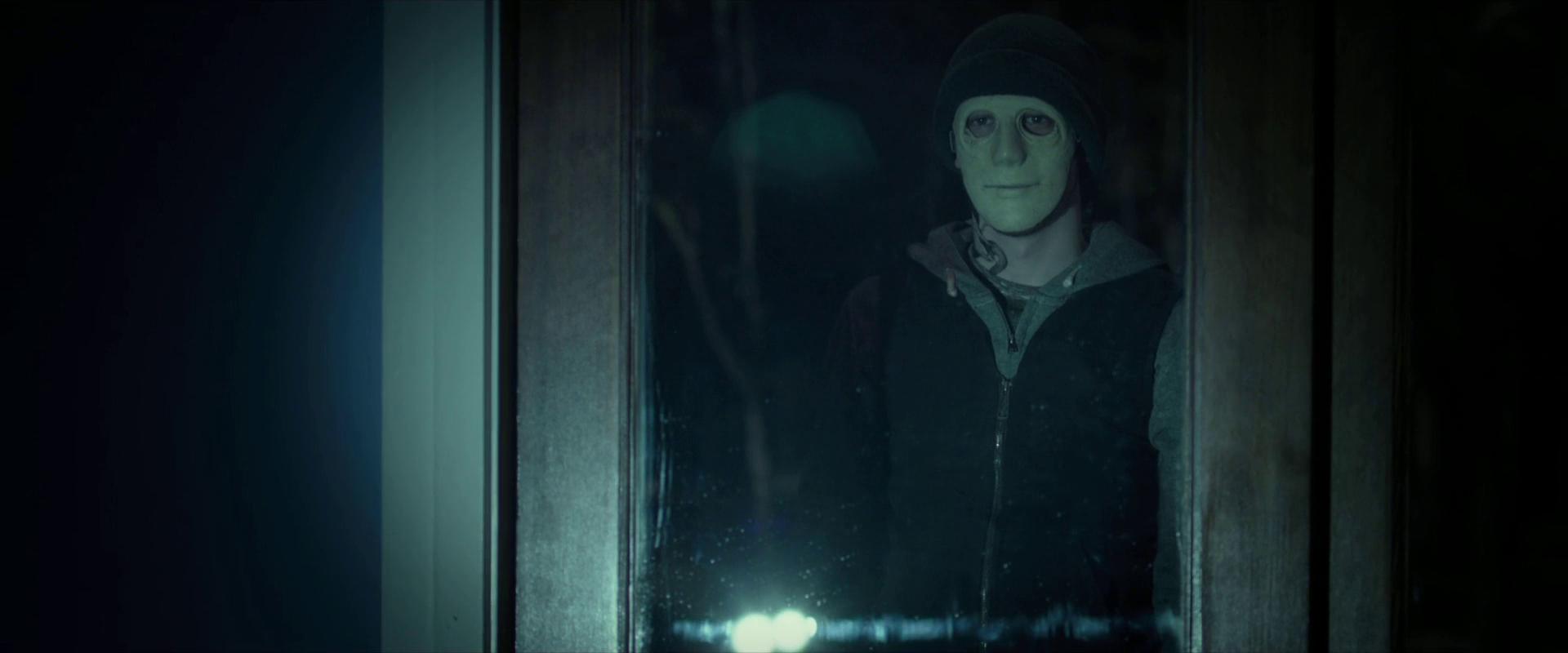 Genre: Horror, Thriller
Director: Mike Flanagan
Writers: Mike Flanagan, Kate Siegel
Cast: John Gallagher Jr, Kate Siegel, Michael Trucco, Samantha Sloyan, Emma Graves
IMDb Rating: 6.610
Hush is a survival thriller about an extraordinarily gifted and deeply troubled young woman writer. She lives in isolation deep in the woods, using her heightened senses to help herself survive and avoid capture by a psychotic serial killer.
She can't scream. She can't even whisper. She has just one way of communicating — American Sign Language.
16. I am the Pretty Thing That Lives in the House (2016)
Genre: Drama, Horror, Mystery
Director: Oz Perkins
Writer: Oz Perkins
Cast: Ruth Wilson, Paula Prentiss, Bob Balaban, Lucy Boynton, Brad Milne, Daniel Chichagov
IMDb Rating: 4.6/10
Everything was about to change for Lily when she went off to take care of the elderly Mrs. Lime. The writer and inhabitant of the Pink Palace in remote mid-west Ameri­ca where a terrible accident happened years ago.
A fascinating and slow-building horror with lots of great character dialogues, including fantastic monologues by Ruth Wilson. It will hold you on the edge of your seat, especially if you're scared of ghosts.
17. In the Tall Grass (2019)
Genre: Horror, Mystery, Sci-Fi
Director: Vincenzo Natali
Writer: Vincenzo Natali, Stephen King, Joe Hill
Cast: Laysla De Oliviera, Avery Whitted, Patrick Wilson, Will Buie Jr, Rachel Wilson, Harrison Gilbert
IMDb Rating: 5.4/10
It's been a tough summer for the Russell siblings – way too many barbecues and not enough monsters. When Linda and Tim Russell pick up what they think is a local boy crying for help, they stumble upon a creature of legend hidden in the stalks of Tall Grass.
But as soon as they run to tell their father, strange things start happening around their rural Kansas farm.
18. The Autopsy of Jane Doe (2016)
Genre: Horror, Mystery, Thriller
Director: Andre Ovredal
Writers: Ian Goldberg, Richard Naing
Cast: Brian Cox, Emile Hirsch, Ophelia Lovibond, Michael McElhatton, Olwen Catherine Kelly, Jane Perry
IMDb Rating: 6.8/10
The sad fact is that a dead body only reveals clues when it's been dead for some time.
The Autopsy of Jane Doe exposes the secrets of the recently deceased, solves the puzzle, and regenerates a lost life into the world in a chilling and intelligent new original thriller.
The movie will strike a chord if you're an avid crime drama buff making it one of the best disturbing movies on Netflix.
19. The Conjuring (2013)
Genre: Mystery, Horror, Thriller
Director: James Wan
Writers: Chad Hayes, Carey W.Hayes
Cast: Patrick Wilson, Vera Farmiga, Ron Livingston, Lily Taylor, Shanley Caswell
IMDb Rating: 7.5/10
A family moves into the house, hoping to start fresh, but they find themselves living in a nightmarish home. The Conjuring is based on the real-life case files of husband-and-wife paranormal investigators Ed and Lorraine Warren.
They come to help the Perrons and soon find themselves needing help as they battle the powerful forces at work in the house. Soon everyone who has tried to help must pay with their souls!
20. The Crucible (1996)
Genre: Drama, History
Director: Nicholas Hytner
Writer: Arthur Miller
Cast: Daniel Day-Le, Winona Ryder, Paul Scofield, Joan Allen, Bruce Davison, Rob Campbell
IMDb Rating: 6.8/10
What starts as an evening of romance swiftly transforms into the ultimate nightmare. The mysterious woman Max had once tried to pin his wife's death on in the middle of one of America's most infamous witch trials.
It begins as a once-in-a-lifetime dinner, and a chance to win some brownie points quickly turns into a run for their lives. Experience heart-pounding suspense of an exuberant flair to an otherwise disturbing historical story that makes 'The Crucible' one of the best disturbing movies on Netflix.
21. The Exorcist (1990)
Genre: Drama, Horror, Mystery
Director: William Peter Blatty
Writer: William Peter Blatty
Cast: George C. Scott, Ed Flanders, Brad Douriff, Jason Miller, Nicol Williamson, Scott Wilson
IMDb Rating: 6.5/10
As police Lieutenant Kinderman's investigations into the brutal Gemini killings continue, he becomes suspect in the murders.
Things soon become a nightmare for both Kinderman and Karras as numerous hospital patients die under strange circumstances.
The newly skeptical Kinderman seeks the help of psychiatrist Elizabeth Karras to prove that there is a link between all of these deaths, and she soon realizes what her father believes is true.
22. The Grudge (2020)
Genre: Fantasy, Horror
Director: Nicolas Pesce
Writer: Nicolas Pesce, Jeff Buhler, Takashi Shimizu
Cast: Tara Westwood, Junko Bailey, David Lawrence Brown, Zoe Fish, Andrea Riseborough
IMDb Rating: 4.3/10
Some ghosts can't help but sulk. Stagnation and immobility must be torturous for them, so there is no better outlet for their pent-up rage than a fortified house in Austin.
Unfortunately for the house's residents being cursed, the ghostly presence lurks upon numerous paranormal investigators.
They study through their scientific methods, hoping that it will warp their minds and emerge from its physical prison one day.
23. The Invitation (2015)
Genre: Drama, Mystery, Thriller
Director: Karyn Kusama
Writer: Phil Hay, Matt Manfredi
Cast: Longan Marshal-Green, Emayatzy Corinealdi, Michiel Huisman, Tammy Blanchard, Aiden Lovekamp
IMDb Rating: 6.6/10
The divorced ex-wife is not quite done with her ex-husband yet; she was in love with him. She wants her ex back and invites him for a dinner party that may be very frightening for both of them.
The bizarre thing about this situation is that neither of the ex-spouses is aware that the other is out to get them back, making it one of the best disturbing movies on Netflix.
24. The Open House (2018)
Genre: Thriller, Horror
Director: Matt Angel, Suzanne Coote
Writer: Matt Angel, Suzanne Coote
Cast: Dylan Minnette, Piercey Dalton, Patricia Bethune, Sharif Atkins, Atkon Abrams
IMDb Rating: 3.2/10
Moving house is a difficult process in itself, but it's even more difficult when your family is the target of haunting spirits.
The house is open not for the snooping guests but also to dark and dreadful forces that are far more dangerous than nosy teenagers.
With paranoia taking hold of the teenager and his mother alike, they must delve into the house's sinister past to uncover some dark truths about their new home.
25. The Perfection (2018)
Genre: Drama, Horror, Music
Director: Richard Shepard
Writer: Richard Shepard, Nicole Snyder, Eric C. Charmelo
Cast: Marie Maskell, Allison Williams, Christina Jastrzembska, Glynis Davies, Molly Grace, Milah Thompson
IMDb Rating: 6.2/10
Overachieving high school senior, Elizabeth Chapman, doesn't quite feel like she measures up to the perfection of her father. When a rage-filled teenage delinquent, Charlotte, tries to get close to Elizabeth, the two unlikely musical prodigies form an instant bond.
But when their exceptional talent challenges the girls' friendship, a deadly obsession spawns in their troubled minds, and violence erupts with shocking consequences.
26. The Platform (2019)
Genre: Horror, Sci-Fi, Thriller
Director: Galder Gaztelu-Urrutia
Writer: David Desola, Pedro Rivero
Cast: Ivan Massague, Zorion Equileor, Antonia San Juan, Emilio Buale, Alexandra Masangkay, Mario Pardo
IMDb Rating: 7.0/10
Far away from home and family, a group of prisoners must endure The Hole. Those who resist become prey to the most sadistic Prisoner Officers. There is one food platform at the center in The Hole surrounded by coins.
Two minutes a day to eat with only a maximum of three minutes per meal, though. They could starve to death. For anything to change, one has to do something about it.
The action, thrill, suspense, struggle, and mystery make it one of the best disturbing movies on Netflix.
27. The Seasoning House (2012)
Genre: Drama, Horror, Thriller
Director: Paul Hyett
Writer: Paul Hyett, Conal Palmer, Adrian Rigelsford
Cast: Rosie Day, Sean Pertwee, Kevin Howarth, Anna Walton, Jemma Powell, David Lemberg
IMDb Rating: 6.1/10
A deaf girl is sold into prostitution. A killer lurks in the homely pine forests. This is no place for an unfortunate mute who manages, clumsily and accidentally, to pull through into the midst of it all.
The Seasoning House, part horror, part thriller, is a powerful film starring an exceptional British cast, including Olivia Williams and Timothy Spall – find it now online on Netflix.
28. Under the Shadow (2016)
Genre: Drama, Fantasy, Horror
Director: Babak Anvari
Writer: Babak Anvari
Cast: Narges Rashidi, Avin Manshadi, Bobby Naderi, Arash Marandi, Aram Ghasemy, Soussan Farrokhnia
IMDb Rating: 6.9/10
The war-torn, post-revolutionary Tehran of 1988 has little to offer for a mother and daughter trapped inside their home.
Then one day, something inexplicable happens – pieces of metal start falling off their roof; black scars appear on their door; and then, finally, a woman appears in their bathtub.
Forget everything you know about good and evil. This supernatural thriller will keep you on your toes until the very last shot is fired, making it one of the best disturbing movies on Netflix.
29. Unfriended (2014)
Genre: Horror, Mystery, Thriller
Director: Levan Gabriadze
Writer: Nelson Greaves
Cast: Heather Sossaman, Matthew Bohrer, Courtney Halverson, Shelley Hennig, Moses Storm
IMDb Rating: 5.5/10
When Laura Barns dies in a tragic car accident, her 'friends' think it's all over. But it's only just beginning, as the online group – known as the 'Pearson Communicators' – soon discover their days are numbered, and something evil is lurking in cyberspace, ready to strike again.
An inventive and bold attempt, it employs the entire power of the computer to deliver a terrifyingly suspenseful cinematic experience.
30. Would you Rather (2021)
Genre: Drama, Short
Director: Lise Akoka, Romane Gueret
Writer: Lise Akoka, Romane Gueret, Eleonore Gurrey
Cast: Shirel Nataf, Fanta Kebe, Mouctar Diawara, Zakaria-Tayeb Lazab
IMDb Rating: 7.0/10
The film follows four teens as they navigate growing up in the face of the unknown and makes viewers deal with questions they haven't even thought to ask themselves.
As they play, they swap anecdotes and stories from their daily lives. A lot of drama and a lot more "would you rather," with in-game consequences.
To make matters worse, each player thinks they know what the others would rather do, making it one of the best disturbing movies on Netflix.
Wrapping Up!
Whatever you like, be it a movie, show, action, documentary, comedy, horror, holiday, classic, reality, thriller, or romance – Netflix offers various options to choose from. All you need is a fast internet connection, couch, snacks, and drinks!
Now that you know the best disturbing movies on Netflix, it's time to avoid underrated horror movies and start watching some truly chilling films.