Every adventure movie consists of a plot that makes it unique and entertaining in its own way. Of course, some of the movies are classics, but there is no shortage of must-watch movies on Netflix Australia. When you think about bypassing the geo-blocking barrier, your options improve manifolds.
Due to the Covid restrictions across the globe, our list of best adventure movies on Netflix Australia can help you appreciate the time you could pick up your adventure.
Netflix has not disappointed, for it has served us with fantastic adventure movies. Below are the best adventure movies on Netflix Australia.
Best Adventure Movies on Netflix Australia You Can't-Miss in 2022
IMDB Rating: 5.6/10
Director: Jonathan Hensleigh
Writer: Jonathan Hensleigh
Cast: Liam Neeson, Marcus Thomas, Laurence Fishburne
Runtime: 1h 43m
Ice road driver finds himself leading an impossible rescue mission over a frozen ocean. This is after a remote diamond mine collapses in northern Canada. He's doing what he can to save his trapped miners. But, competing with falling snow and massive storms, they discover the real threat is one that they were never aware of. The massive weather.
The biggest villain is the weather here, and Liam Neeson delivers some tools to save the day. But, will the miners be able to hold on and await his rescue?
IMDB Rating: 6.7/10
Director: Gina Prince-Bythewood
Writers: Greg Rucka, Leandro Fernandez
Cast: Charlize Theron, KiKi Layne, Matthias Schoenaerts
Runtime: 2h 5m
A story of four immortal mercenaries with an emphasis on old. The group is led by a warrior named Andy, who gets recruited for a mission that exposes their extraordinary abilities.
To help the group eliminate the threat, a new soldier joins the ranks, Kiki Layne, and it is not long before she gets recruited to the team. How does she react to the fact that death will no longer apply to her?
IMDB Rating: 6.6/10
Director: Harry Bradbeer
Writers: Jack Thorne, Nancy Springer, Arthur Conan Doyle
Cast: Millie Bobby Brown, Henry Cavill, Sam Claflin
Runtime: 2h 3m
On the morning of her 16th birthday, Enola Holmes wakes up only to find out that her mother is missing. Instead, she finds assortments of gifts that she left behind but with no message about where she has headed or why she has decided to take off.
Enola finds herself under the care of her brothers, who are willing to send her away to a school of young ladies. However, she refuses to follow their will and escapes. Where are you, Enola?
4. Into the Wild (2007)
IMDB Rating: 8.1/10
Director: Sean Penn
Writers: Sean Penn, Jon Krakauer
Cast: Emile Hirsch, Vince Vaughn, Catherine Keener
Runtime: 2h 28m
After graduating from the university, a bright student and an athlete Christopher McCandless abandons all his possessions. Instead, he donates his life savings to charity then goes to Alaska to stay in the wilderness. On the way, he encounters a lot of characters that come to shape his life.
Based on a true story, Into the wild is one of the best adventure movies on Netflix Australia. Every moment in this film is based on true life. Making it perfect in every way.
5. Gladiator (2000)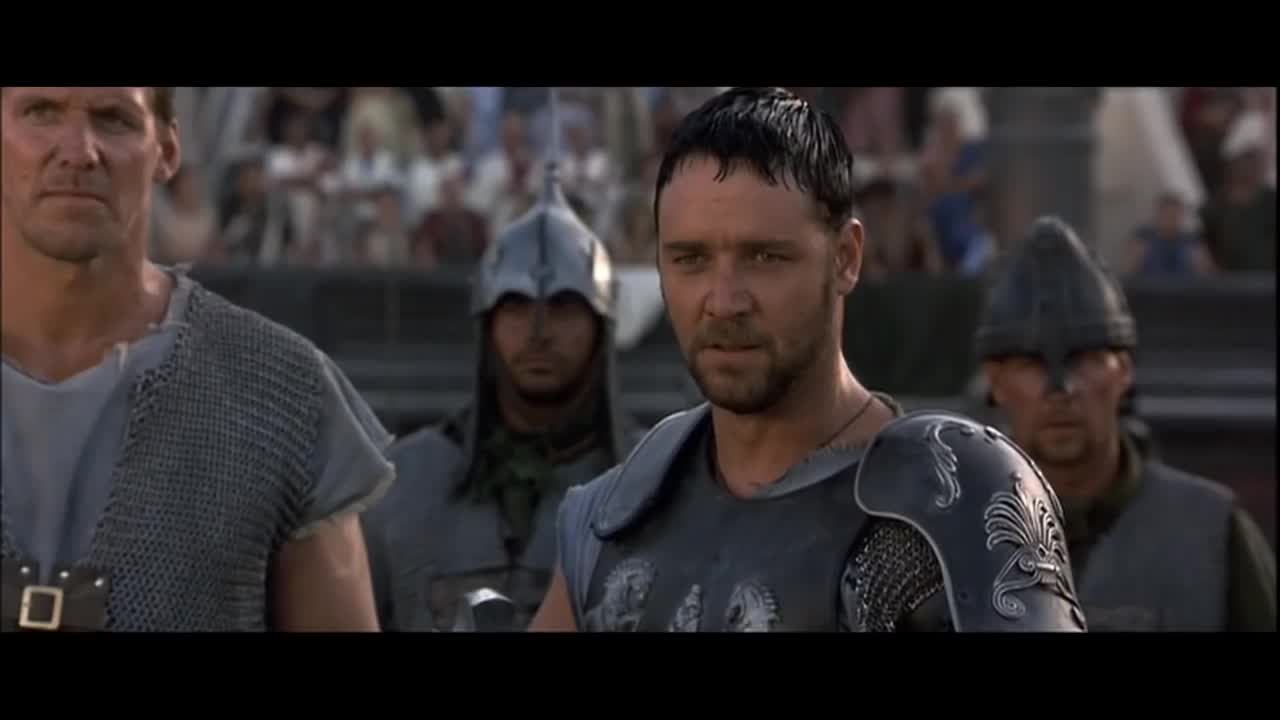 IMDB Rating: 8.5/10
Director: Ridley Scott
Writers: David Franzoni, John Logan, William Nicholson
Stars: Russell Crowe, Joaquin Phoenix, Connie Nielsen
Runtime: 2h 35m
Loved by the aging emperor Marcus Aurelius he chooses Maximus over his son to be his heir. Unfortunately, due to the Power struggle, Maximus and his family get condemned to death. Unable to save his wife and son, the powerful general gets captured and transferred to a gladiator school where he's about to perform games until death.
The man is driven not by power but by loyalty and revenge. His desire to live is fueled by revenge to see the man responsible for the death of his family fall.
IMDB Rating: 5.4/10
Director: Mikael Håfström
Writers: Rob Yescombe, Rowan Athale
Cast: Anthony Mackie, Damson Idris, Enzo Cilenti
Runtime: 1h 55m
After making a judgment call and disobeying orders, a drone pilot, Lieutenant Harp, is responsible for the death of two soldiers. This leads to him being reassigned inactive action service to a deadly military zone.
There, he finds himself paired with a top-secret android officer on a mission to stop a nuclear attack whose name is Captain Leo. Outside the wire is one of the best action-adventure movies on Netflix Australia.
7. Zathura: A Space Adventure (2005)
IMDB Rating: 6.2/10
Director: Jon Favreau
Writers: Chris Van Allsburg, David Koepp, John Kamps
Cast: Josh Hutcherson, Jonah Bobo, Dax Shepard
Runtime: 1h 41m
Zathura: A Space Adventure is one of the best kid adventure movies on Netflix Australia. A father is about to spend some quality time with his two sons Walter Budwig, and Danny. But suddenly, their father receives a call to attend to a business.
Heartbroken, the two brothers deeply know they are in for a long boring day, especially when their father gives them strict orders to stay at home. But, while playing hide and seek, Danny, the younger brother, discovers a board game in the basement. The brothers come to learn that the Zathura board game has some unusual qualities.
IMDB Rating: 5.6/10
Director: George Clooney
Writers: Lily Brooks-Dalton, Mark L. Smith
Cast: George Clooney, Felicity Jones, David Oyelowo, Coailinn Springall
Runtime: 2h 2m
Augustine is a scientist dwelling in a desolate place in the arctic. He works to find habitable planets with Earth on the verge of destruction. Away from Earth is the crew of a spaceship called Aether. His lover, Sully, is on the spaceship.
Augustine must stop the spaceship from coming home following a global catastrophe that has wiped out most people. The adventure documents his struggle to pass the message to the spaceship already on its way back from a habitable moon called K-23.
IMDB Rating: 5.7/10
Director: Trish Sie
Writer: Sarah Rothschild
Cast: Sadie Stanley, Maxwell Simkins, Cree Cicchino, Lucas Jaye
Runtime: 1h 40m
While at a party held in a family house in Boston, bully kids videotape a kid dancing, but their mother interrupts, scaring them away. They upload the video, which gives up the location of the kid's mother, Margot, a former thief in the witness protection unit.
Margot and Ron, her husband, are abducted from their house but their kid's friend witnesses and gets word to their son. Being among one of the best kids adventure movies on Netflix Australia, the kids put on a show to rescue their parents.
IMDB Rating: 6.4/10
Director: J.C Chandor
Writer: Mark Boal
Cast: Ben Affleck, Oscar Isaac, Charlie Hunnam, Garrett Hedlund
Runtime: 2h 5m
Incorporated into a police mission to apprehend a cartel boss based in the Amazon, the five ex-special forces have a plan of their own to rob the cartel. But unfortunately, events go amiss when the cartel and his guards return from church and have them trapped.
Despite fighting their way out, they face more challenges ahead as the chopper they use crashes down in a mountain village. First, they have to make a moral decision about the village people's eye for their money.
11. The Water Man (2020)
IMDB Rating: 5.4/10
Director: David Oyelowo
Writer: Emma Needell
Cast: David Oyelowo, Amiah Miller, Lonnie Chavies, Rosario Dawson
Runtime: 1h 32m
Boone's mother has leukemia. As a result, he does not connect well with his father, Amos, a marine and rarely around. But, being a graphic novel fanatic, he learns of a mystical legend about the waterman believed to have magical healing powers or the secret to immortality.
Local kids pay a child storyteller who claims to know where the mystical man is. Then, they set out on the adventure with the hope of saving his mother.
12. Copenhagen (2014)
IMDB Rating: 7.1/10
Director: Mark Raso
Writers: Mark Raso
Cast: Gethin Anthony, Frederikke Dahl Hansen, Sebastian Armesto, Olivia Grant
Runtime: 1h 38m
William sets out on an adventure in a popular European city, Copenhagen. He is on a mission to look for his grandfather when befriended by a stunning young lady called Effy.
Unlike any other woman, Effy's brilliance and maturity challenged the immature William who had ever challenged him. But, as expected, they grow attracted to each other due to the time they spend together with each other. Now he has someone who will help him come to grips with destabilizing elements of his family's unsavory past.
IMDB Rating: 5.2/10
Director: McG
Writer: Zack Stentz
Cast: Jack Gore, Miya Cech, Benjamin Flores Jr., Alessio Scalzotto
Runtime: 1h 39m
Four misfit teenagers, Alex, Zhen, Gabriel, and Dariush, are in camp during the summer. But unfortunately, before anything starts, aliens suddenly invade the planet.
The kids get entrusted with a key that carries the secret to ending the alien invasion. Blind on what to do and with no machinery or adult guidance, the kids must team up, face their fears and save the world from the alien invasion.
IMDB Rating: 6.8/10
Directors: Johane Matte, Francisco Ruiz-Velasco, Andrew L. Schmidt
Writers: Guillermo del Toro, Daniel Kraus, Marc Guggenheim
Cast: Steve Alterman, Kay Bess, Brian Blessed, Vic Chao
Runtime: 1h 46m
The movie has a slot as one of the best adventure movies on Netflix Australia 2022. A town by the name Arcadia Oaks lies in the middle of magical and extraterrestrial lines. The location makes the town a causal link for many battles among out-of-this-world creatures, from trolls and aliens to wizards.
The troll-hunting heroes have to battle the intruding creatures in an epic adventure where they fight to control the magic that binds all the creatures.
15. The Wandering Earth (2019)
IMDB Rating: 6.0/10
Director: Frant Gwo
Writers: Gong Geer, Junce Ye, Yan Dongxu
Cast: Jing Wu, Chuxiao Qu, Guangjie Li, Man-Tat Ng
Runtime: 2h 5m
The plot runs on the fictional scenario of what would happen if the sun would inflate and die out. Governments unite and adopt a brilliant idea to use earth thrusters to propel the Earth to a new solar system.
On the 17th year of a 2500-year journey, the planet is in danger of pulling from Jupiter's field, and a team of youth fights hard for the survival of the Earth. Will they bring back the Earth on its salvation course?
IMDB Rating: 6.6/10
Director: Sung-hee Jo
Writer: Sung-hee Jo
Cast: Song Joong-ki, Kim Tae-ri, Jin Seon-kyu, Hae-Jin Yoo
Runtime: 2h 16m
Living on an uninhabitable Earth in 2092, non-citizens of the UTS corporation, a new mimicked home for humanity, work as space sweepers. They collect floating debris and sell it to the corporation to get survival money.
A crew comes across a human-robot created by a terrorist group long ago and learns it was designed as a mass destruction weapon. They can negotiate a good amount of money with their discovery. But what do they do?
IMDB Rating: 5.0/10
Director: David M. Rosenthal
Writer: Brooks McLaren
Cast: Theo James, Kat Graham, Nancy Sorel, Nicole Ari Parker
Runtime: 1h 54m
A young couple, Will and Samantha, are expecting their first child. Thus, they base the plot's storyline. Will flies to Chicago to see Samantha's parents, but they argue, and Will leaves without relaying his intentions with Sam or of the pregnancy.
Before Will's flight back, something goes wrong while he is on a phone call with Samantha. As a result, all flights get canceled, and Will gets forced to team up with Samantha's dad in a quest to retrieve her.
IMDB Rating: 6.1/10
Director: Jude Weng
Writer: Christina Strain
Cast: Kea Peahu, Alex Aiono, Lindsay Watson, Owen Vaccaro
Runtime: 2h 3m
Despite being of Hawaiian heritage, two siblings get raised in Brooklyn. One summer, they visit Oahu, and the trip takes an exciting turn for both of them. They discover a journal that leads to a long-lost treasure.
With this discovery, they set out on an adventurous pursuit of the treasure with a team of friends they make. The movie is one of the best adventure movies on Netflix Australia in 2022.
IMDB Rating: 6.3/10
Director: Oleg Trofim
Writers: Vladimir Besedin, Evgeny Eronin, Artyom Gabrelyanov
Cast: Tikhon Zhiznevskiy, Lyubov Aksyonova, Sergei Goroshko, Aleksey Maklakov
Runtime: 2h 17m
In St. Petersburg, a person masked as the Plague Doctor downs the city as a vigilante. The masked person sets out to "clean the streets of lawlessness." The person kills anyone who escaped law punishment by bribing their way out or manipulating it with their high social status.
Police Major Grom, famous for his effectiveness in apprehending all sorts of criminals, has to heed the cries of an agitated city. His difficult investigation has a stake in the fate of the whole city.
IMDB Rating: 7.3/10
Director: Bong Joon Ho
Writers: Bong Joon Ho, Jon Ronson
Cast: Tilda Swinton, Paul Dano, Seo-hyun Ahn, Jake Gyllenhaal
Runtime: 2h 0m
Okja, Mija's super pig, is claimed by Mirando Corporation, saying they own her from a project they set out ten years ago. The new C.E.O of Mirando is a selfish lady called Lucy who wants Okja for her gain.
Mija puts on a spirited fight to prevent them from taking away her favorite pet. She trails the truck carrying Okja and gets successful in saving him. But, unfortunately, the Animal Liberation Front intercepts her, and Okja gets recaptured. So now, Mija has to retrieve her pet friend in New York.
IMDB Rating: 6.4/10
Director: Shinsuke Sato
Writers: Tite Kubo, Shinsuke Sato, Daisuke Habara
Cast: Sôta Fukushi, Hana Sugisaki, Ryô Yoshizawa, Erina Mano
Runtime: 1h 48m
The storyline covers a young high school student named Ichigo living in Karakura town in Japan. He has had powers enabling him to see ghosts and hollows since his childhood. He meets up with a Death God named Rukia.
An unusual ghost posing a threat to his friends appears. He has to realize his powers as a Death God to defeat the new ghost. Will he manage to protect Karakura town?
IMDB Rating: 5.2/10
Director: Stefon Bristol
Writers: Fredrica Bailey, Stefon Bristol
Cast: Eden Duncan-Smith, Dante Crichlow, Astro, Marsha Stephanie Blake
Runtime: 1h 27m
As a result of an unwanted killing event, a young aspiring inventor is forced to create a device that alters time. Following the wrongful killing of her brother, CJ teams up with her friend Sebastian to make two-time machines.
They intend to go back in time and save CJ's brother, Calvin. Their attempts teach them the time travel ultimatum that all actions have consequences. The aftermath of their time travel has changed a lot of things.
23. Double World (2020)
IMDB Rating: 6.1/10
Director: Teddy Chan
Writers: Fendou Liu, Ning Wen
Cast: Henry Lau, Peter Ho, Chenhan Lin, Luxia Jiang
Runtime: 1h 50m
The storyline is set in a fictional setting of the universe. Only ten nations exist in this universe. One of the nations continues to rise in power at an alarming rate. A concerned warlord organizes a competition for the best warrior in the ten nations.
A confident young villager, Dong Yilong, decides to take up the challenge. He begins the journey despite his villagers doubting him. His adventure makes the movie one of the best action-adventure movies on Netflix Australia.
24. Enter the Warriors Gate (2016)
IMDB Rating: 5.4/10
Director: Matthias Hoene
Writers: Luc Besson, Robert Mark Kamen
Cast: Mark Chao, Ni Ni, Dave Bautista, Sienna Guillory
Runtime: 1h 45m
An American teen skilled in video games receives a present from his Chinese-American boss that changes his life. Jack's gift from his boss is a portal to Ancient China, where he has to fight alongside a royal bodyguard to save a princess.
He possesses video game skills and fights to save the princess from a forced marriage and an evil enemy when inside the portal. The skills will help him even when he returns to real life.
25. Kingsglaive: Final Fantasy XV (2016)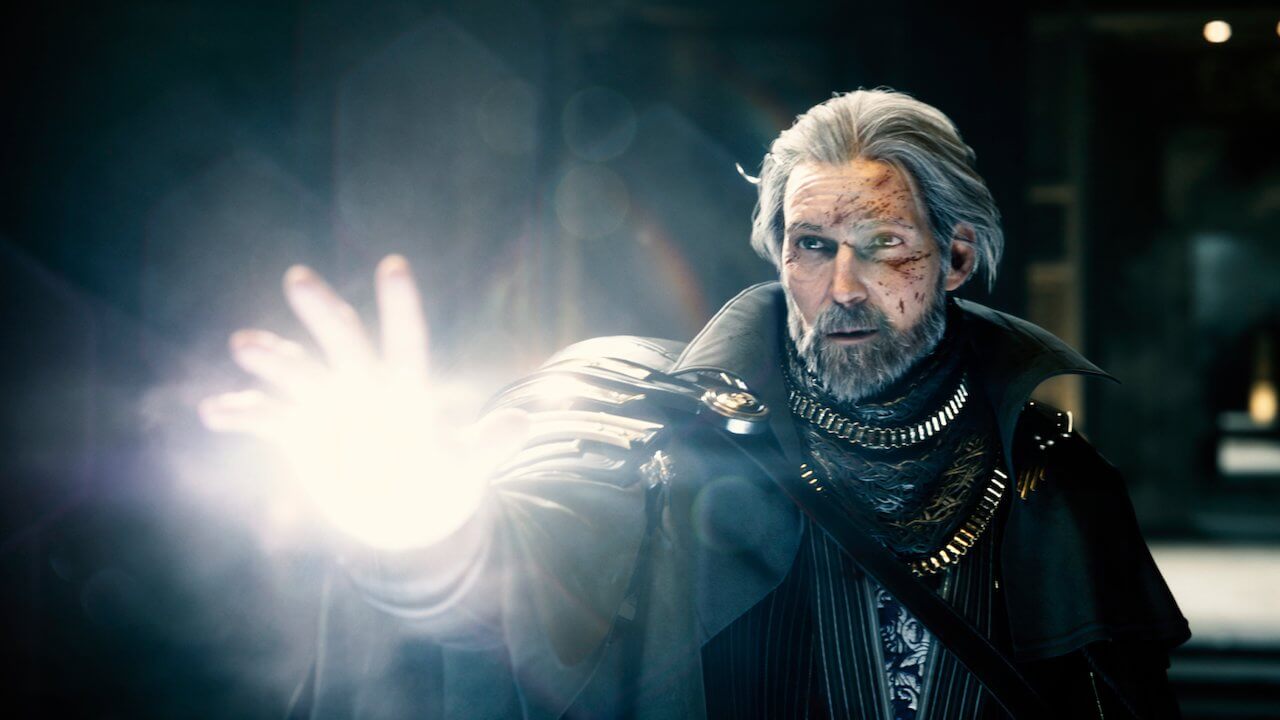 IMDB Rating: 6.8/10
Director: Takeshi Nozue
Writers: Takashi Hasegawa, Kazushige Nojima, Saori Itamuro
Cast: Aaron Paul, Lena Headey, Sean Bean, Neil Newbon
Runtime: 1h 55m
Niflheim's empire will stop at nothing to have the magical power a crystal homed in the Kingdom of Lucis possesses. Lucis' soldiers draw their magic from the crystal and thus have the upper hand in the war.
Their prince gets abducted, and the Niflheim empire intends to use him as leverage to take for themselves lands and power. So the Lucis' soldiers, led by King Regis, have to develop a way to save their land and their prince using their magical powers.
26. The Tourist (2010)
IMDB Rating: 6.0/10
Director: Florian Henckel von Donnersmarck
Writers: Florian Henckel von Donnersmarck, Christopher McQuarrie, Julian Fellowes
Cast: Johnny Depp, Angelina Jolie, Paul Bettany, Timothy Dalton
Runtime: 1h 43m
On a trip to Venice, Frank gets befriended by a lady, Elise, on the train. So naturally, he falls for her bait and agrees to meet up for dinner and even see her in her hotel room. But, of course, all the lady plans to save her lover, Pearce.
Elise and Pearce get hunted by Russian thugs and Scotland Yard following the couple stealing billions from them. Now Frank is set up making the thugs think he is Pearce and his life is in danger.
27. Seventh Son (2014)
IMDB Rating: 5.5/10
Director: Sergei Bodrov
Writers: Charles Leavitt, Steven Knight, Matt Greenberg
Cast: Ben Barnes, Julianne Moore, Jeff Bridges, Alicia Vikander
Runtime: 1h 42m
An evil queen of witches escapes a pit she had been kept captive for many years by a supernatural creature hunter, Master Gregory. She kills his apprentice and heads to a castle to meet with her sister Lizzie and niece Alice.
In pursuit of the witch are Master Gregory and his new rookie apprentice, the seventh son of a seventh son named Tom. In a village they stop at, Tom falls in love with Alice, but no one knows Alice's true intentions.
IMDB Rating: 5.2/10
Director: Fumihiko Sori
Writers: Hiromu Arakawa, Fumihiko Sori, Takeshi Miyamoto
Cast: Ryôsuke Yamada, Tsubasa Honda, Dean Fujioka, Ryuta Sato
Runtime: 2h 15m
The storyline of Fullmetal Alchemist gets set covering the beginning of the 20th century when people practiced alchemy. Two brothers, Edward and Alphonse, suffer the consequences after trying the forbidden technique of human transmutation.
Edward loses his left leg in the attempt, while his brother loses his whole body. Finally, Edward has to sacrifice his arm to keep his brother's soul from non-existence. Now they have to look for a legendary philosopher's stone believed to have the power to restore their bodies.
IMDB Rating: 6.5/10
Director: Andy Serkis
Writers: Callie Kloves, Rudyard Kipling,
Cast: Christian Bale, Cate Blanchett, Benedict Cumberbatch, Naomie Harris
Runtime: 1h 44m
Based on the childhood Indian-based story jungle book, the movie is one of the best kids adventure movies on Netflix Australia. Mowgli, a human child, is raised by a pack of wolves. He grows up in the harsh jungle, rules under a bear, Baloo, and a black panther, Bagheera.
Mowgli's biggest threat is a Bengal tiger, Shere Khan, who brought about the demise of Mowgli's birth parents. Now Shere Khan is back in the side of the forest and learning of Mowgli's existence wants to end him.
30. The Witches (2020)
IMDB Rating: 5.3/10
Director: Robert Zemeckis.
Writers: Robert Zemeckis, Kenya Barris, Guillermo del Toro.
Cast: Octavia Spencer, Anne Hathaway, Chris Rock, Stanley Tucci, Jahzir Bruno.
Runtime: 1h 46m
Find a perfect and one of the best adventure movies on Netflix Australia for the whole family. This heart-racing film follows a young boy and his grandmother as they come face-to-face with a coven of witches and their diabolical leader.
Now, the boy must use all his wits and courage to stop her, with the help of his grandma, of course. With exciting action and plenty of laughs, this movie is sure to keep everyone entertained.
IMDB Rating: 6.6/10
Directors: Harry Cripps, Clare Knight
Writers: Harry Cripps, Gregory Lessans
Cast: Tim Minchin, Eric Bana, Angus Imrie, Miranda Tapsell, Guy Pearce, Jacki Weaver.
Runtime: 1h 35m
Netflix brings you a heartwarming tale of cooperation and survival. When a group of Australia's deadliest creatures is accidentally locked in a reptile house, they must band together to escape.
With the help of their new friends – including a dainty kangaroo, a resourceful wombat, and an intrepid platypus – our heroes make their way back to the Outback, where they belong.
Fasten your seat belt for a wild ride full of laughs and adventure!
IMDB Rating: 5.4/10
Directors: David Silverman, Raymond S. Persi.
Writers: Joel H. Cohen, John Frink, Rob LaZebnik
Cast: Rachel Bloom, Adam Devine, Zazie Beetz, Ken Jeong, Jim Jefferies.
Runtime: 1h 24m
Imagine finding yourself in an unfamiliar situation where the world you knew has gone extinct. That's the nightmare that one of the best action-adventure movies on Netflix Australia plunges viewers into.
When two hapless explorers accidentally time-travel to present-day Shanghai, they discover a world where their beloved species has been wiped off of the earth.
With danger lurking at every turn, these intrepid adventurers must find a way back to their own time before it's too late.
IMDB Rating: 6.6/10
Director: Julio Quintana
Writers: Julio Quintana, Chris Dowling.
Cast: Tony Marshall, Derek Thompson, Ian Bleasdale, Suzanne Packer, Jane Hazlegrove.
Runtime: 1h 35m
Get a heartwarming experience with one of the best adventure movies on Netflix Australia, Blue Miracle. When the orphanage siblings find their shelter is in financial trouble, they'll join forces with a washed-up boat captain to win a lucrative fishing competition.
To come out on top-they'll need to rely on each other and work together as a team. With thrilling competition and a dash of humor, Blue Miracle is an uplifting film the whole family will enjoy. 
34. Cosmic Sin (2021)
IMDB Rating: 2.5/10
Director: Edward Drake
Writers: Corey Large, Edward Drake
Cast: Bruce Willis, Frank Grillo, Corey Large, Brandon Thomas Lee, C.J. Perry.
Runtime: 1h 28m
Looking for an out-of-this-world adventure? Look no further than Cosmic Sin. In this action-adventure movie on Netflix Australia, a group of rogue soldiers teams up to launch a preemptive strike against an unknown alien civilization.
When the universe's fate is at stake, they must put their differences aside and work together to save all of humankind. Cosmic Sin is an enticing thrill ride that will have you on the edge of your seat from beginning to end. 
IMDB Rating: 5.6/10
Director: Jeremy Saulnier
Writers: Macon Blair, William Giraldi
Cast: Jeffrey Wright, Alexandra Skarsgard, Julian Black Antelope, Riley Keough, Beckam Crawford.
Runtime: 2h 5m
Here comes another best action-adventure movie on Netflix Australia, set in the unforgiving Alaskan wilderness. When children start disappearing, writer Russell Core is hired by the desperate mother to track down her six-year-old boy.
With wolves suspected to be responsible for the deaths of three children, will Core be able to find the boy before it's too late? Delve into the suspenseful world of Hold the Dark that will not let you blink until the very end.
IMDB Rating: 4.4/10
Director: Ben Falcone
Writers: Ben Falcone
Cast: Octavia Spencer, Melissa McCarthy, Jason Bateman, Bobby Cannavale, Melissa Leo, Taylor Mosby, Pom Klementieff
Runtime: 1h 46m
Action-packed, heartwarming, and hilarious, Thunder Force is one of the best action-adventure movies on Netflix Australia! Good vs evil takes center stage in this story of two best friends who reunite to put on their suits and become Thunder Force – the city's newest superhero team.
The jokes will keep you entertained throughout, making Thunder Force a must-watch film. With action, adventure, and plenty of laughs, this movie is the perfect match for adventure fans.
IMDB Rating: 7.7/10
Director: Michael Rianda, Jeff Rowe
Writers: Michael Rianda, Jeff Rowe, Peter Szilagyi.
Cast: Abbi Jacobson, Danny McBride, Maya Rudolph, Michael Rianda, Eric Andre, Olivia Colman.
Runtime: 1h 53m 
Buckle up for a wild ride and get ready for The Mitchells vs the Machine, one of the best adventure movies on Netflix Australia. Join the Mitchell family as they take an action-packed road trip that quickly goes off the rails.
With their father's invention, they find themselves in the middle of a massive government conspiracy to destroy all humankind. Find out how this hilarious family adventure saves the world. 
IMDB Rating: 6.4/10
Director: John Kahrs, Glen Keane
Writers: Jennifer Yee McDevitt, Audrey Wells, Alice Wu.
Cast: Ruthie Ann Miles, Brycen Hall, Glen Keane, John Cho, Cathay Ang. 
Runtime: 1h 35m
Get ready to blast off with one of the best adventure movies on Netflix Australia that will take you on a fantastical journey. Follow the story of a young girl who dreams of meeting the moon goddess, and sets out into space to find her.
With dazzling animation and an exciting plot, this film is perfect for kids and adults alike. So grab some snacks and get ready to explore the cosmos with us!
IMDB Rating: 6.2/10
Director: Lluis Quilez
Writers: Lluis Quilez, Fernando Navarro.
Cast: Karra Elejalde, Javier Gutierrez, Andres Gertrudix, Luis Callejo, Isak Ferriz.
Runtime: 1h 46m
Watch a heart-pumping, adrenaline-fueled movie that makes it a perfect fit for the list of best adventure movies on Netflix Australia, Below Zero.
This action-packed thriller follows the story of Martin, a policeman who is transporting a prisoner when they're attacked by a group of ruthless criminals.
Left stranded in the middle of nowhere, Martin must use all his ingenuity and skills to survive as the criminals close in on him. 
IMDB Rating: 6.7/10
Director: Jun'ichi Sato, Tomotaka Shibayama.
Writers: Mari Okada
Cast: Natsuki Hanae, Mirai Shida, Bob Buchholz, Johnny Yong Bosch, Kira Buckland.
Runtime: 1h 44m
When Miyo Sasaki sets her sights on classmate Kento Hinode, she'll stop at nothing to win his love—even if it means turning into a playful kitty cat! A Whisker Away is an adorable adventure movie that will have you laughing and purring with delight.
Find out will Miyo be able to hold onto her human identity, or will she become consumed by her feline alter ego?  So, let Miyo whisk you away on an unforgettable journey.
IMDB Rating: 4.8/10
Director: Robert Rodriguez
Writers: Sara Endsley, Dan Foos, Robert Rodriguez
Cast: Pedro Pascal, YaYa Gosselin, Lyon Daniels, Priyanka Chopra, Andy Walken.
Runtime: 1h 40m
We can be heroes is a heart-pounding adventure movie on Netflix that you will not regret watching. When alien invaders capture the Earth's superheroes, their kids must learn to work together to save their parents- and the planet.
This fast-paced film is full of exciting action and suspense, and you'll never know what's going to happen next. We can be heroes is the perfect film for anyone who loves a good superhero story.

IMDB Rating: 5.9/10
Director: Sang-ho Yeon
Writers: Sang-ho Yeon, Seong-Woo Park
Cast: Shim Eun-kyung, Seung-ryong Ryu, Yu-mi Jung, Jeong Min Park, Min-Jae Kim.
Runtime: 1h 41m
Enjoy a new addition to the list of best adventure movies on Netflix Australia, Psychokinesis. A thrilling adventure that follows a bank security guard who gains telekinetic superpowers after drinking from a magic mountain spring.
With his new abilities, he must save his estranged daughter from an evil construction company and become a superhero in the process. Packed with action, suspense, and humor, this movie will give a boost to your movie night. 
IMDB Rating: 5.8/10
Director: Jeremy Degruson, Ben Stassen
Writers: Cal Brunker, Ben Stassen, Bob Barlen.
Cast: Kylian Trouillard, Jules Medcraft, Marie Chevalot, Alexis Victor, Frederic Souterelle.
Runtime: 1h 29m
Enjoy the heartwarming follow-up to last year's smash hit Son of Bigfoot that perfectly makes its place in our roundup of best action-adventure movies on Netflix Australia.
When Bigfoot's father disappears while fighting an Alaska oil company, it's up to the furry hero and his friends – a raccoon and a bear – to rescue him. Featuring all-new action-packed adventures in the great outdoors, Bigfoot is sure to delight the whole family. 
IMDB Rating: 7.2/10
Director: Chris Appelhans
Writer: Xiaocao Liu, Chris Appelhans
Cast: John Cho, Jimmy Wong, Natasha Liu Bordizzo, Constance Wu, Jimmy O. Yang.
Runtime: 1h 38m
Discover an exhilarating tale of friendship, family, and the power of possibilities to inspire you. When teen Din meets a wish-granting dragon, he finally has the chance to reconnect with his childhood best friend.
The two embark on an epic journey filled with humor and excitement, and along the way, they discover the magic of possibilities. The film is a charming reminder that anything is possible when you work together and stay positive. 
IMDB Rating: 6.6/10
Director: Susanne Bier
Writers: Eric Heisserer, Josh Malerman.
Cast: Sandra Bullock, Trevante Rhodes, John malkovich, Sarah Paulson, Rosa Salazar.
Runtime: 2h 4m
Looking for a thrilling best adventure movie on Netflix Australia? Look no further than Bird Box. Sandra Bullock stars in this chilling thriller about a mother and her children who are blindfolded and make their way to safety after hearing an ominous sound.
With virtually everyone else dead, they must stay covered at all times to avoid being infected by a mysterious force that's killed almost everyone else. It's a heart-pounding ride you won't want to miss!
IMDB Rating: 6.1/10
Director: Michael Bay
Writers: Rhett Reese, Paul Wernick
Cast: Melanie Laurent, Ryan Reynolds, Ben Hardy, Manuel Garcia-Rulfo, Adria Arjona.
Runtime: 2h 8m 
Dare to go completely off the grid with one of the best action-adventure movies on Netflix Australia, 6 Underground. This high-octane adventure follows a team of international operatives as they attempt to take down a ruthless dictator.
But these aren't your typical spies – each one has given up their previous life to erase their past and start fresh. Throughout the film, viewers are treated to heart-pounding action sequences, explosive set pieces, and more than a few surprises.
47. 21 Bridges (2019)
IMDB Rating: 6.6/10
Director: Brian Kirk
Writers: Matthew Michael Carnahan, Adam Mervis, 
Cast: Sienna Miller, Chadwick Boseman, Stephan James, J.K. Simmons, Taylor Kitsch.
Runtime: 1h 39m
Check out one of the best adventure movies on Netflix Australia that brings intrigue, suspense, action, and a twist you'll never see coming. It follows the story of an NYPD detective who's hunting down a pair of cop killers.
But as he gets closer to catching them, he discovers a massive conspiracy that could change everything. With a star-studded cast and an exciting plot, 21 Bridges is a must-watch movie. 
48. 300 (2006)
IMDB Rating: 7.6/10
Director: Zack Snyder
Writers: Zack Snyder, Kurt Johnstad, Michael B. Gordon.
Cast: Lena Headey, Dominic West, Gerard Butler, David Wenham, Vincent Regan
Runtime: 1h 57m
Learn a true story of the Battle of Thermopylae, in which a small group of Spartan warriors fought to the death against an overwhelming Persian army.
Facing impossible odds, these brave men cemented their place in history as one of the greatest fighting forces ever known. With stunning visuals and an intense story, "300" is a must-see film for any fan of action and adventure.
Featuring most epic action scenes, this movie is a cinematic masterpiece.
IMDB Rating: 5.7/10
Director: Zack Snyder
Writers: Zack Snyder, Shay Hatten, Joby Harold.
Cast: Dave bautista, Ella Purnell, Ana de la Reguera, Omari Hardwick, Theo Rossi.
Runtime: 2h 28m
Check out a zombie-slaying best adventure movie on Netflix Australia that will keep you glued to your screen till the end. With an intense plot and jaw-dropping action, this movie is not one to miss.
Featuring a ragtag group of mercenaries, Army of the Dead follows them as they attempt to pull off the greatest heist in history while battling hordes of zombies. If you're looking for an adrenaline rush, look no further than Army of the Dead.
50. Beyond Skyline (2017)

IMDB Rating: 5.3/10
Director: Liam O'Donnell
Writer: Joshua Cordes, Liam O'Donnell
Cast: Jonny Weston, Frank Grillo, Bojana Novakovic, Callan Mulvey, Antonio Fargas.
Runtime: 1h 46m
There's something out there beyond the skyline, and it's up to Detective Mark Corley to find it. His son has been abducted by a nightmarish alien warship, and Mark is determined to get him back.
Beyond Skyline with an exhilarating plot holds its place in the list of best adventure movies on Netflix Australia. At its core, it's a story about a father's love for his son. You'll root for Mark every step of the way as he
51. Baahubali (2015)
IMDB Rating: 8.1/10
Director: S.S. Rajamouli
Writers: S.S. Rajamouli, C.H. Vijay Kumar, Vijayendra Prasad.
Cast: Rana Daggubati, Prabhas, Sathyaraj, Ramya Krishnan, Anushka Shetty.
Runtime: 2hr 39m 
Looking for an adventure movie that'll take you on a wild ride? Look no further than Baahubali. This best adventure movie on Netflix Australia give you a tale of intrigue and bravery set in ancient India.
When two warring peoples clash, an adventurous and daring man becomes involved in their decades-old feud. Featuring stunning visuals and epic battle scenes, this film will transport you to another time and place.
Gather your friends and family to witness the epic movie.
52. Blade Runner 2049 (2017)
IMDB Rating: 8.0/10
Director: Denis Villeneuve
Writers: Philip K. Dick, Michael Green, Hampton Fancher.
Cast: Ryan Gosling, Harrison Ford, Dave Bautista, Ana de Armas, Robin Wright. 
Runtime: 2h 44m 
Have fun with an exciting and the best adventure movie on Netflix Australia that is sure to get your heart racing. Set in the future, young Blade Runner K's discovery of a long-buried secret leads him on a mission to bring back former Blade Runner Rick Deckard.
With stunning visuals and an intriguing plot, Blade Runner 2049 is fun to watch for any sci-fi fan. Catch up on the latest adventure from Blade Runner 2049 today.
IMDB Rating: 5.8/10
Director: Erik Matti
Writers: Erik Matti, Anton Santamaria
Cast: Victor Neri, Anne Curtis, Arjo Atayde, Brandon Vera, Levi Ignacio.
Runtime: 2h 7m
Get a dose of action-packed movies with a side of humor in this recommended best adventure movie on Netflix Australia. It follows an anti-drug enforcement agency as they attempt a massive drug bust in the slums of Manila.
But things quickly go south, and the team finds themselves fighting for their lives against an army of drug-crazed criminals. If you're looking for an entertaining and thought-provoking movie, then put BuyBust at the top of your must-watch list.
54. Alpha (2018)
IMDB Rating: 6.7/10
Director: Albert Hughes.
Writers: Albert Hughes, Daniele Sebastian Wiedenhaupt.
Cast: Johannes Haukur Johannesson, Kodi Smit-McPhee, Marcin Kowalczyk, Jens Hulten, Natassia Malthe.
Runtime: 1h 36m
Netflix's Alpha adventure movie is a heart-pounding journey through the prehistoric past. When a young man is separated from his tribe during a buffalo hunt, he must brave the harsh wilderness and find his way home.
Along the way, he forms an unlikely friendship with a wolf that changes humanity forever. Featuring stunning visuals and thrilling action, this film is sure to leave you breathless. So don't miss out on this must-see adventure movie.
55. The Revenant (2015)
IMDB Rating: 8.0/10
Director: Alejandro G. Inarritu
Writers: Alejandro G. Inarritu, Michael Punke, Mark L. Smith.
Cast: Tom Hardy, Leonardo DiCaprio, Domhnall Gleeson, Will Poulter, Paul Anderson.
Runtime: 2h 36m 
Relish your eyes with one of the most intense and gripping adventure movies from our list of best adventure movies on Netflix Australia you'll ever see.
Hugh Glass, the trapper who was attacked by a grizzly bear and left to die by his companions when he became a burden. Not only did he survive, but now he is back with a goal: to get his revenge on the men who abandoned him. 
56. Jungle (2017)
IMDB Rating: 6.7/10
Director: Greg McLean
Writers: Yossi Ghinsberg, Justin Monjo.
Cast: Thomas Kretschmann, Daniel Radcliffe, Joel Jackson, Alex Russell, Yasmin Kassim.
Runtime: 1h 55m
Prepare to take a journey into the heart of the jungle with this thrilling new adventure movie on Netflix Australia. Join a group of brave friends as they embark on a trek into the Bolivian wilderness, in search of an ancient Indian village.
With danger lurking around every corner, these men will have to use all their skills to make it out alive. So grab some popcorn and get ready for some excitement!
57. I Kill Giants (2017)
IMDB Rating: 6.1/10
Director: Anders Walter
Writers: J.M. Ken Niimura, Joe Kelly
Cast: Zoe Saldana, Madison Wolfe, Sydney Wade, Imogen Poots, Rory Jackson.
Runtime: 1h 46m
Barbara Thorson is a typical underprivileged teenager, except for one thing – she kills giants. Aided by her magic sword and teenage angst, Barbara struggles through life by escaping into a fantasy life of magic and monsters.
With I Kill Giants, you can witness one of the best adventure movies on Netflix Australia that earned Madison Wolfe a Critics Choice nomination. Find this inspiring story about a young girl who conquers her fears to become an unlikely hero.
58. Everest (2015)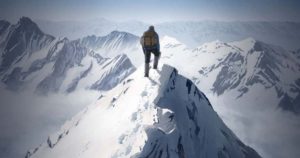 IMDB Rating: 7.1/10
Directors: Baltasar Kormakur
Writers: Simon Beaufoy, William Nicholson
Cast: Thomas M. Wright, Ang Phula Sherpa, Jason Clarke, Tom Goodman-Hill, Martin Hender, Pemba Sherpa
Runtime: 2h 1m
Retreat yourself with one of the most thrilling action-adventure movies on Netflix Australia, Everest. It's based on the true story of a group of climbers who battled severe exhaustion and weather while trying to conquer Mount Everest.
This film will keep you intrigued and hold you in your seat, as you watch Rob Hall lead his team through treacherous conditions in order to save them from certain death. Don't miss this nail-biting movie!
IMDB Rating: 6.9/10
Director: David Mackenzie
Writer: David Mackenzie, James MacInnes, Bathsheba Doran
Cast: Stephan Dillane, Chris Pine, Billy Howle, Rebecca Robin, Sam Spruell.
Runtime: 2h 1m
Enjoy an action-packed historical epic that tells the true story of Robert the Bruce, the charismatic Scottish king who led his country into battle against the mighty English army.
The story begins in 1306 when Robert the Bruce inherits the throne of Scotland and is immediately faced with the daunting task of uniting his war-torn country.
So check out the best action-adventure movies on Netflix Australia, and see how one man took on an entire empire and won.
60. Love and Monsters (2020)
IMDB Rating: 7.0/10
Director: Michael Matthews
Writer: Brian Duffield, Matthew Robinson.
Cast: Jessica Henwick, Dylan O'Brien, Dan Ewing, Michael Rooker, Ellen Hollman.
Runtime: 1h 49m
Check out a heartwarming tale of love and adventure, perfect for a night in with your Netflix account. The world has changed since the monster apocalypse.
Joel has been living safely underground with a group of other survivors, but when he learns that his ex is still alive, he sets out on a dangerous journey to find her. He quickly discovers that he'll need all his wits and courage to make it through this journey.
Conclusion
Though you can watch anything and everything on Netflix Australia, including comedy, thriller, horror shows, Halloween movies, classic movies, suspense, horror movies, kid movies, spy movies, cartoon, action, romance, cooking shows, sci-fi, reality, emotional drama, Marvel shows, and documentaries – best adventure movies on Netflix Australia are a must-watch.
Adventure movies have unique plots where the actors get scripted to go against all odds. In addition, the scripts contain impressive ideas and fiction that, although may not be possible in reality, humans may extend innovation to reach them one day.
If you are thrilled by such creativity, adventure movies are your thing, and the catalog will guide you to enjoy them even more. The catalog comprises the best adventure movies on Netflix Australia and will help you decide what to watch and get entertained.